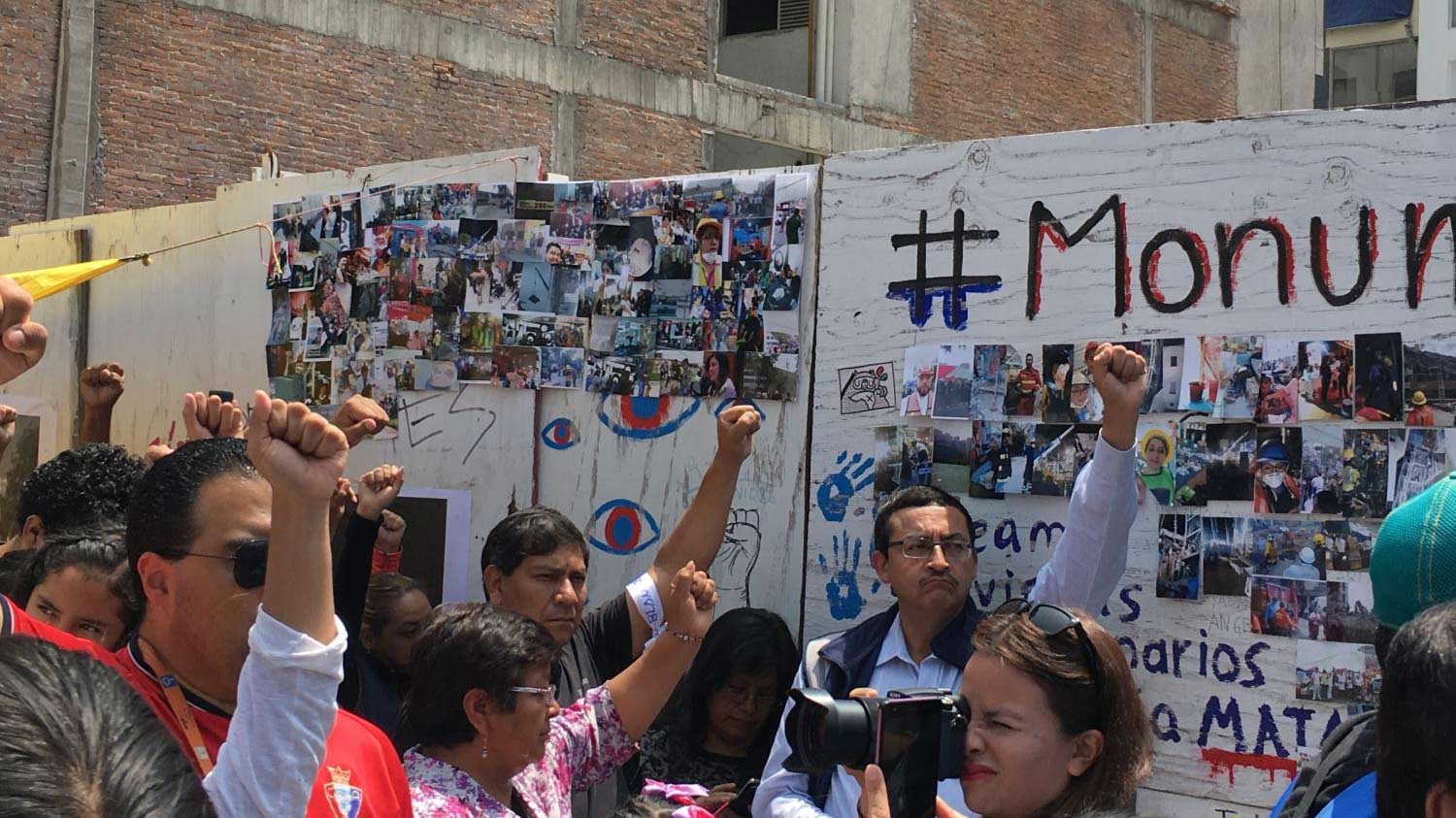 First responders and volunteers gathered at the site of a Mexico City building where 49 people were killed on Sept. 19, 2017. At least 369 people were killed in the earthquake across Central Mexico.

Jorge Valencia, Fronteras Desk
Survivors of the earthquake that killed at least 369 people across Central Mexico held a moment of silence and an emergency drill on the natural disaster's one-year anniversary yesterday.
Many gathered at memorials such as one where a building stood at 286 Alvaro Obregon Ave. in Mexico City, where 49 people were killed, making it the deadliest site. At least two-dozen people were rescued from the rubble of the seven-story building.

A year after the earthquake, an investigation by the independent nonprofit Mexicans Against Corruption found many collapsed buildings were violating building code. At least so far, only a handful of people have been found responsible for the lack of enforcement.
One volunteer's voice cracked as he called for a minute of silence. Another volunteer from last year's rescue, Mexico City-native Monica Beckman, said she felt mixed emotions.
"Sadness for the families that lost a family member, a friend," Beckman said. "And a little bit of anger. Government officials weren't really organized."