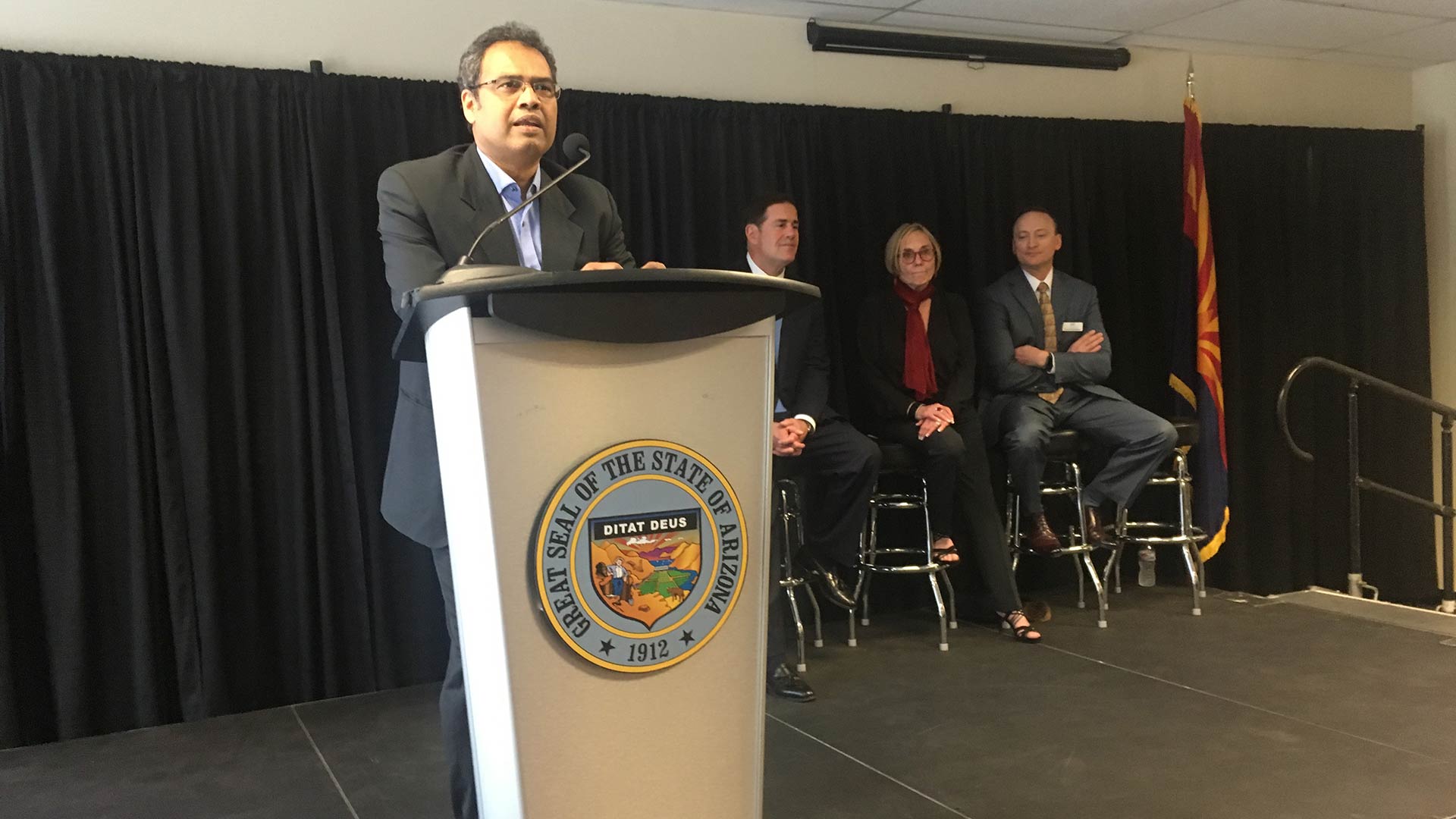 Mritunjay Singh, Global CEO and Executive Director of AXISCADES announces the company is opening an office in Tucson. August 24, 2018
Christopher Conover, AZPM
An engineering firm based in India, announced Friday it is opening an office in Tucson.
The new Axiscades office will employ more than 300 people within five years, according to local officials.
One of the company's top clients in Caterpillar, which announced two years ago it was relocating a division to Tucson.
"I have been very excited by what I see around here. There is tremendous potential in terms of defense work, there is tremendous potential in terms of talent," said Mritunjay Singh, global CEO and executive director of Axiscades
The company is hoping to work with Raytheon and plans on hiring graduates from the University of Arizona College of Engineering.