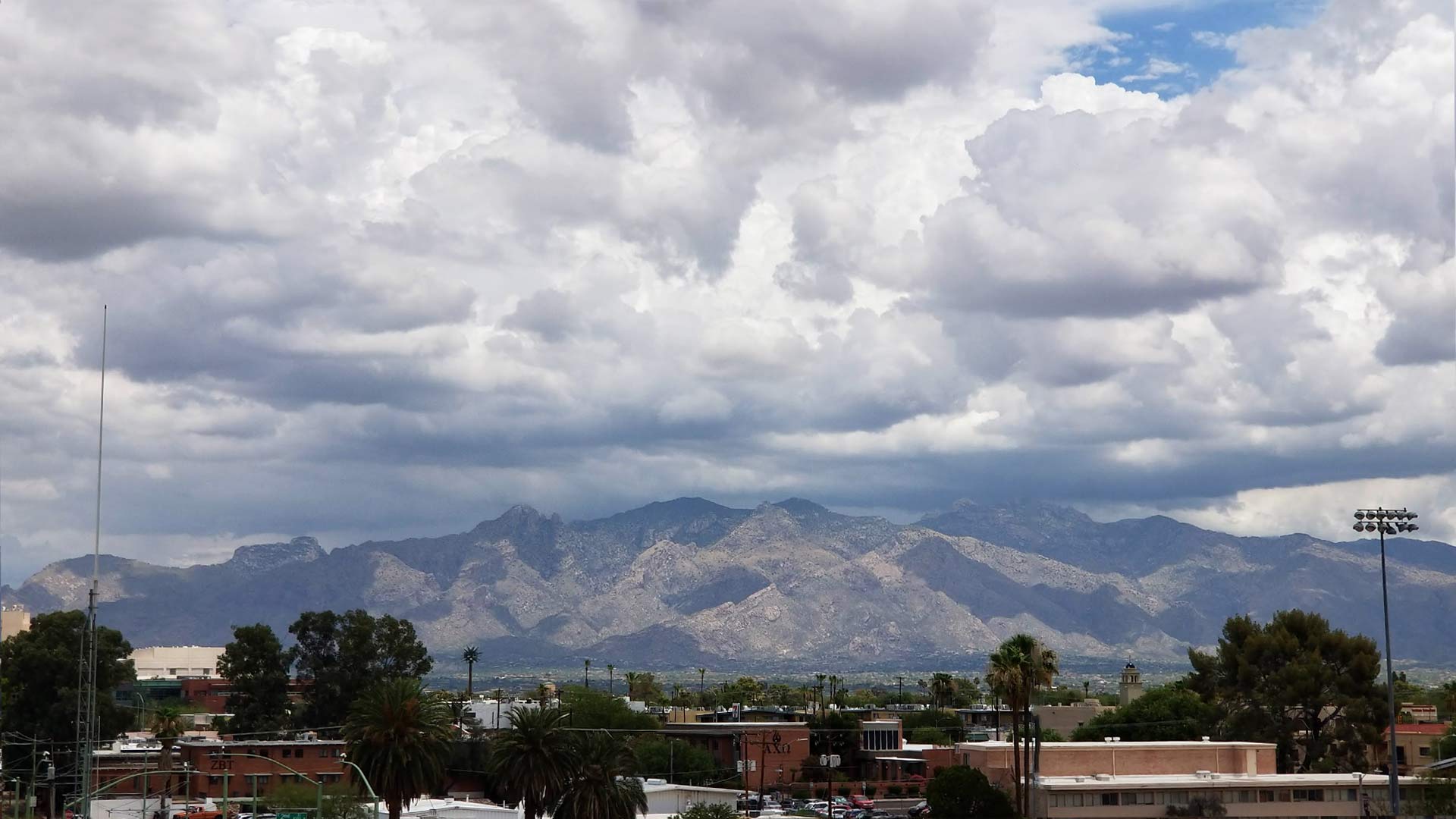 Monsoon clouds build up over the Catalina Mountains in this photo shot from the University of Arizona campus. From July 2018.
AZPM
Recent rains have been sufficient to ease restrictions on the use of fire on public lands across Southern Arizona.
As of 8 a.m. Friday, fires will again be allowed on state and federal lands throughout several counties in the region.
Every district of the Coronado National Forest, Saguaro National Park, Casa Grande Ruins National Monument and Chiricahua National Monument are among the sites taking back all fire restrictions.
"We still want to remind everyone to please practice fire safety," said the Bureau of Land Management's June Lowery.
A joint release from several agencies said those practices include keeping fires to established fire rings and barbecues that are clear of debris, checking fire restrictions prior to lighting a fire and making sure that fires are attended at all times.
Lowery said the lifting of fire restrictions does not mean the area is passed peak fire season yet.
"As we get more sunny days and warmer days, some of our fuel moistures might dry back out," Lowery said. "So there could be likelihood of wildfire again."
Such conditions could lead to a reinstatement of fire restrictions again later this summer or fall.
Visitors should still keep fire safety rules in mind such as properly dousing a campfire and checking with public land management agencies for the latest regulations and closures.
---
The Associated Press contributed to this report.