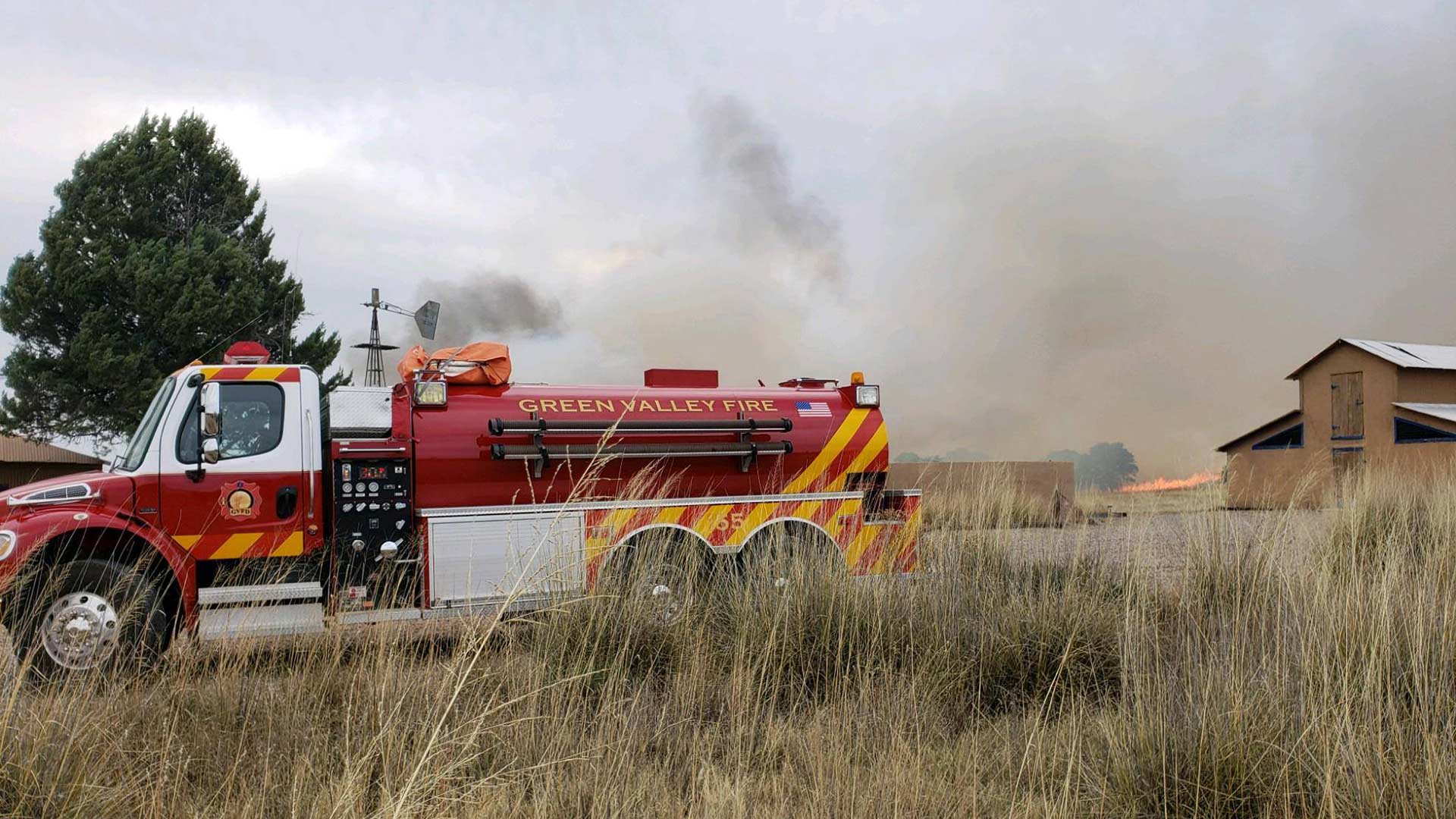 A photo of a fire truck at the so-called Babo Fire, posted to Facebook by the Green Valley Fire District on Wednesday afternoon, Nov. 14, 2018.
This story was updated Thursday, Nov. 15 at 12:30 p.m.
---
Firefighters and Mother Nature got the upper hand on the so-called Babo Fire in Cochise County Wednesday night.
The fire earlier that day quickly grew to thousands of acres in a matter of hours, but Tiffany Davila with the state Forestry Department said as of Thursday morning it was holding.
"We saw no growth, no change in size overnight. It still remains at about 5,000 acres with 10 percent containment. Crews have a pretty good handle on the fire now and they expect more containment by later this evening," Davila said.
The fire is burning in dry grass near Elgin and is not threatening any structures. Fire officials say it is human caused and investigators are on the scene.
---
Wednesday, Nov. 14, 3:22 p.m.
The fire burning near Elgin and the Babacomari Ranch was reported at 30 acres just before noon Wednesday. Within hours, it had jumped to more than 1,000 acres.
Fire officials say high winds and dry grasses caused the rapid growth of the fire.
"It is just kind of burning out in the middle of open country, but it is being fueled by the wind. That is why we are seeing such a jump in the acreage increase," said Tiffany Davila, spokesperson Arizona Department of Forestry and Fire Management.
The fire was not threatening structures but an evacuation was ordered on Research Ranch Road as a precaution.

About 100 firefighters are working to contain the Babo Fire.