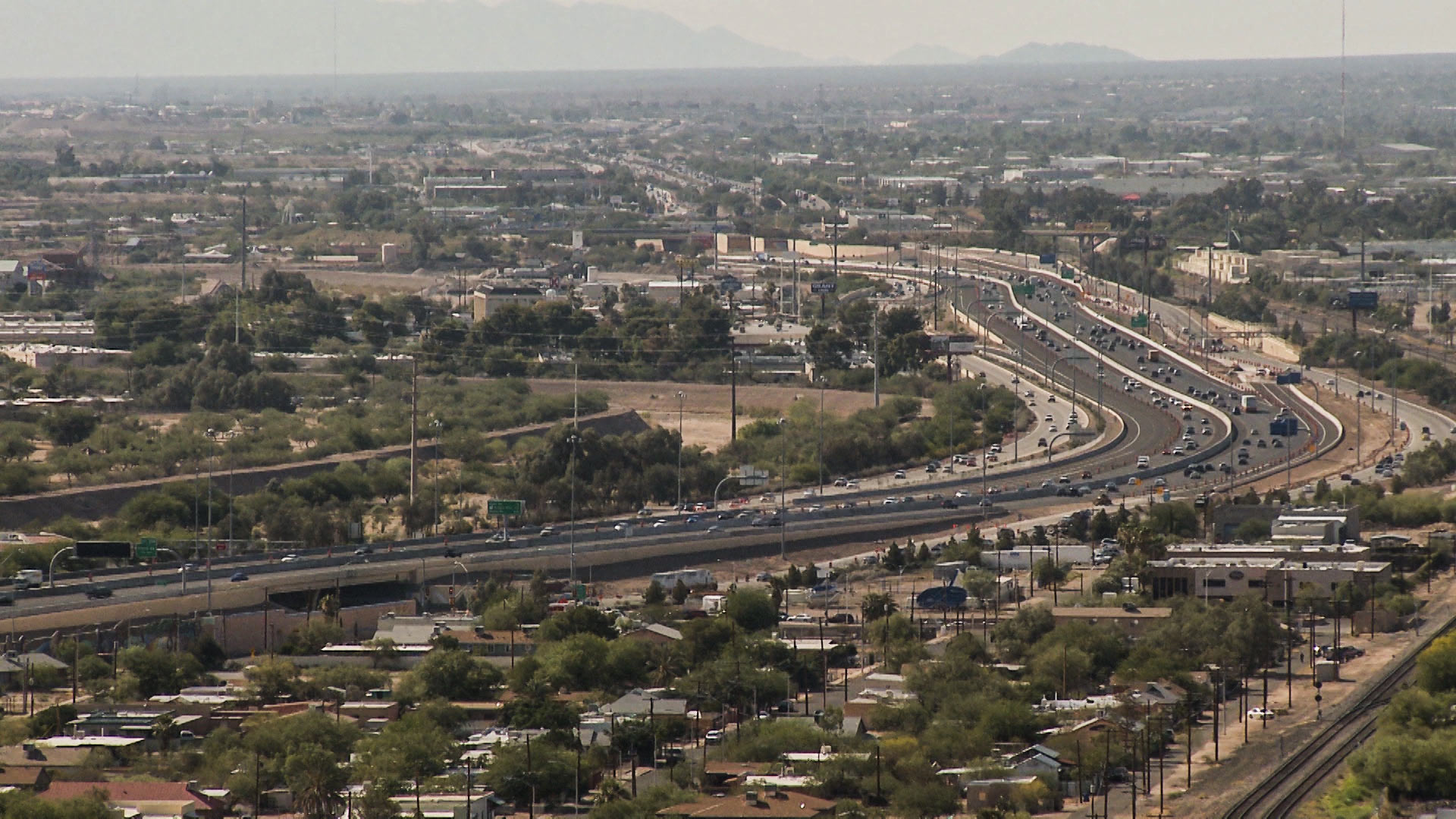 Cars moving through Tucson.
AZPM Staff
Around 2.3 million Arizonans will leave home and travel more than 50 miles between Dec. 22 and Jan. 1, according to estimates from AAA Arizona.
That represents an increase from last year, when fewer than two million people traveled.
"We've seen growth in every major travel holiday this year, and that continues for the year-end holidays," said AAA Arizona's Michele Donati.
Three-quarters of the AAA survey respondents who said they will travel say they will be staying within Arizona's boundaries, a statement that does not surprise Donati.
"If you were to ask them that same question, perhaps in the summer, you might get the very opposite response," she said. "This is really one of the best times of year to be in Arizona. A lot of people have friends and family coming here to spend the holidays."
In anticipation of busy roadways, the Arizona Department of Transportation will put all construction projects on hold until the new year.
While construction workers will not be present, any project sites that impinge on roadways will remain in place.