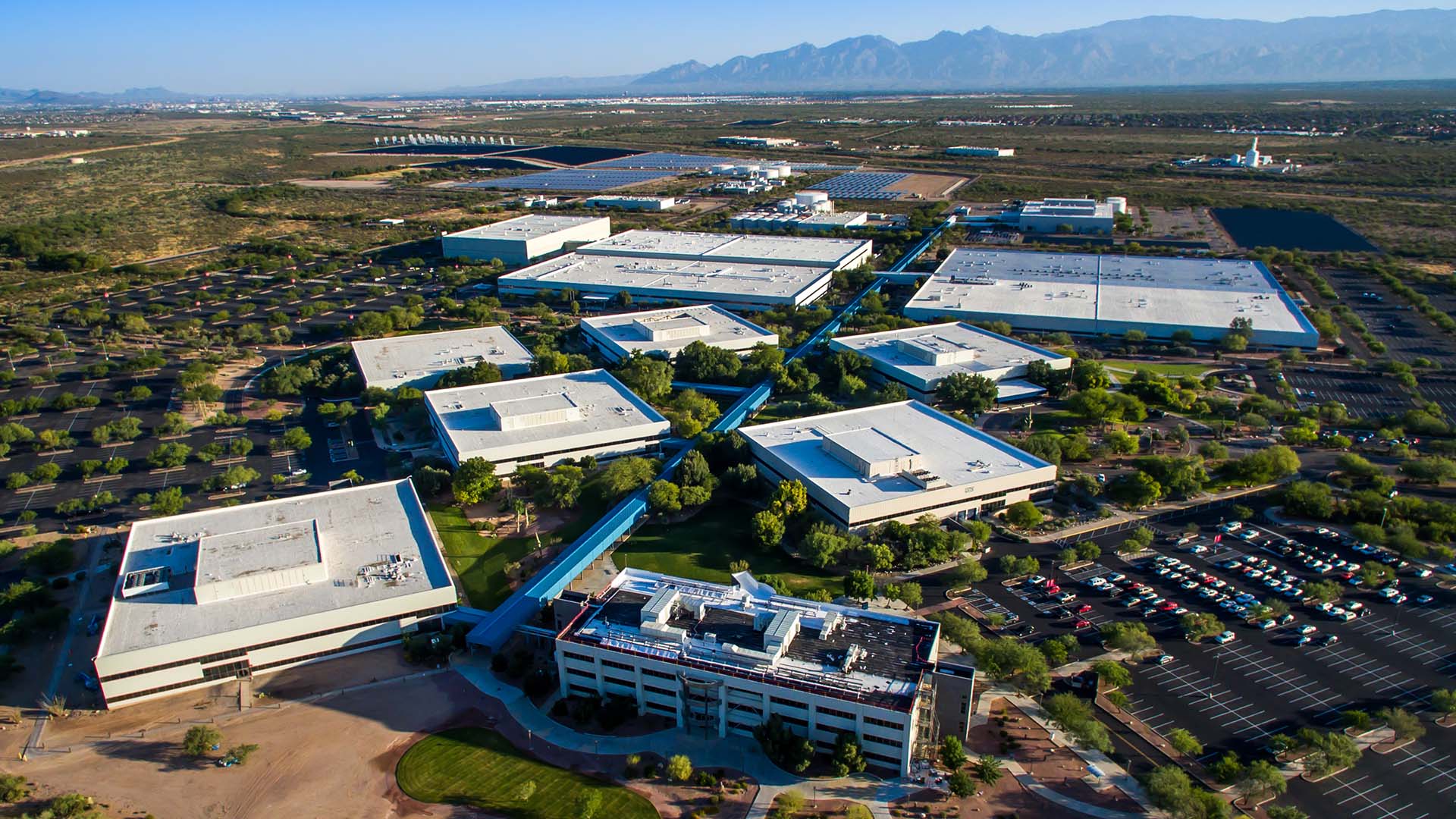 An aerial view of the UA Tech Parks.
Courtesy of Tech Launch Arizona
The University of Arizona Tech Parks Arizona seeks strong growth for Arizona's economy after recording a $2 billion impact on the state, according to its annual report.
Parks Associate Vice President Bruce Wright said it's a reflection of the 52 companies at the tech parks that are engaged in research and development.
"They are hiring students and people from the University of Arizona as well as others and paying them a very high wages, and of course that is bringing wealth into our community," Wright said. "It generates jobs, it generates tax revenue and results in a significant economic impact in the regional economy,"
During the recession, the Tech Parks lost many of its employees. A decade later, Wright says, it has rebounded in a very strong way.
"We have recaptured all the employment that was here at the park," he said. "We have seen more than 800 jobs added at the park during 2017, so that's a very significant increase. "
The tech park off Rita Road has 6,000 employees to date, according to the report. "But when you look at how the expenditures of those employees in the companies multiply through the economy, that results in a total job impact of almost 12,000 jobs statewide," Wright said.
He says Tech Parks Arizona has added 200 employees six months into the new year, and the goal is to bring in nearly 800 new employees by the end of the year.
"If we want to try to move Tucson from being a low-wage community to a high-wage community, we need to either attract or grow these kind of technology companies," He said.
The average wage per UA Tech Park employee is $74,028, exceeding the average Pima County wage of $47,327, according the report.
Further development is underway at both UA Tech Parks, including mixed use developments for residential, retail and office space.
"I think the future is very bright for the park under the leadership of [University of Arizona] president [Robert] Robbins. He really embraces the parks," Wright said. "I think he sees it as a significant part of what the university is trying to do to be a contributor to the Southern Arizona economy."
Follow Brandon Mejia on Twitter or contact him via email at BMejia@azpm.org.