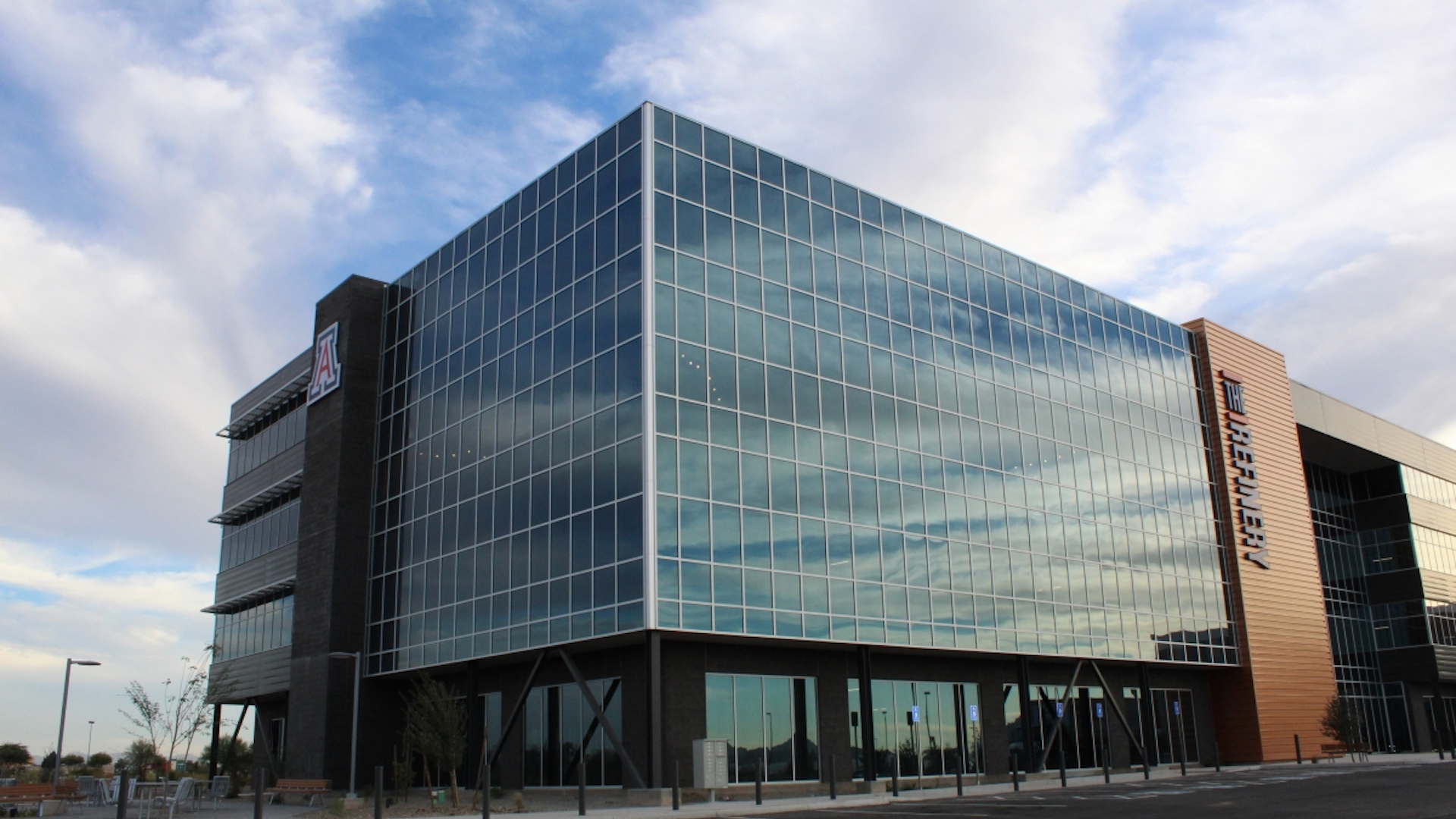 The Refinery at UA Tech Park.
Tech Parks Arizona
The University of Arizona group tasked with helping business startups get off the ground is moving into a new building south of the campus.
Tech Launch Arizona officially welcomed visitors to its multi-story office tower called the Refinery at the UA Tech Park.
The organization has launched more than 125 startups over the past ten years, helping create new jobs for Arizonans and generate tax income. Assistant Vice President Doug Hockstad says Tech Launch helps entrepreneurs make connections with the university community, students and faculty.
"One thing I would ask and recommend is to reach out to us, talk to us about what they're working on and how we might be able to help and provide resources to move whatever they are working on out into the world where it can have an impact on people," he explained.
Starting from 2016, Tech Launch Arizona says it has generated more than $1.6 billion in economic activity statewide. It expects to add a thousand new jobs and bring in another $4.5 billion in economic output over the next ten years.