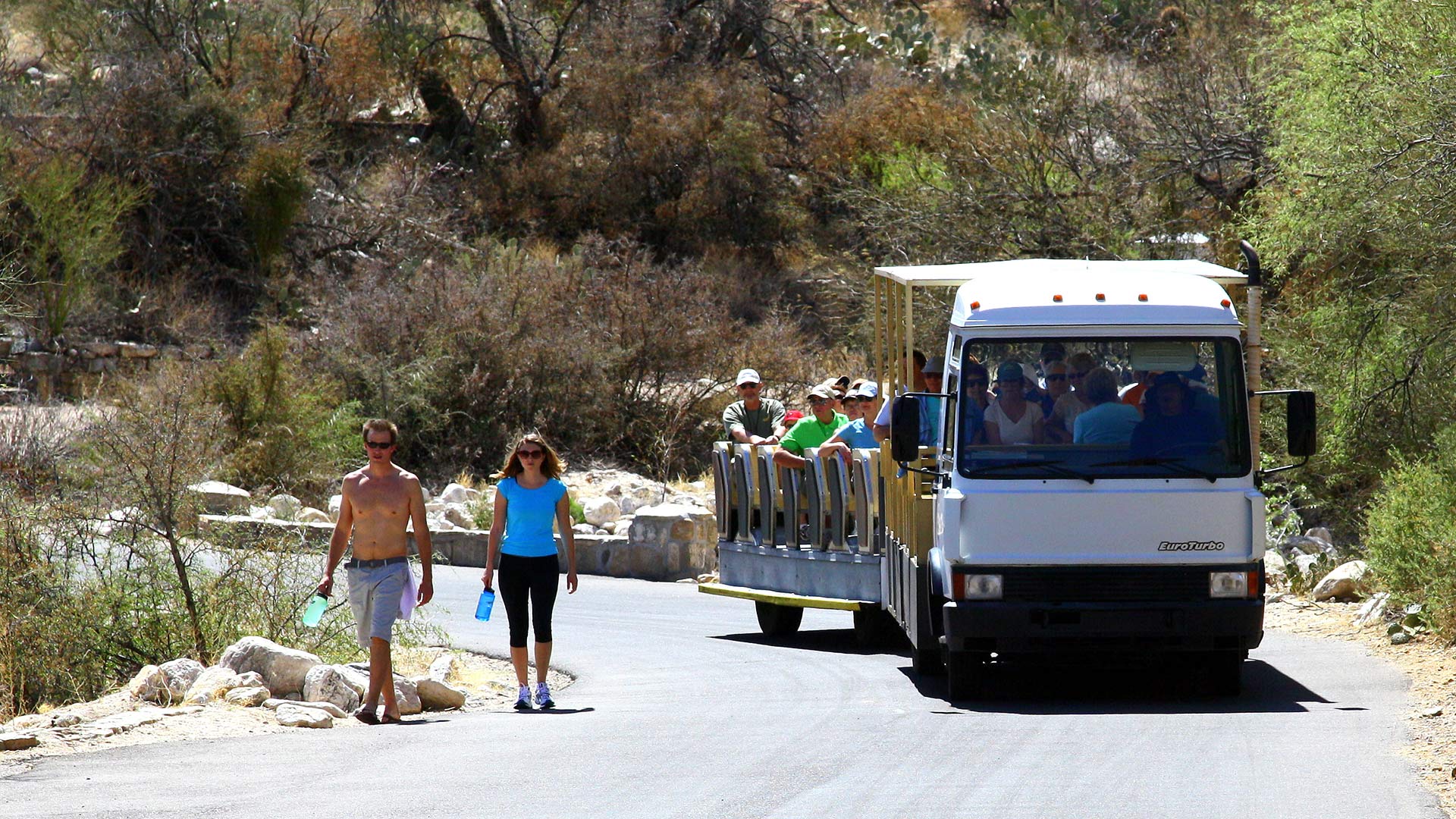 The tram at Sabino Canyon, 2011 (CC BY 2.0).
Bill Morrow via Creative Commons
Officials at Coronado National Forest are warning of a possible indefinite delay tram service at Sabino Canyon Recreation Area.
The possible lapse in service is due to an appeal of the forest's decision to switch tram operators.
"We are currently engaged in that appeals process, and a new permit cannot be re-issued until that process is concluded," said Coronado spokesperson Heidi Schewel.
The forest announced it would switch tram operators in January. An appeal of that decision is underway, but a date of resolution is unclear.
"We don't have a definite date when that will conclude because there are some optional timelines, potential extensions and so forth," said Schewel.
The current tram operator, Sabino Canyon Tours, is under contract until June 30. After that date, there will be no permitted tram operator until the appeal is resolved.
"You can see the stream. You can see the riparian areas," said Schewel. "There are plenty of things that people can walk to. The recreational opportunities will remain unchanged."
Schewel warned that visitors who plan to hike more than they would if the tram were operating should make sure to take proper precautions for their extended hike such as drinking plenty of water. She also said that proper precautions need to be taken as the monsoon arrives and flash flooding becomes a problem.
The group chosen by forest officials to operate the new tram is a public-private partnership, and will be run by the Pima Association of Governments.
The group's proposal states that it plans to use as many electric vehicles as possible, accept electronic payment and do away with audio tours given via a public address system.