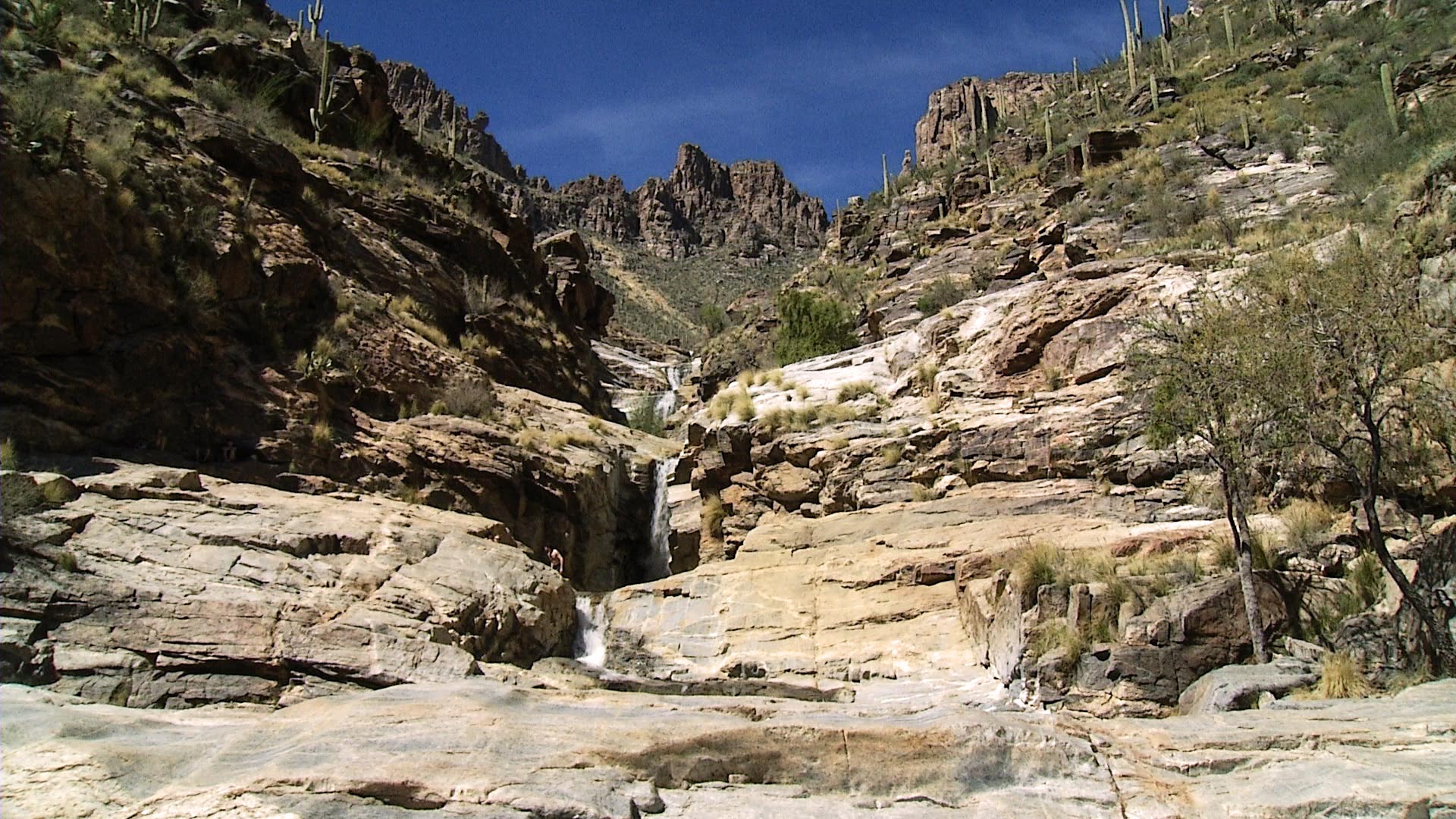 Looking up at Seven Falls, in the Sabino Canyon Recreation Area.
Steve Riggs/AZPM
The Coronado National Forest is asking companies interested in running the shuttles in Sabino Canyon to submit their proposals.
The supervisor for the forest signed the decision for the environmental assessment on Tuesday, selecting the option to issue a prospectus for companies to submit their proposals for the special permit to operate and maintain the shuttle service in the Sabino Canyon Recreation Area, according to a release.
Heidi Schewel, a spokesperson for the Coronado National Forest, said the process has been long in the making as the permit's expiration approached, and that along with the environmental assessment, public feedback saw members of the community express a desire to have the next permit issued in a competitive process.
They also care about safety, noise and emissions, she said.
"Nature is the big draw out there, so we want that to be the prevalent feeling people get when they're there," Schewel said. "It's going to be interesting to see what kinds of proposals or what kinds of applications come in — what the different vehicles might be, to blend in with what we're seeking with that vision rather than clash with it."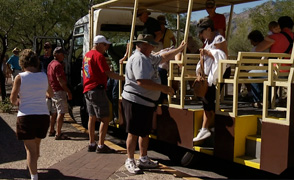 Locals and tourists getting off the shuttle at Sabino Canyon Recreation Area, 2013.

AZPM Staff
The right proposal will likely address those issues of emissions, safety, noise and cultural and historical resource protection, she said. Another stated aspect would involve balancing the provision of interpretive services provided on the shuttle with the noise concerns of hikers.
"We're going to see what comes in and then try to find out what the best fit is to meet the goals and objectives that we've identified and also meeting the vision for Sabino Canyon."
Issuing the call for applications means that the current operator, Sabino Canyon Tours, will also have to submit a proposal to be awarded another permit. That company took over management of the service in 1985, Schewel said.
The Coronado National Forest is accepting proposals through Jan. 12. Schewel says an independent panel will review them and make a recommendation to the forest supervisor.