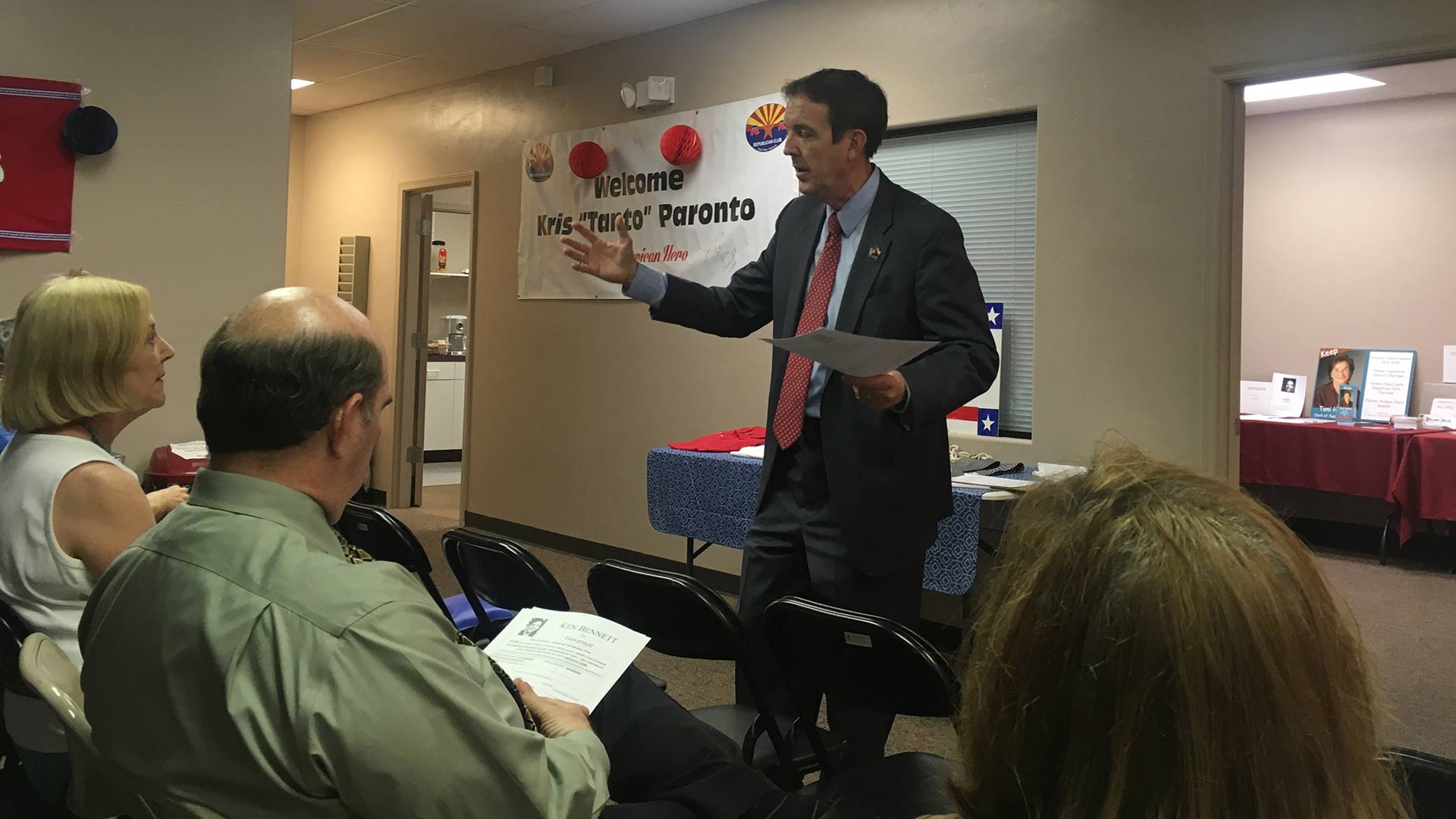 Republican gubernatorial candidate Ken Bennett talks with Republicans at party headquarters in Green Valley, June 18, 2018.
Christopher Conover, AZPM
Republican gubernatorial candidate Ken Bennett began his speech at Green Valley Republican headquarters by saying he will not take people's guns away. Instead, he wants more guns in schools.
Bennett's school safety plan would allow teachers and school staff to be trained and carry concealed weapons. He also said those who qualify could get a tax break.
"Some of the expenses of buying the gun or taking the courses to keep trained on an ongoing basis could be done with a little bit of a tax relief of some sort," said Bennett.
Bennett said the tax break and putting more law enforcement officers in schools could be paid for without new dollars.
"I will look to areas to make government more efficient and free up dollars to accomplish these higher priorities," he explained.
Bennett is challenging Gov. Doug Ducey in the August primary.
Ducey tried to get state lawmakers to pass a school safety plan this year that included more cops in schools. Ducey's plan also would allow courts to seize a person's weapons if that person was deemed a threat by a judge.
The plan did not pass the Legislature.