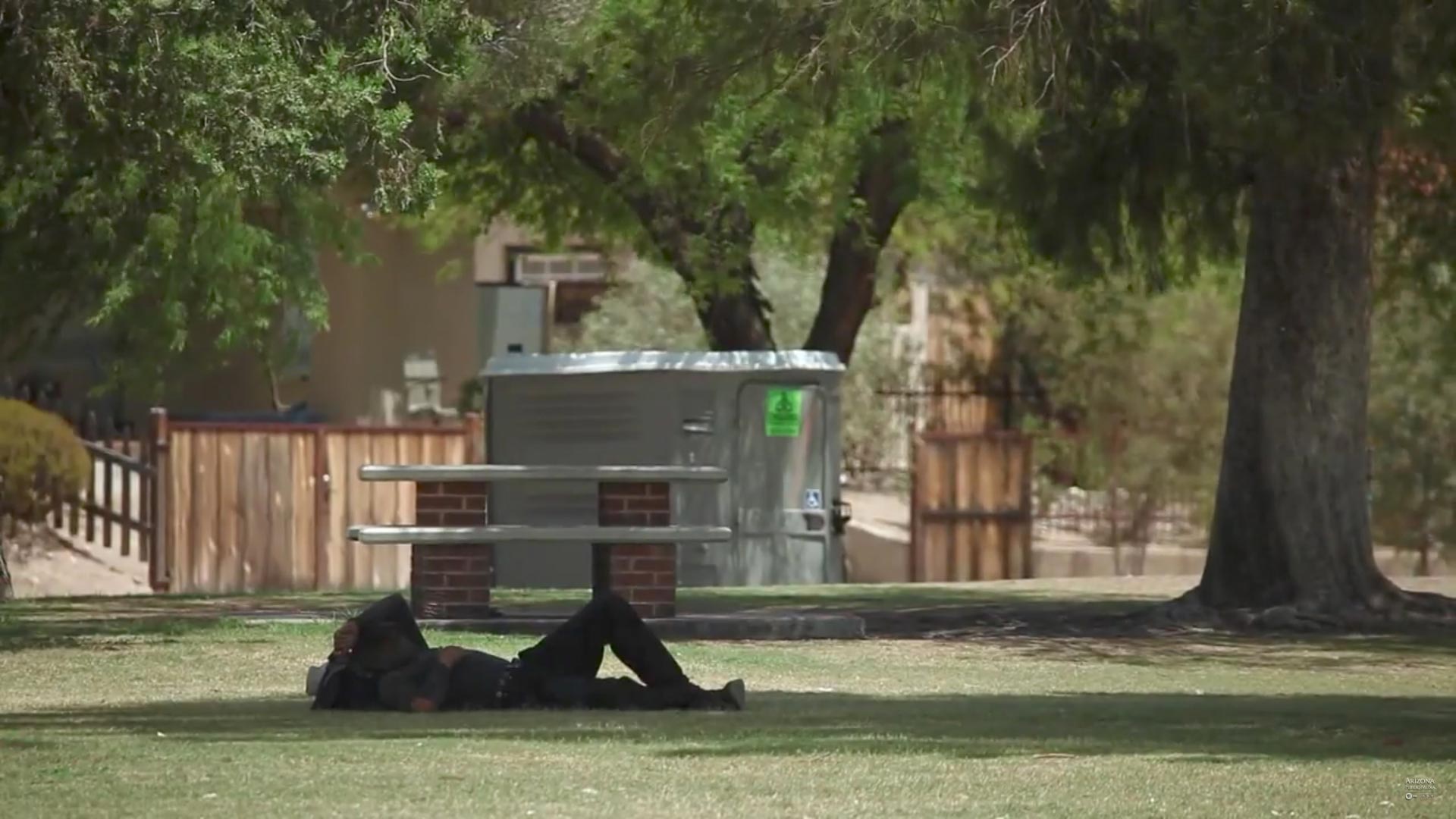 A man rests in the shade on a hot day in Tucson.
Those hoping for a summer that does not include talk of record-breaking heat may be in for a disappointing season.
Predictions from the National Weather Service's Tucson office show above-normal heat will most likely stretch from the spring into the summer.
National Weather Service meteorologist Ken Drozd said June is typically the hottest month, and in recent years the month has brought record or near-record heat.
"It looks like that's going to hold true again this year," he said. "We are expecting above-normal temperatures in June. There could be some very hot days."
That heat is often the weather event that begins the process that draws storms north from the Gulf of California and triggers the monsoon.
"We're not indicating a below-normal rainfall at this time," said Drozd. "We're at least having a chance to see normal or even above normal."
Last year's monsoon was among the wettest on record. Most of that rain came in July, which was the second-wettest month on record in Tucson.