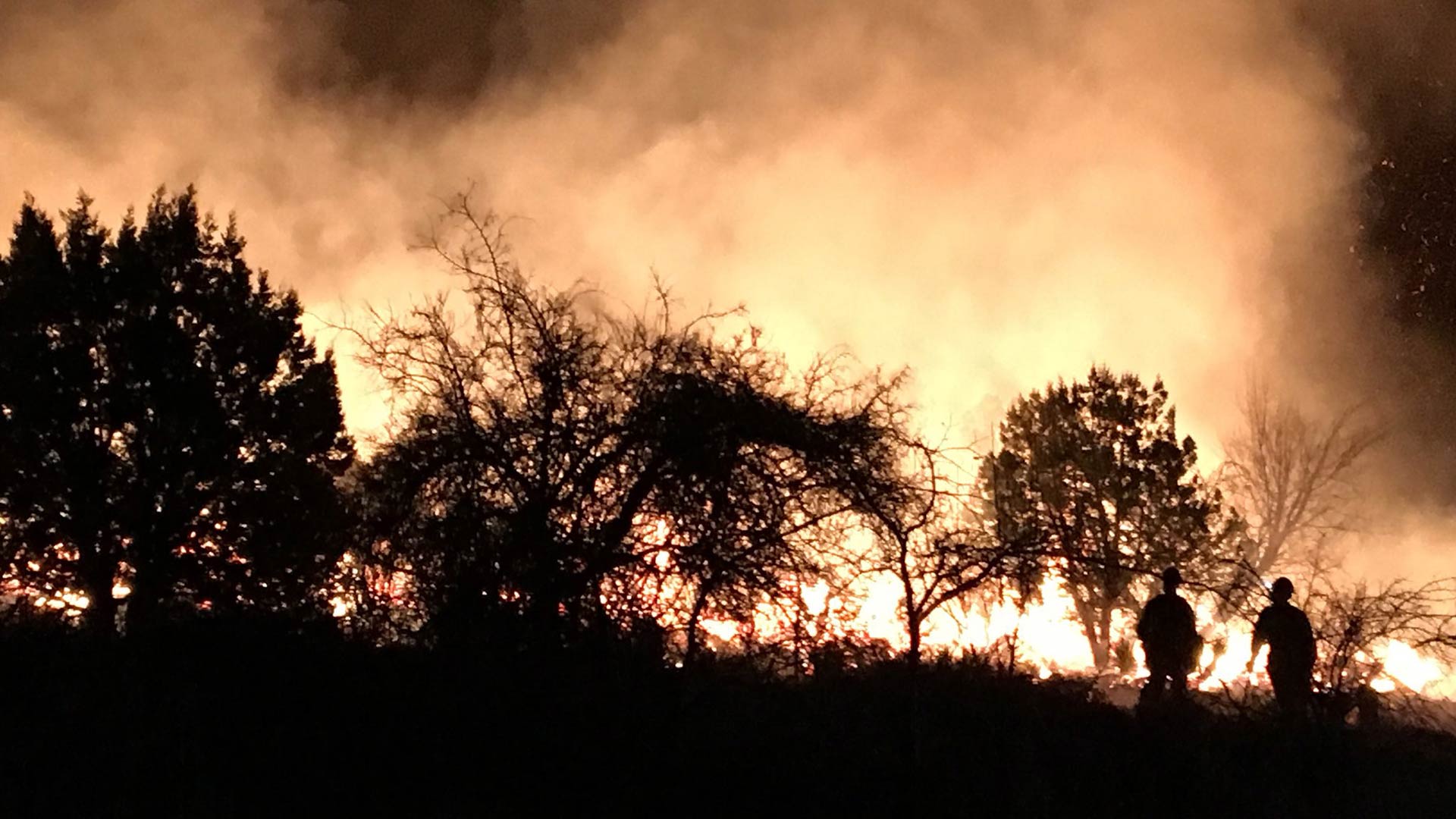 Firefighters work to contain the Knob Hill Fire, February 2018.
Arizona Department of Forestry and Fire Management
A seasonal forecast from the National Oceanic and Atmospheric Administration calls for another season of above-average heat and below-average rain for the Southwest, including Southern Arizona.
"Obviously, we're much drier than normal," said Dave Miskus, a drought meteorologist with NOAA's Climate Prediction Center. "This winter has not been kind to the snowpack in the mountains of Arizona, New Mexico, Southern Colorado and Utah. I'd say there'd be a lot of dry conditions out there."
An arid spring will follow a winter that had similar conditions.
"We have seen very dry conditions to date," said Colorado River Basin Forecast Center hydrologist Paul Miller. "Water-year precipitation has been well below normal throughout the Southwest. All of that contributes to an increased fire risk."
A water year is measured between Oct. 1 and Sept. 30.
Arizona will not be alone in when it comes to dry conditions. NOAA forecasts below-normal precipitation for all but the northern-most parts of the western U.S. with below-normal chances of flooding across the region, except for some portions of the northern Rocky Mountains.