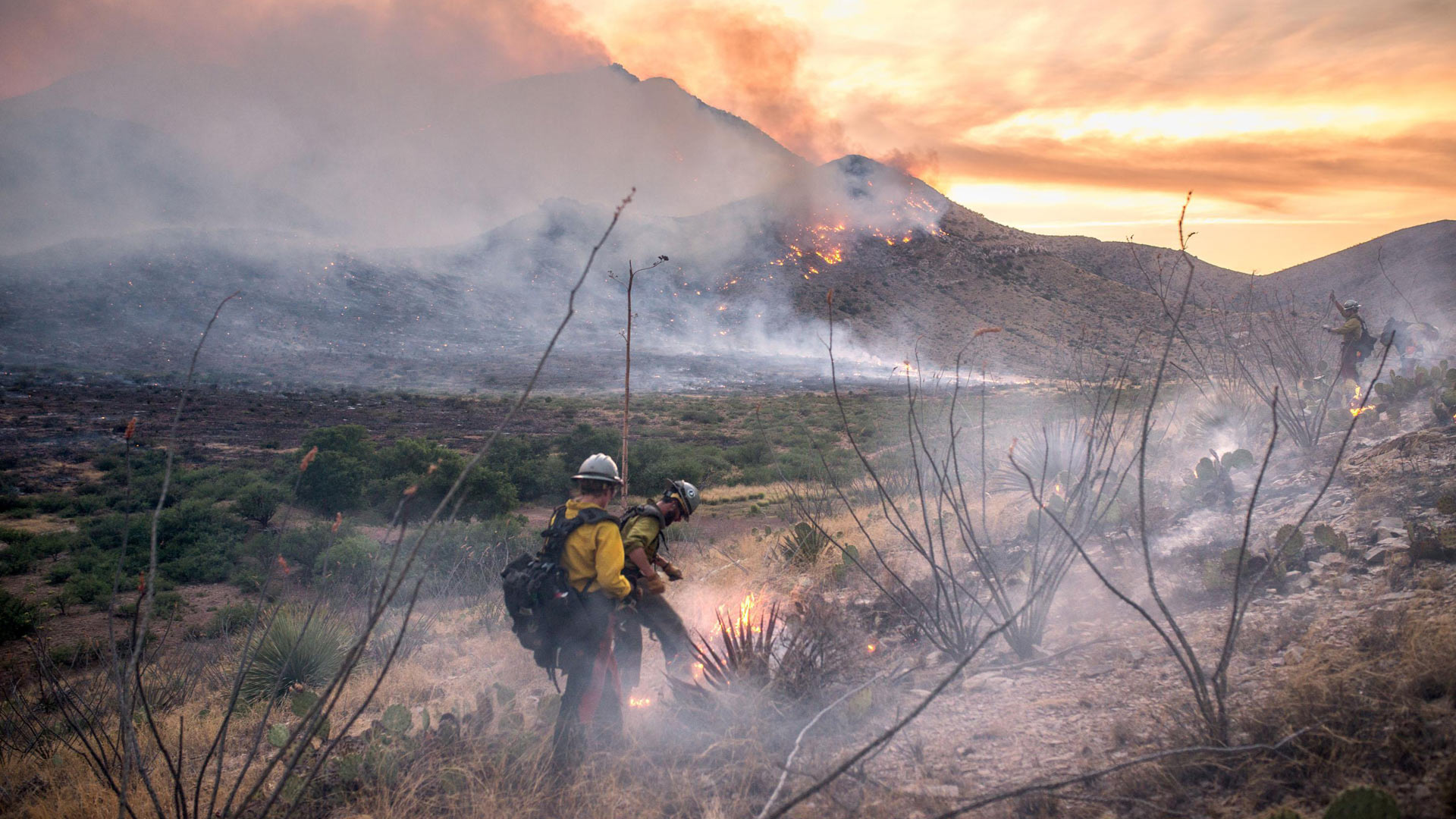 Firefighters battle the Lizard Fire on a smoky hillside, 2017.
Wyoming Hotshots via inciweb.nwcg.gov
State officials warn that Arizona could be facing a fire season of historic proportions.

They normally start talking about fire-prevention measures in April, but this year they moved their customary fire-danger briefing up to February. State Forester Jeff Whitney said the move reflects the need to prepare early for fire season.
"I've been doing this for 45 years, and this has got us all extremely concerned," Whitney said at a Phoenix news conference.
Whitney heads the state's Forestry and Fire Management Department. When asked what part of state he's most concerned about, Whitney said he's concerned about every fuel bed at every elevation.
In other words, no part of Arizona can feel safe from fire danger this year.
At the same news conference, Gov. Doug Ducey said he's asked state lawmakers to double state fire-prevention funding from $1 to $2 million.
"This includes funds to remove hazardous vegetation and more," Ducey said. "We'll continue to take every step possible to prepare for this fire season, to protect people, pets and property."
Much of the state has had a dry winter. Rainfall in Phoenix is a fraction of the average. Near Tucson, recent storms have pushed precipitation above average. But fire officials are more worried by the dry vegetation that grew after last year's abundant monsoon rains.