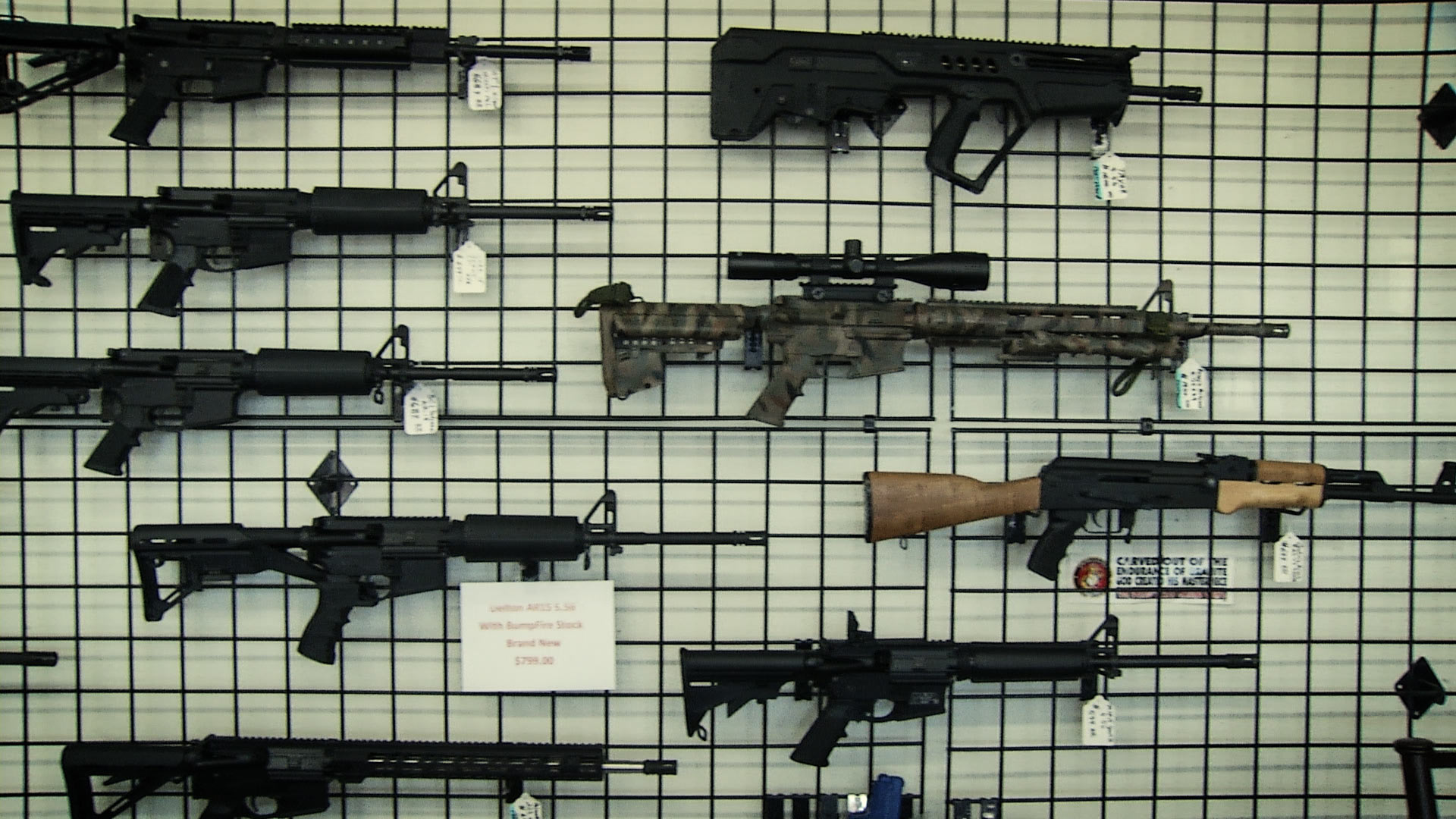 Guns for sale hang on the wall of a Tucson store.
AZPM
A bill sponsored by Sens. Jeff Flake, R-Arizona, and Diane Feinstein, D-Calif., would raise the minimum age to purchase an assault weapon from 18 to 21.
Currently, a person must be 21 to purchase a handgun, but the same law does not apply to assault weapons.
The bill comes in the wake of a school shooting in Parkland, Florida, that left 17 teachers and students dead.
In that incident, the shooter was 19 years old and had legally purchased the AR-15 assault weapon he used in the shooting.
Flake said the change in the law is "long overdue, and would have made as much sense before the tragedy in Parkland as it does after."
President Donald Trump has indicated he supports an increase in the minimum age to buy an assault weapon.