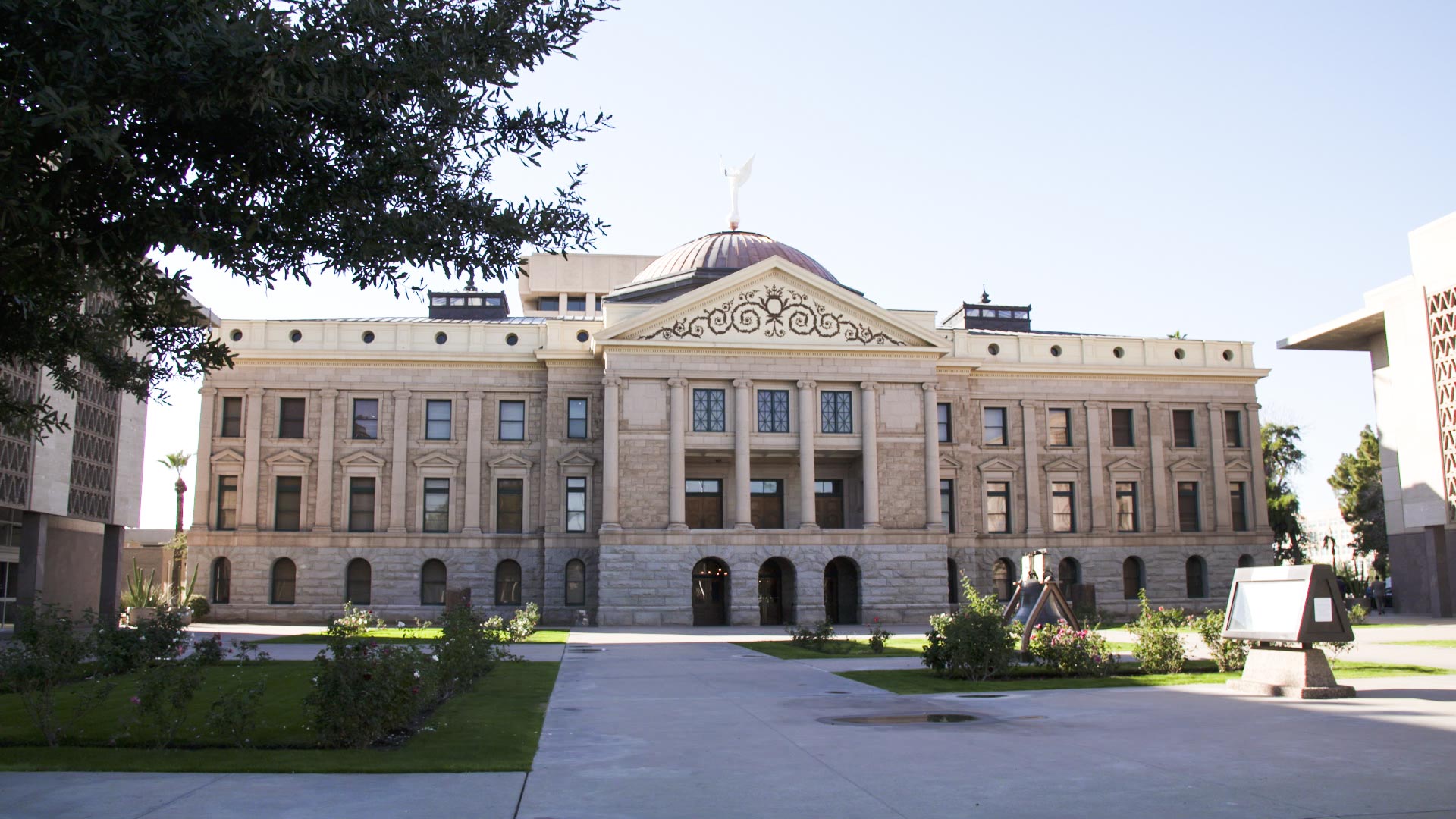 The Arizona Capitol.
AZPM Staff
A proposed ban on a type of gun accessory in Arizona will not get an up-or-down vote in the House.
Rep. Randy Friese (D-Tucson) introduced a bill to ban bump stocks, devices that can be added to a semi-automatic rifle to allow the weapon to be fired nearly as quickly as a machine gun.
After it was stalled in the normal legislative process, Friese tried a parliamentary move Tuesday to have the bill brought before the full House for a vote. Republicans used another parliamentary move to try and keep that from happening.
For nearly an hour, a debate ensued over gun control, including bump stocks and House Bill 2023 which would ban them.
The devices got national attention late last year when the gunman in the Las Vegas mass shooting used a bump stock.
Friese is a trauma surgeon in Tucson. He treated former Congresswoman Gabrielle Giffords after she was shot in 2011. During the debate, he said the hospital emergency room where he works shows an "epidemic of violence."
"The country is waiting for us to act. The time is now. We have an obligation to take action. We have a mandate to take action. We have the authority to take action," Friese said.
Rep. Mark Finchem (R-Oro Valley) said the proposed bump stock ban was looking at violence from the wrong direction.
"We have so cheapened life in this nation, with video games of make believe that tell our children it is ok to behave that way. Well, quite frankly it is not ok. It is not ok for a kid to pick up a self-defense weapon and use it against other people and then claim he didn't appreciate what his actions were," said Finchem.
About 20 minutes into the debate in Arizona, President Donald Trump announced was directing the U.S. Dept. of Justice to craft a policy to federally ban bump stocks.
On the Arizona House floor, the issue was partisan. Republicans accused Democrats of grandstanding. Democrats accused Republicans of being afraid to talk about the issue.
Rep. Kelly Townsend (R-Mesa) argued most mass shootings happen in gun-free zones.
"The first step is to remove the gun free zones and give our staff at the schools the ability to defend themselves and deter those who may think that they can come to school and commit these crimes," said Townsend.
The House voted 34-25 to prevent the bump stock bill from being heard on the floor.