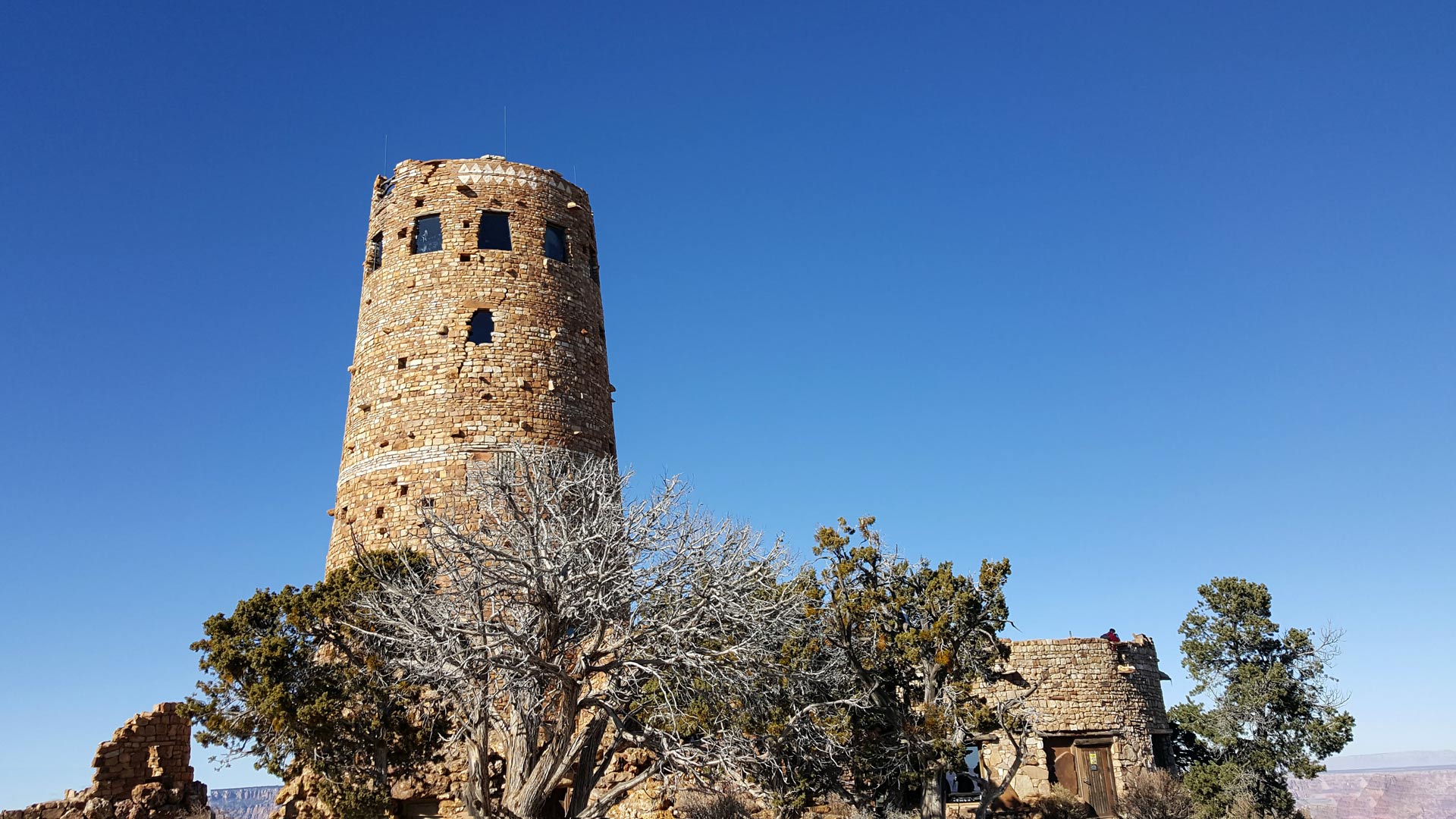 The Desert View Watchtower, in the Grand Canyon.
AC Swedbergh, AZPM
FLAGSTAFF — The National Park Service wants to change an iconic destination at the Grand Canyon to honor Native American heritage
Thousands of visitors flock to Desert View Watchtower each year. The 70-foot-high stone tower on the south rim of the Grand Canyon was designed by Mary Colter in 1932. She was inspired by the architecture of the ancestral Puebloans, who lived at the Grand Canyon 800 years ago. 
The park has proposed to transform the scenic overlook to an inter-tribal cultural heritage site. That would mean some demolition of underutilized facilities and potential new construction within the existing developed footprint. 
Public scoping meetings are planned for Feb. 20 and 21 in Flagstaff and Grand Canyon, respectively. 
People have until March 6 to comment.