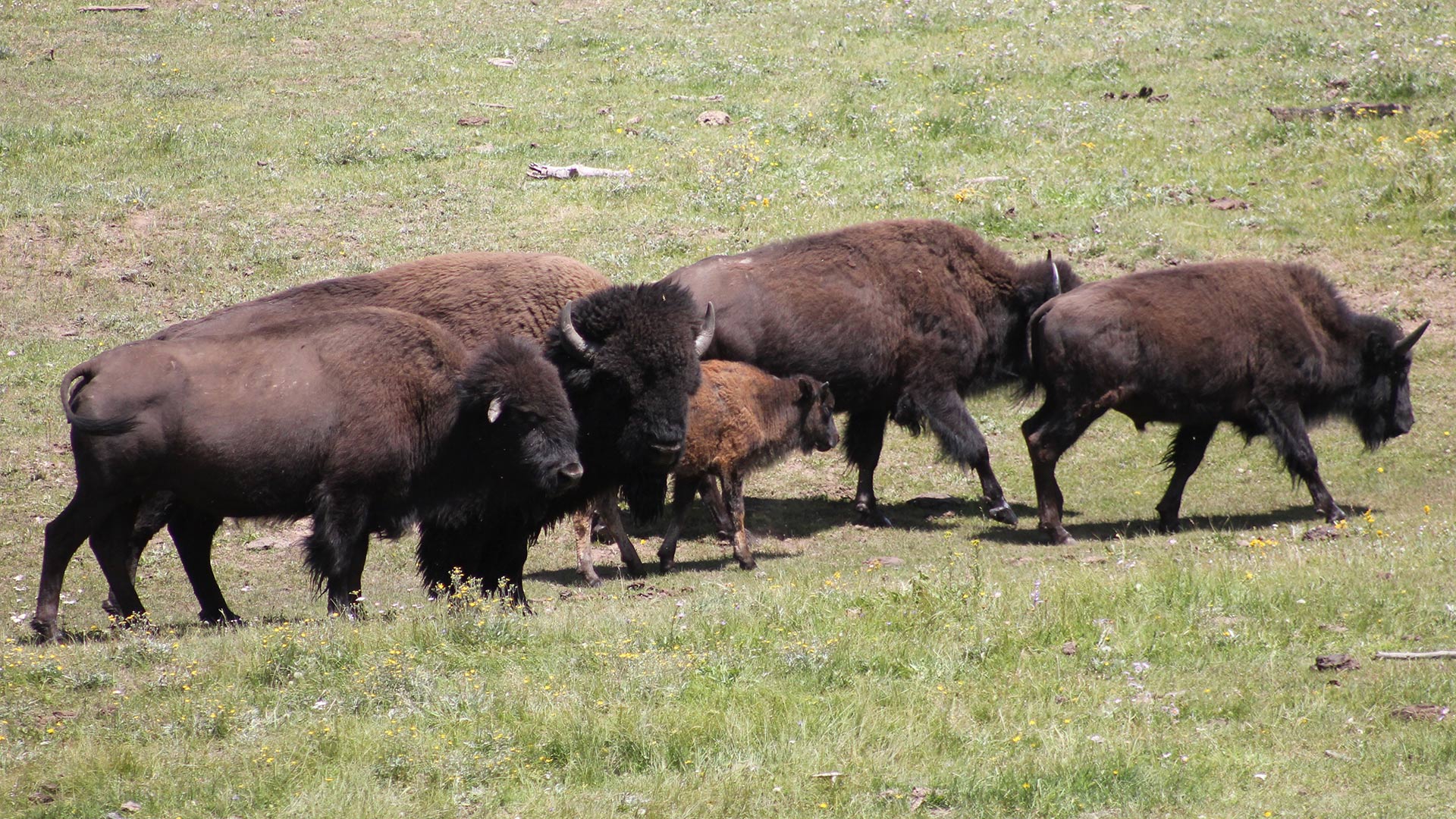 Bison living in Grand Canyon National Park don't have any predators, officials say.
National Park Service
The National Park Service will begin reducing the number of bison at Grand Canyon National Park. Other agencies, tribes and volunteer shooters will participate in lethal culling and non-lethal capture in order to bring the herd size down to 200 bison or less.
"They don't have any natural predators so the herd size is growing quickly and they're starting to really impact the resources out there," said Jeffrey Olson a spokesman at Grand Canyon National Park.
Park officials say the bison are trampling on vegetation and spoiling water resources. They predict it could take three to five years to reduce the herd size from more than 400 animals to about 200 animals.