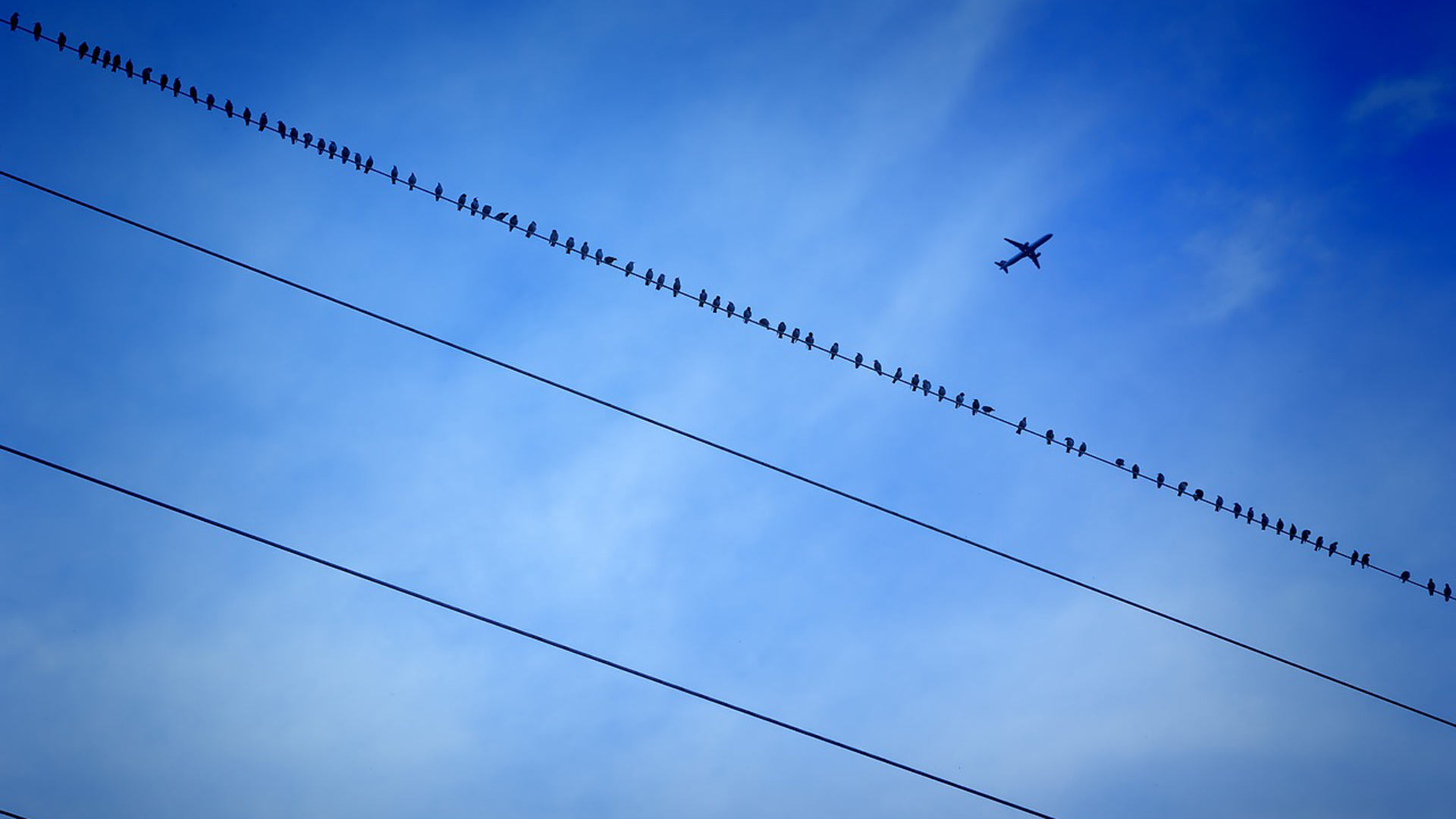 A plane flies overhead as birds perch on a power line.
via Pixabay
Pima County is asking the public to comment on Tucson Electric Power's plan to replace two 1950s-era steam-unit generators with 10 new natural gas units, which would fill the gaps left by renewable-energy production.
Joseph Barrios, a spokesperson for TEP, said the change is part of a long-term effort to expand renewable energy resources and reduce the utility's reliance on coal.
The Pima County Department of Environmental Quality is holding an open house for public comment. TEP's application for the project requires outlining certain estimates for the emissions the new generators would create.
Ursula Nelson, director of the Department of Environmental Quality, said the project expects to cause an increase in carbon monoxide, particulate matter, nitrogen oxides and volatile organic compounds over time.
"There is a period of time where they can have an overlap with the existing operations, so their existing boilers, and the new engines. During that time period we could see some increase in air-quality emissions," Ursula Nelson said.
Barrios said each of the 10 units will be equipped with state-of-the-art emission control technology.
"These units are highly flexible, allowing us to vary the output as needed," Barrios said. "So, we do expect an overall better emissions profile for the plant."
He says this is part of TEP's plan to expand renewable energy resources to 30 percent by year 2030.
Pima County is holding an open house on Feb. 15 and a formal public hearing on March 1.
Representatives from TEP and the Department of Environmental Quality will be present to answer any questions or concerns.
Follow Brandon Mejia on Twitter or contact him via email at BMejia@azpm.org.