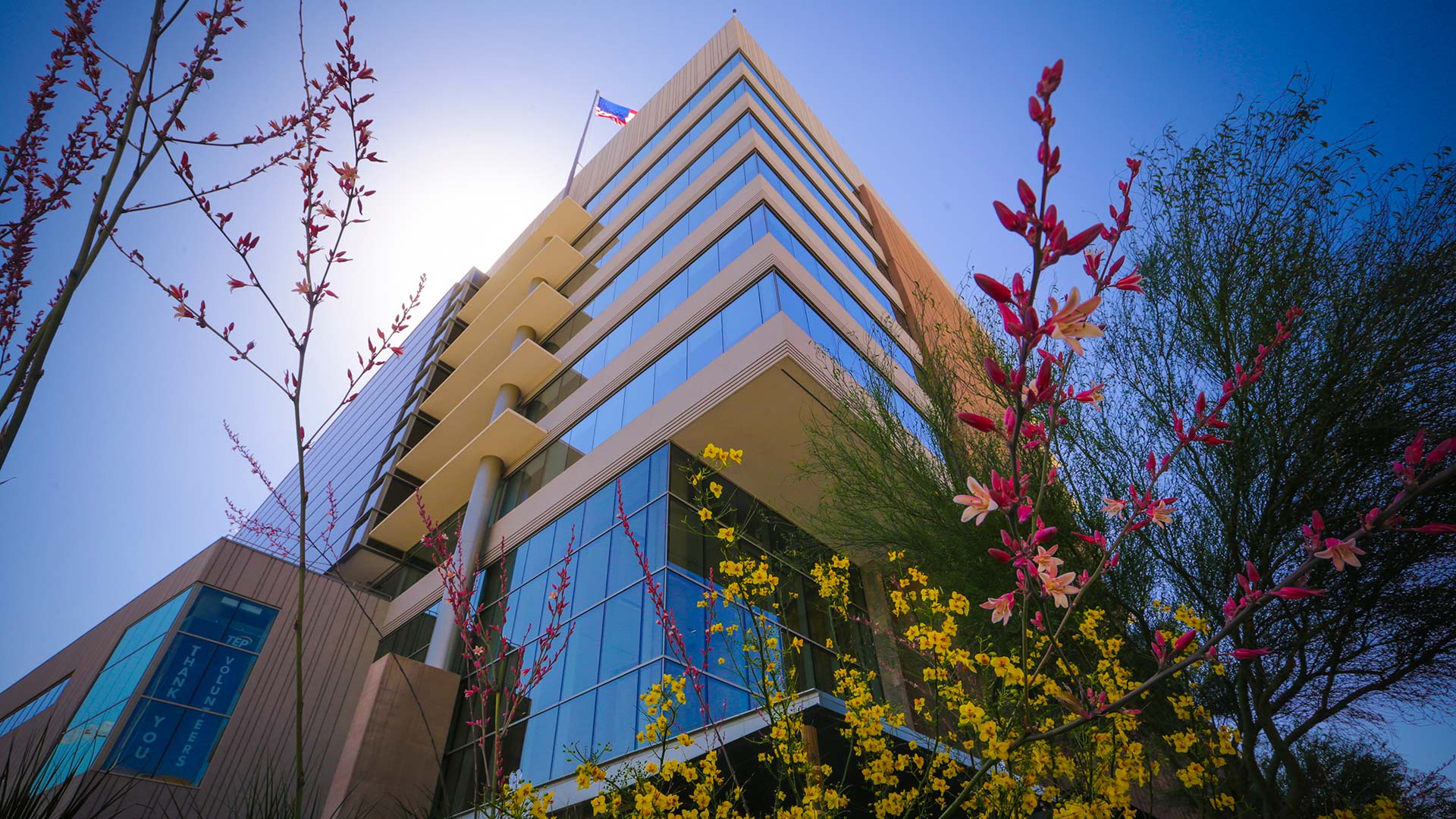 The TEP Building in downtown Tucson
Tucson Electric Power
Tucson Electric Power is investigating how mysterious power-line outages have affected close to 30,000 customers over the last few weeks.
Spokesman Joseph Barrios said TEP is working with Tucson Police and the FBI to find out what is causing the outages.
The incidents are no accident, he said.
"These are circumstances in which someone intentionally tampered with our facilities," Barrios said. "It's not the case that equipment simply failed, or was damaged by the weather or even damaged by a car accident."
There have been four major instances of tampering since Jan. 15. The most recent, which took place on Feb. 19 along Country Club Road, left more than 6,100 people without power.
TEP is making sure all of their employees carry proper identification so it is easier to spot someone who is not qualified to be around power lines.
"If it is someone that is working on our behalf, an employee or a contractor, they will have identification," Barrios said. "They will have hard hats and shirts that bear the company's logo and will often be driving vehicles that have the company's logo."
TEP is offering a $5,000 reward for tips leading to the arrest of any suspects.
Nate Airulla is an AZPM intern and a student at the University of Arizona School of Journalism.