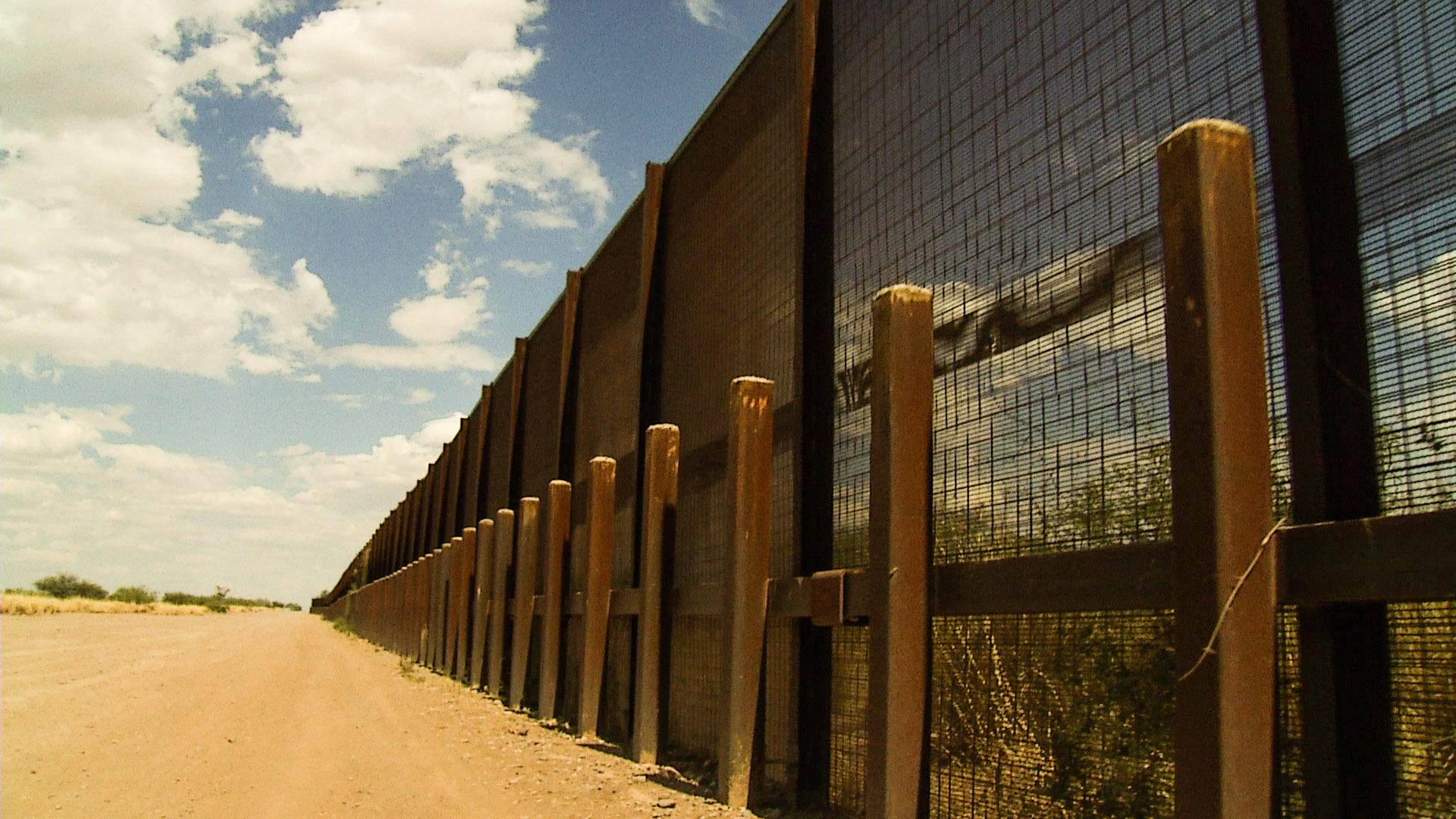 The U.S.-Mexican border fence near Nogales.
AZPM Staff
Two groups that are tasked with protecting U.S. ports of entry and the international border clashed Tuesday at a congressional hearing chaired by Congresswoman Martha McSally.
At issue: What should be the priority for funding at the border? There are two main camps.

Agents in green are Border Patrol agents, and agents in blue are customs agents working the ports of entry.
Anthony Reardon is the head of the union that represents many of the blue agents, or customs agents, manning the ports of entry. He asked Congress to put money into filling open positions at the nation's ports.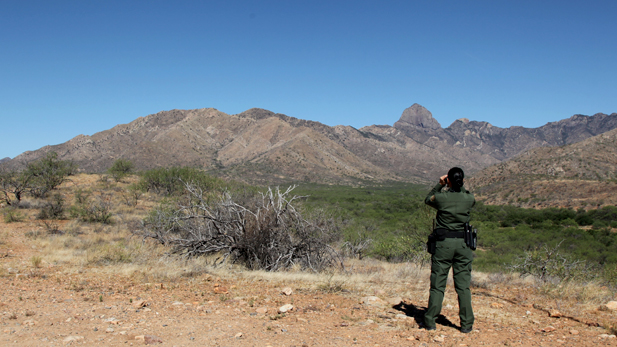 A Border Patrol agent in the Arizona desert looking through binoculars.

Fernanda Echavarri, AZPM
"There is no greater roadblock to border security, stopping illicit trafficking in people, drugs illegal weapons and money, and in insuring legitimate trade and travel efficiency, than the lack of sufficient staffing at the ports," Reardon said.
But Brandon Judd, the union president for the Border Patrol's field agents, said the priority should be on more physical barriers at the border.
"And the debate will continue as long as people from other countries are able to sneak across our borders, evade apprehension and disappear into the shadows."
Both agreed that CBP is short 2,000 agents to work at the ports and out in the field, both groups dangerously short staffed and the border vulnerable.