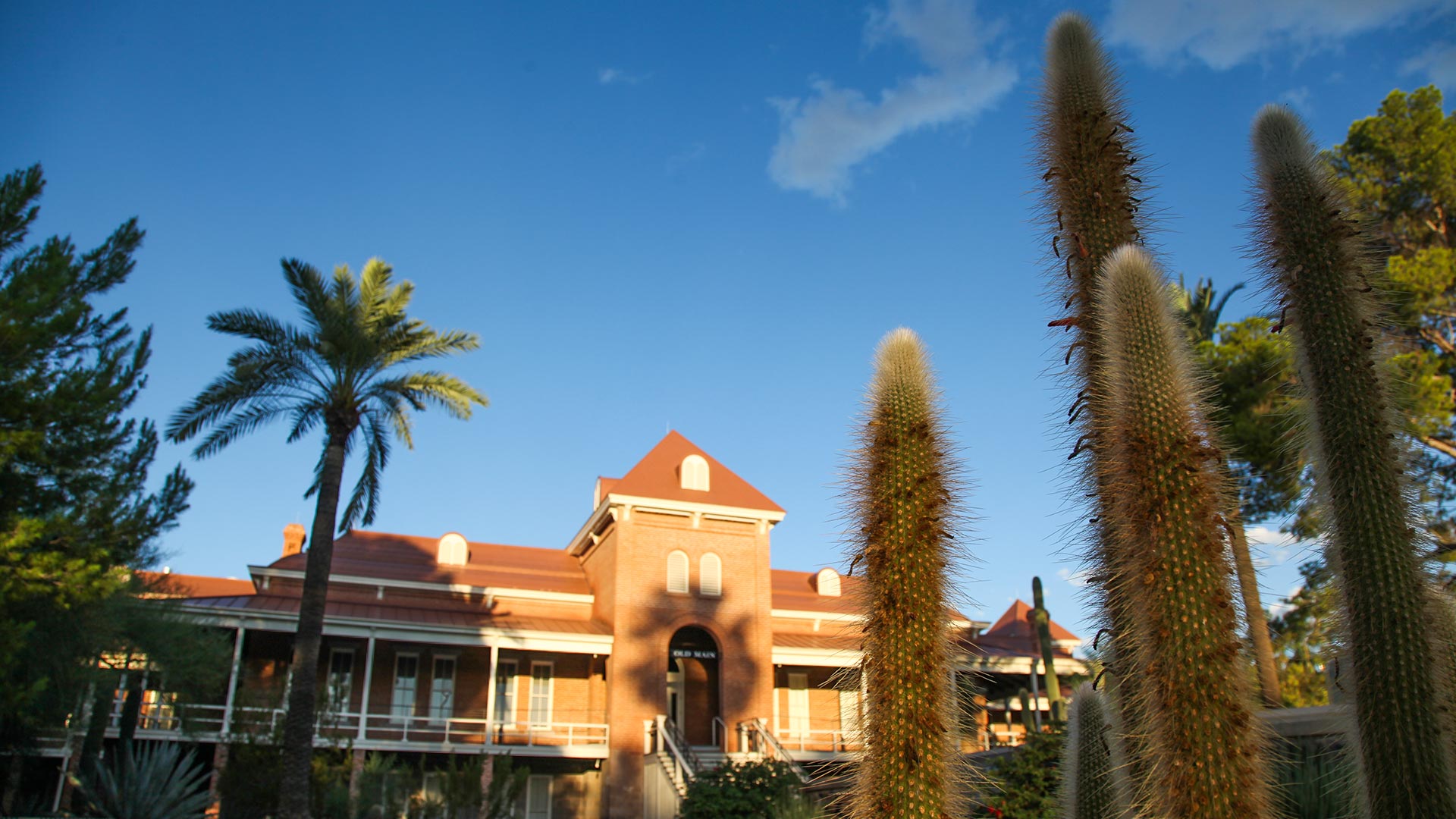 The west side of Old Main on the University of Arizona campus.
Nick O'Gara/AZPM
The big story about the University of Arizona in 2017 was new leadership.
Robert Clayton Robbins became the UA's president in June, succeeding Anne Weaver Hart, who did not seek an extension of her contract when it expires in 2018. (That means the UA is paying two presidential salaries this year).
A cardiac surgeon, Robbins came to the UA from the Texas Medical Center where he was CEO.
A newcomer to Tucson, Robbins has said he's been hard at work meeting all of the different stakeholders in this community and the state and that he's prioritized being a leader who is accessible to students.
Read more about Robbins here, and watch an interview with him here
In other higher education news, in June the Arizona Court of Appeals issued a ruling that said the state's public universities and community colleges could not charge in-state tuition to DACA recipients. Those are people, often called 'dreamers', who were brought to this country as kids often without proper documentation and received temporary legal status under an Obama-era program called Deferred Action for Childhood Arrivals.
The Arizona Board of Regents responded to the court's ruling by voting to appeal the decision to the Arizona Supreme Court and in the meantime, regents said they would continue charging DACA students in-state tuition.
The situation became even more complicated when Arizona Attorney General Mark Brnovich sued the Board of Regents for their DACA decision and for "dramatically and unconstitutionally" increasing the cost of in-state tuition at all three public universities.
And in September, President Trump announced he'd be ending the DACA program entirely, leaving at least some lawmakers scrambling to find a viable solution to the legal quagmire that leaves the hundreds of thousands of DACA recipients in limbo.
Read more here: https://news.azpm.org/p/news-splash/2017/6/29/113268-regents-vote-to-keep-in-state-tuition-for-dreamers-until-appeal/
Looking ahead to next year, expect to hear more about DACA and how Arizona's universities choose to deal with DACA students.
And, as the state legislative session gets underway in January and budgeting for next year begins, the big question for higher education will be: how much will the budget allocate to Arizona's public universities?
Chances are that higher ed will not see a big increase in state appropriations next year, but given the cuts the universities have suffered over the past decade, stable funding is often considered a win.