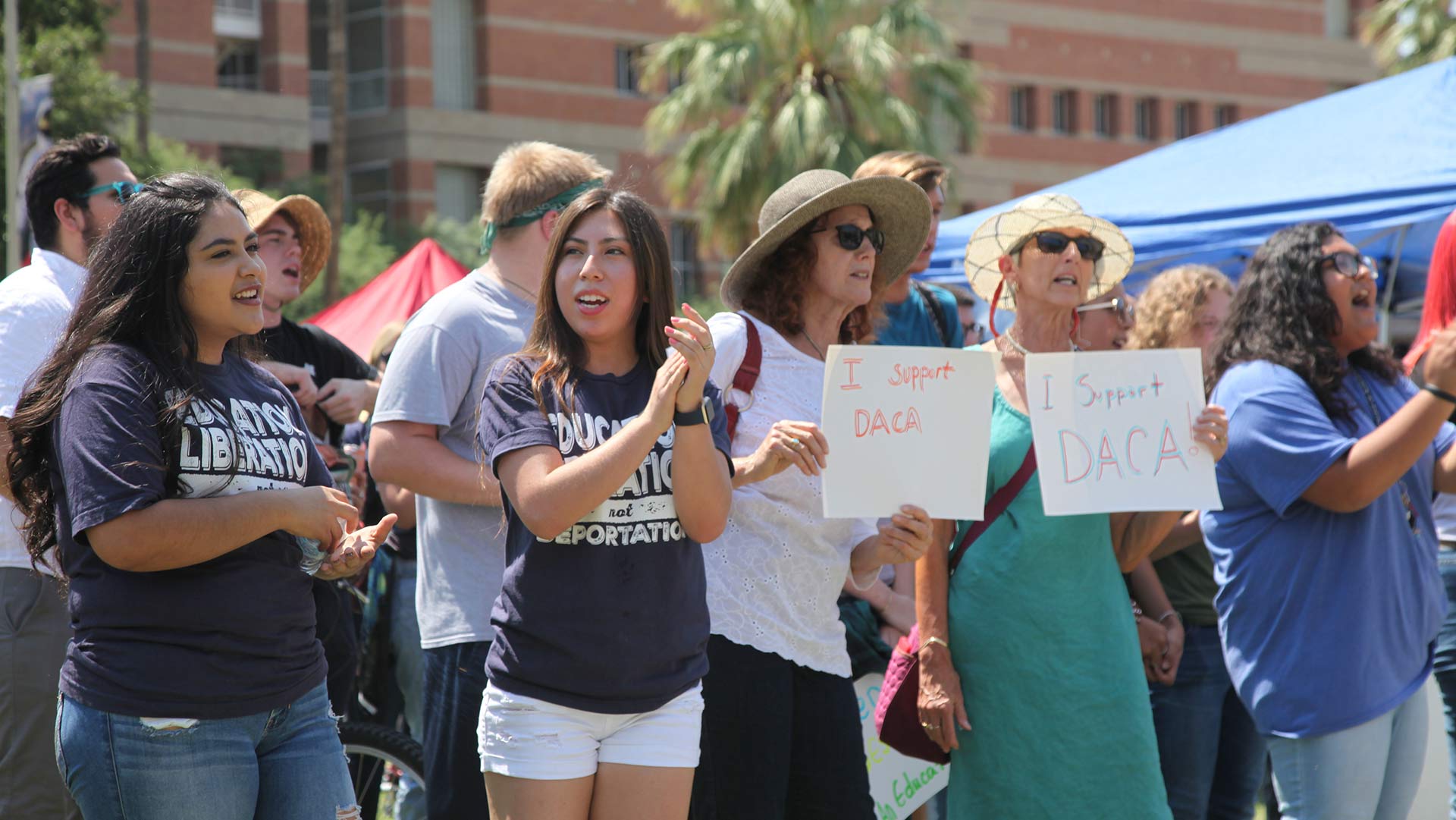 Demonstrators gather to protest President Trump's decision to end the DACA program, September 2017.
Zac Ziegler, AZPM
"Dreamers" are caught in the middle of a congressional push to pass a budget or face a federal government shutdown on Friday.
Efforts to meet the end-of-the-week budget deadline are already fraught with party-line agendas.
Key for Republicans is a long-term spending package, which needs bipartisan support to pass, while Democrats are focusing hard on immigration, health care and elderly issues.
"DACA is critical to many members, CHIP [Children's Health Insurance Program], with that deadline looming, pensions is critical to many members," said Arizona Rep. Raúl Grijalva.
Meanwhile, U.S. Sen. Jeff Flake said Republican leadership and the White House are working with him toward a solution on the Deferred Action for Childhood Arrivals.
"With DACA, I'm not interested in making a statement about it. We need a bill that can pass," Flake said. "You know, these kids are going to be timed out pretty soon."
But, tensions are up after Trump blasted Democrat leadership in a social media post last week, triggering the Democrats to cancel negotiations for the time being with the President.
This story originally aired on KJZZ