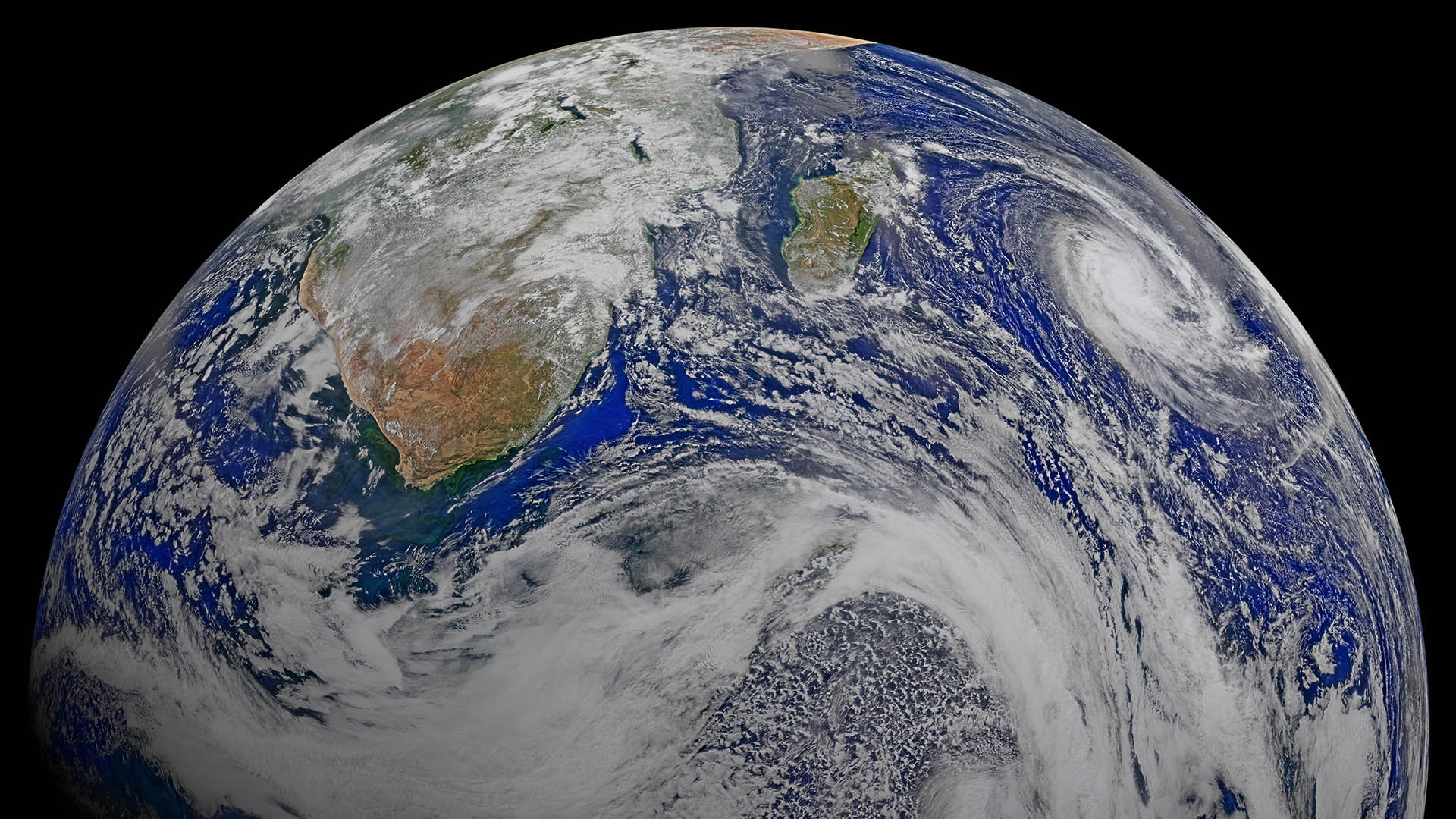 A view of Earth from space.
Courtesy of NASA
This week marks 25 years since more than 1,700 scientists, led by the Union of Concerned Scientists, issued a "warning to humanity" concerning the costs of continued environmental destruction.
Now, they've issued another — this one signed by 15,000 scientists representing 184 countries.
In 1992, the world had 2 billion fewer people, a North-America-sized ozone hole and just enough climate change data to be worried.
Today, said the new statement, the ozone is shrinking, but climate change is worse than expected. And other areas of concern — such as pollution, deforestation and biodiversity loss — still trend toward ecological and social upheaval.
"We've been frankly very slow in responding in a manner — and at a scale — to really reverse some of the negative trends that we knew about 25 years ago. In the meantime, a lot of new trends have become apparent," said Tom Sisk, an ecologist at Northern Arizona University and a signatory to both statements.
Sisk said he is disappointed but not pessimistic.
"We have the technologies and the knowledge to reduce emissions and keep standards of living high, but it takes some real leadership, and some very concerted policy action," he said. "Those have been in short supply recently."
Sisk also expressed concerns that growing social divisions and science marginalization could impede future efforts.