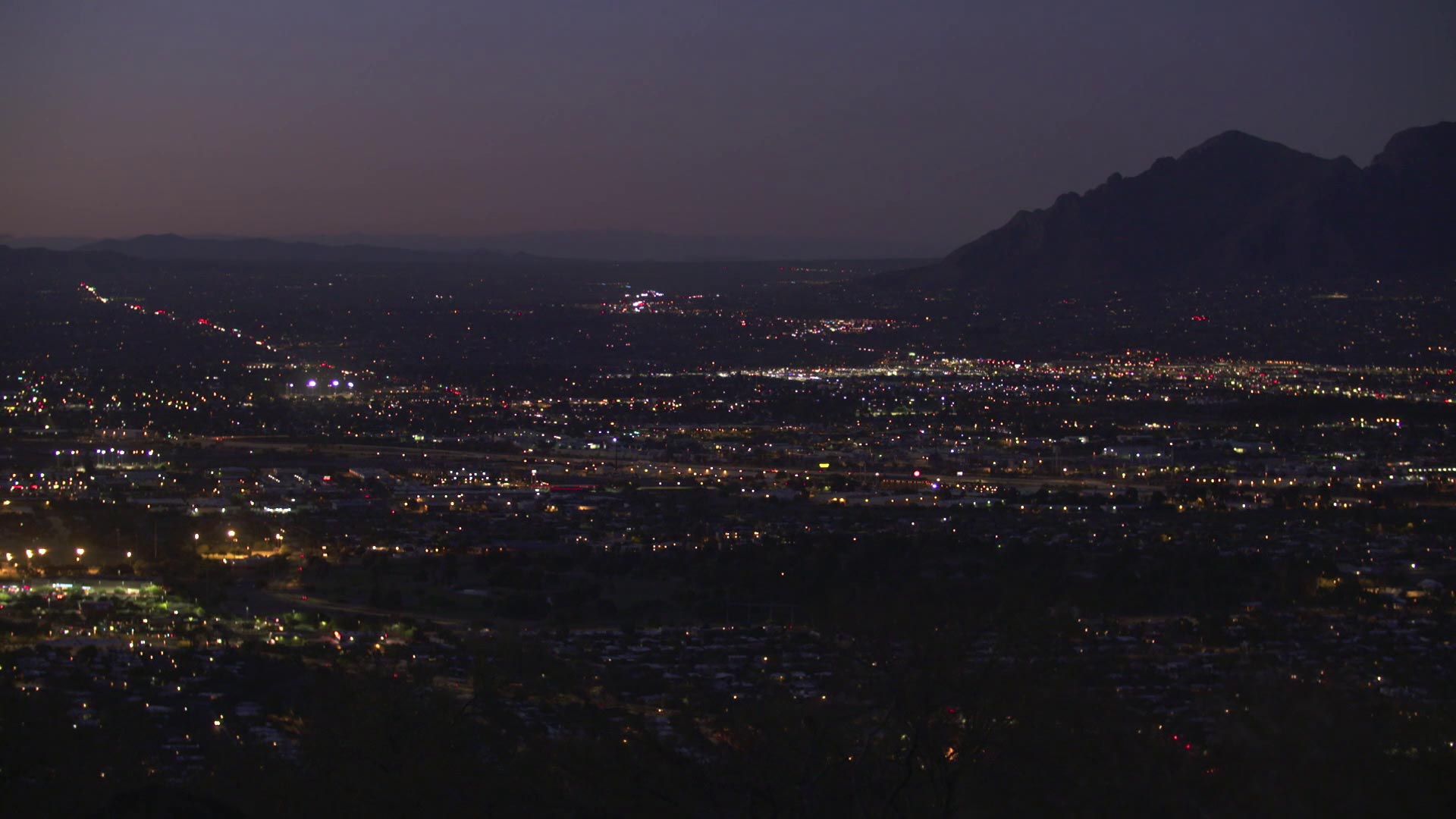 Looking across the city of Tucson from Tumamoc Hill.
Sandra Westdahl, AZPM
October 2017 will go down in the Tucson weather record books as recording no rainfall, despite a storm that produced some moisture earlier in the week.
There was rainfall and plenty of lightning in parts of the Tucson metropolitan area late Monday into Tuesday morning, just not where it counts — at Tucson International Airport.
John Glueck of the National Weather Service said no rain is a rare occurrence for an October, but not the first time it's happened.
"It would be the 12th October on record with not a drop of rain at the official recording spot in Tucson," he said.
Glueck said the last measurable precipitation at the airport occurred Sept. 8, when 0.03 inches were recorded.
Tucson's official rainfall total to date is just over 10 inches, about normal for the first 10 months of the year.