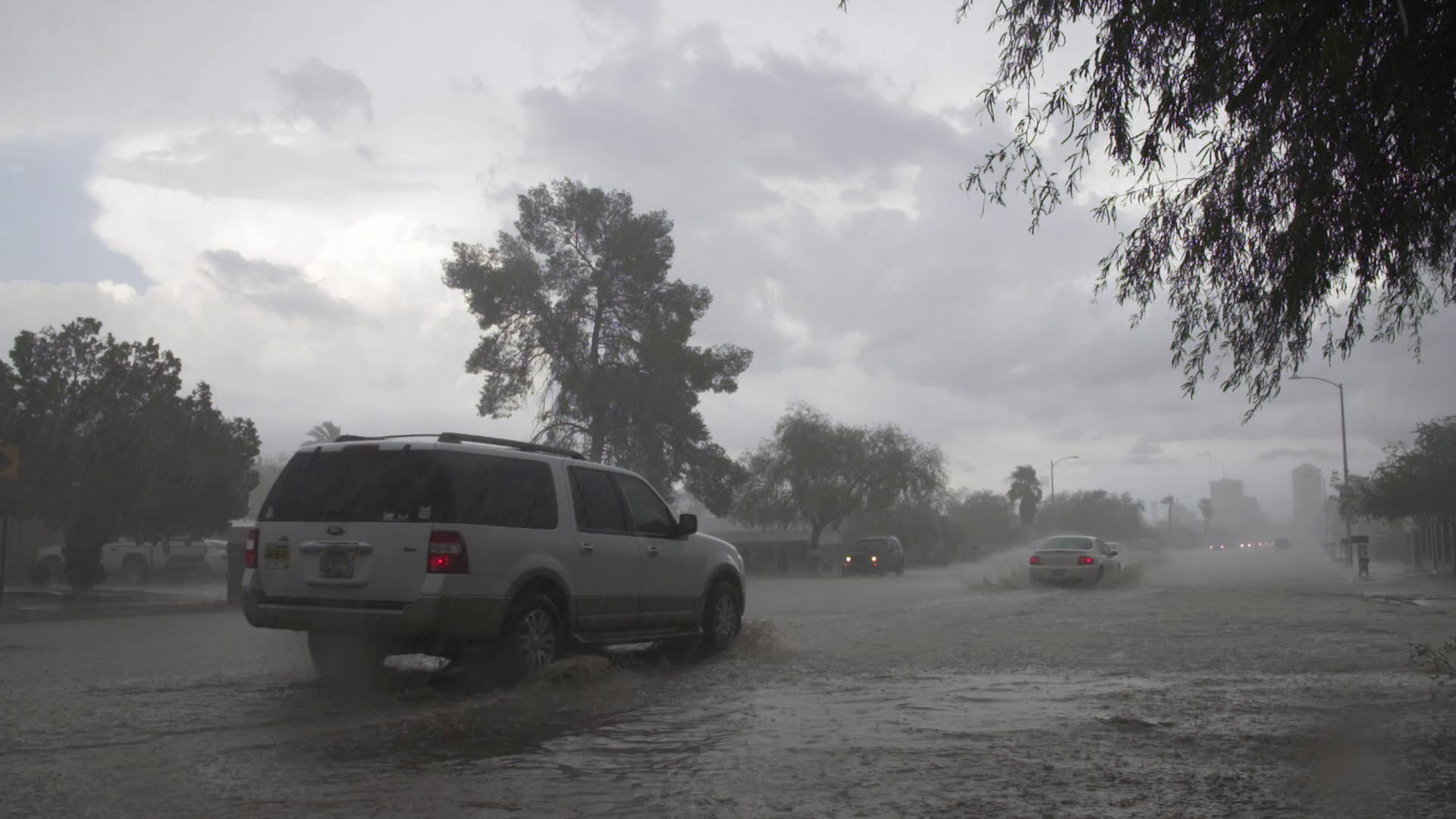 Cars drive through flooded streets during a monsoon storm. From July 2017.
Sandra Westdahl, AZPM
Arizona's summer rain season comes to an end this week, and this year was among the wettest ever.
Rain totals in Tucson are over 8.5 inches since June, making it the 11th-wettest monsoon on record. A normal season brings six inches.
The rain totals are not the only thing that made the season unusual.
"It was definitely a different type of monsoon to what we normally see [and] what we expect, with a very, very active July and then August and September were pretty tame," said National Weather Service meteorologist Emily French.
Less than two inches of rain have fallen in Tucson in the past two months. That's after 6.8 inches of rain fell in July.
"Generally, we see more of a ramp up in the end of July and into August, with August having more of the flash-flooding-type rainfall, and then starting to taper off but still having something into September," she said.
While the lack of late-season precipitation is unusual, French said there have been other years where a strong start was followed by a below-average end.