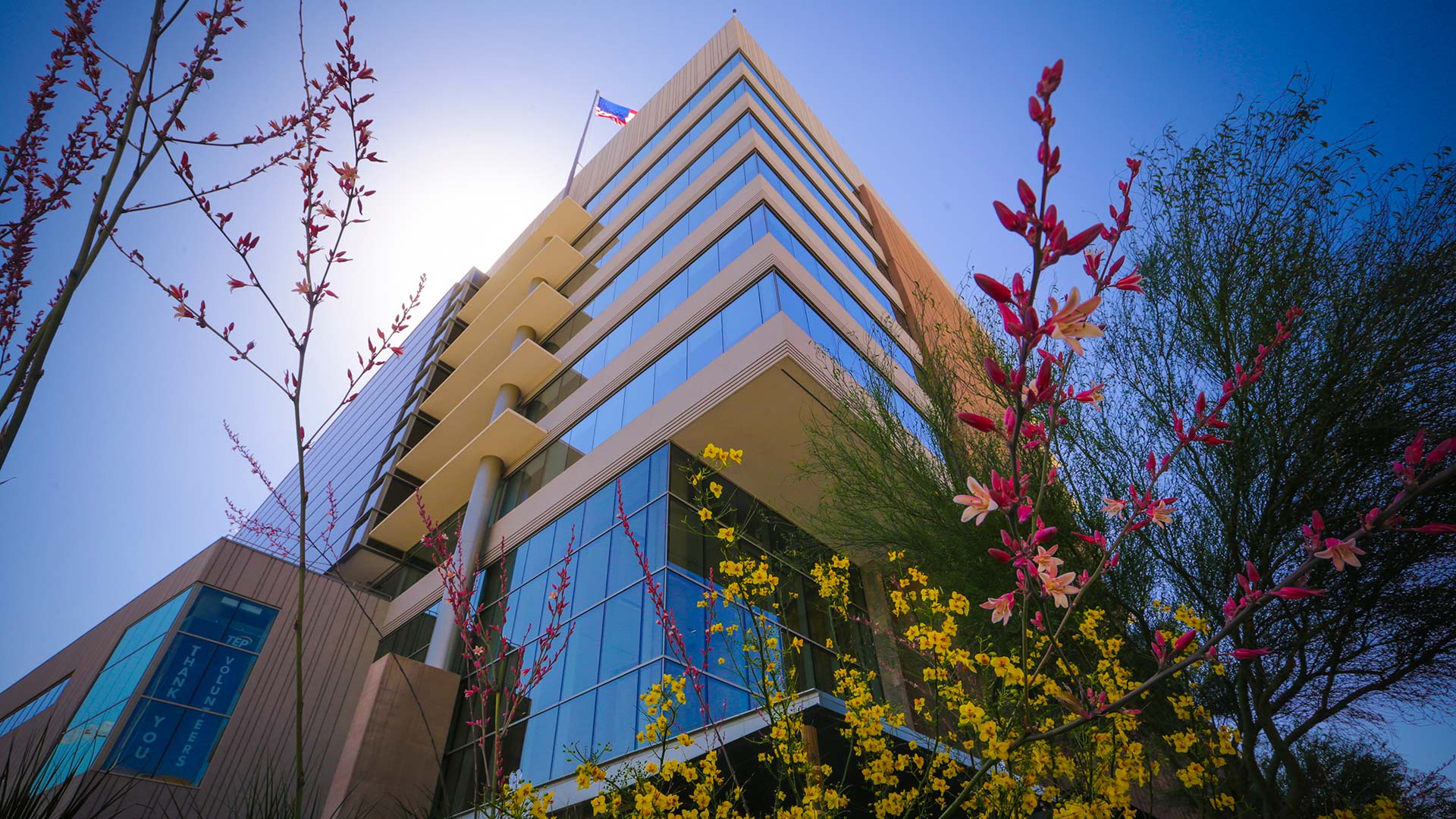 The TEP Building in downtown Tucson
Tucson Electric Power
Tucson Electric Power has signed a deal to buy the electricity produced by a gas-powered unit at the Gila River Power Station near Gila Bend.
The agreement includes an option to buy the unit within three years of the start of power generation.
A TEP spokesman said the power generated by the deal will allow the company to let deals with three coal-fire power plants expire, the first of which sunsets at the end of 2017 and the last of which ends in 2022.
"We have to replace that with some other reliable resources," said Joseph Barrios. "This new agreement gives us the option of obtaining a new resource at a low cost and replacing that coal-fire generation."
Barrios said the deal also allows the company the power production flexibility it needs as it increases its use of greener energy.
"As we add more renewables, we need other resources that can ramp up and ramp down as necessary to compliment those additional renewable resources," he said. "The facilities at Gila River fit the bill nicely. They're more flexible than some of the other resources that we have in our fleet, they're efficient and, of course, they run on natural gas."
Phoenix-based utility Salt River Project is in the process of buying the unit from its current owner. Once the sale is complete, Tucson Electric will begin buying power from SRP.