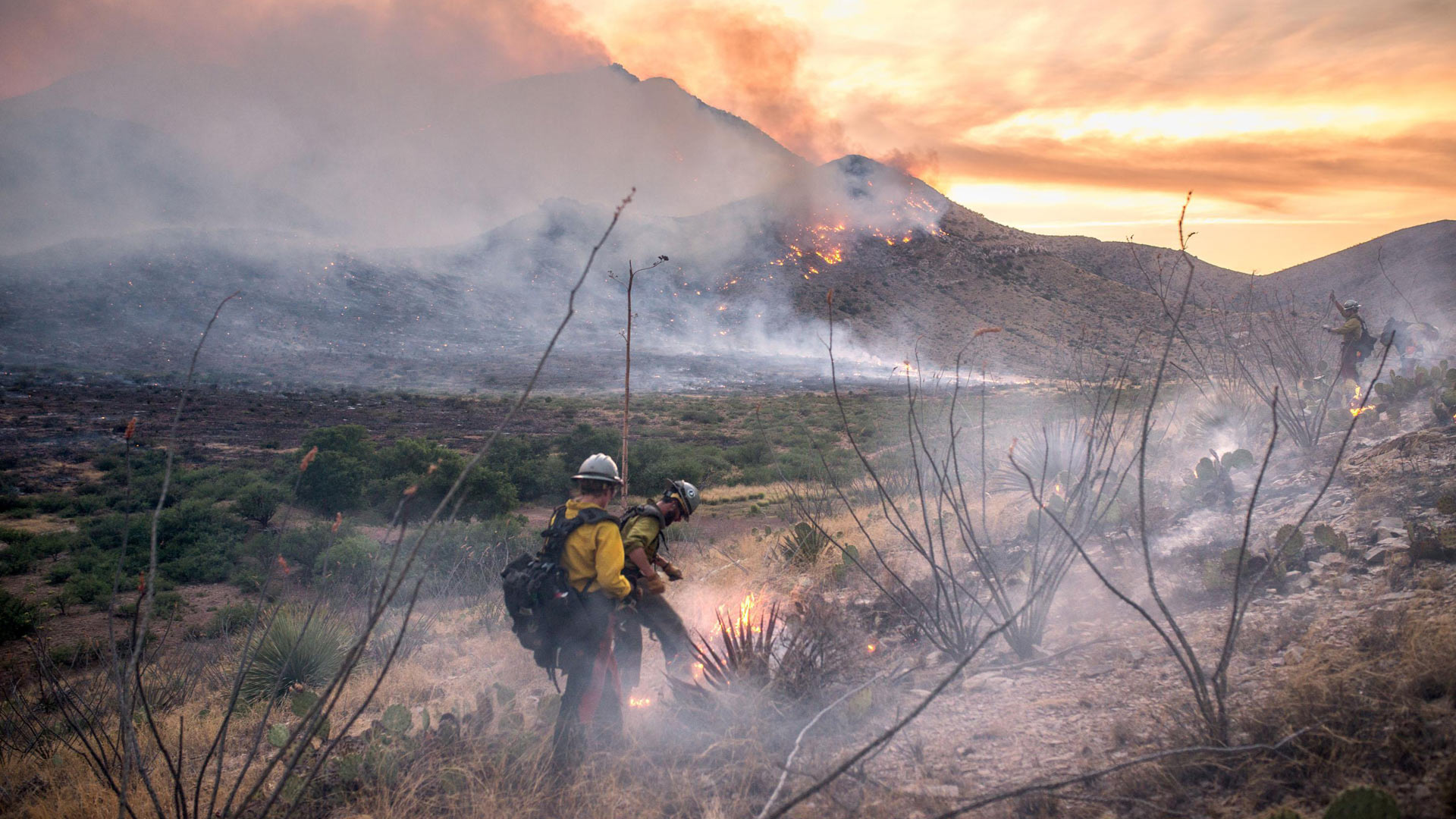 Firefighters battle the Lizard Fire on a smoky hillside, 2017.
Wyoming Hotshots via inciweb.nwcg.gov
A report from the Center for Western Priorities finds that Arizona is among the western states with the lowest percentage of public lands rated as being at "high risk" of burning in a wildfire.
The study also finds the danger is relatively evenly split between state-owned and federally owned land.
"Not everything is ready to burn, but there is fire risk across lands in Arizona," said the center's policy director, Greg Zimmerman. "A lot of the federal lands are in the northern part of the state or up at higher elevations, your ponderosa forests, which are more fire prone than the deserts."
Of the 12 states examined, Arizona had the fifth lowest percentages. Regional averages show 22 percent of state-owned and 21 percent of federally-owned public lands are considered high risk.
Zimmerman said Arizona benefits from a reduced fuel load in many of the state's deserts.
"That's not terribly surprising for folks who are familiar with the ecosystems in Arizona," he said. "You don't have these massive expanses of forested lands, and so you'd expect to see a lower frequency of lands at a higher risk of wildfires."
Zimmerman said the study also shows there is less difference than expected between federally-managed and state-managed lands in terms of fire risk.