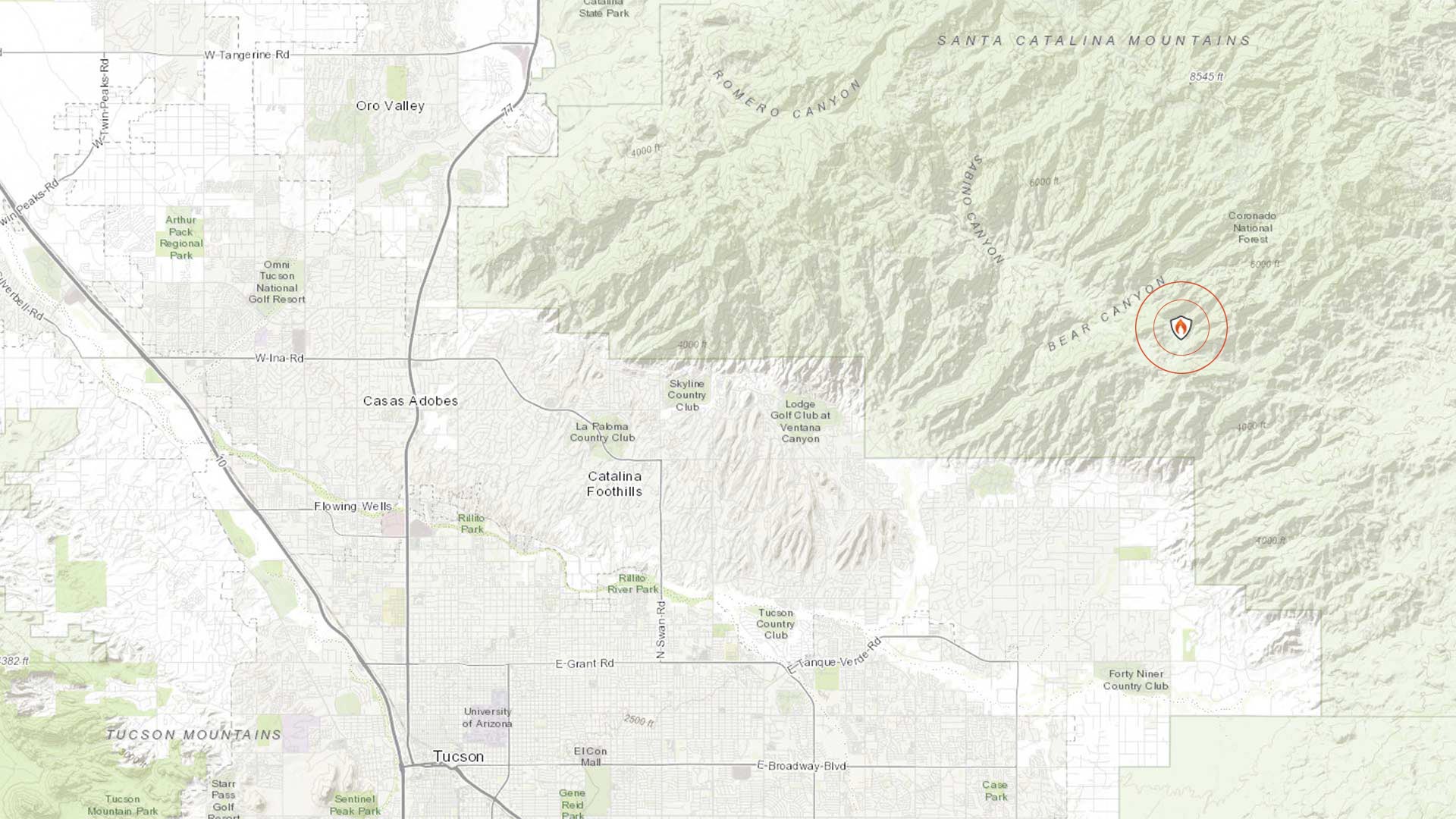 Location of the "Bug" fire, April 30, 2018.
via Inciweb
Crews from the Coronado National forest are attacking a fire that broke out on Mount Lemmon this afternoon.
Forest spokeswoman Heidi Schewel says the "Bug" Fire is just above the Gordon Hirabayashi Campground, on the east side of the Catalina Highway, and it's burned 10 acres of grass and brush so far. Three fire engines and a hotshot crew are on the scene, and more help has been requested.
The fire started one day before new fire restrictions were scheduled to go into effect. Campfires and smoking will be banned. The restrictions also apply to Saguaro National Park, Chiricahua National Monument and federally designated historic sites and national monuments.