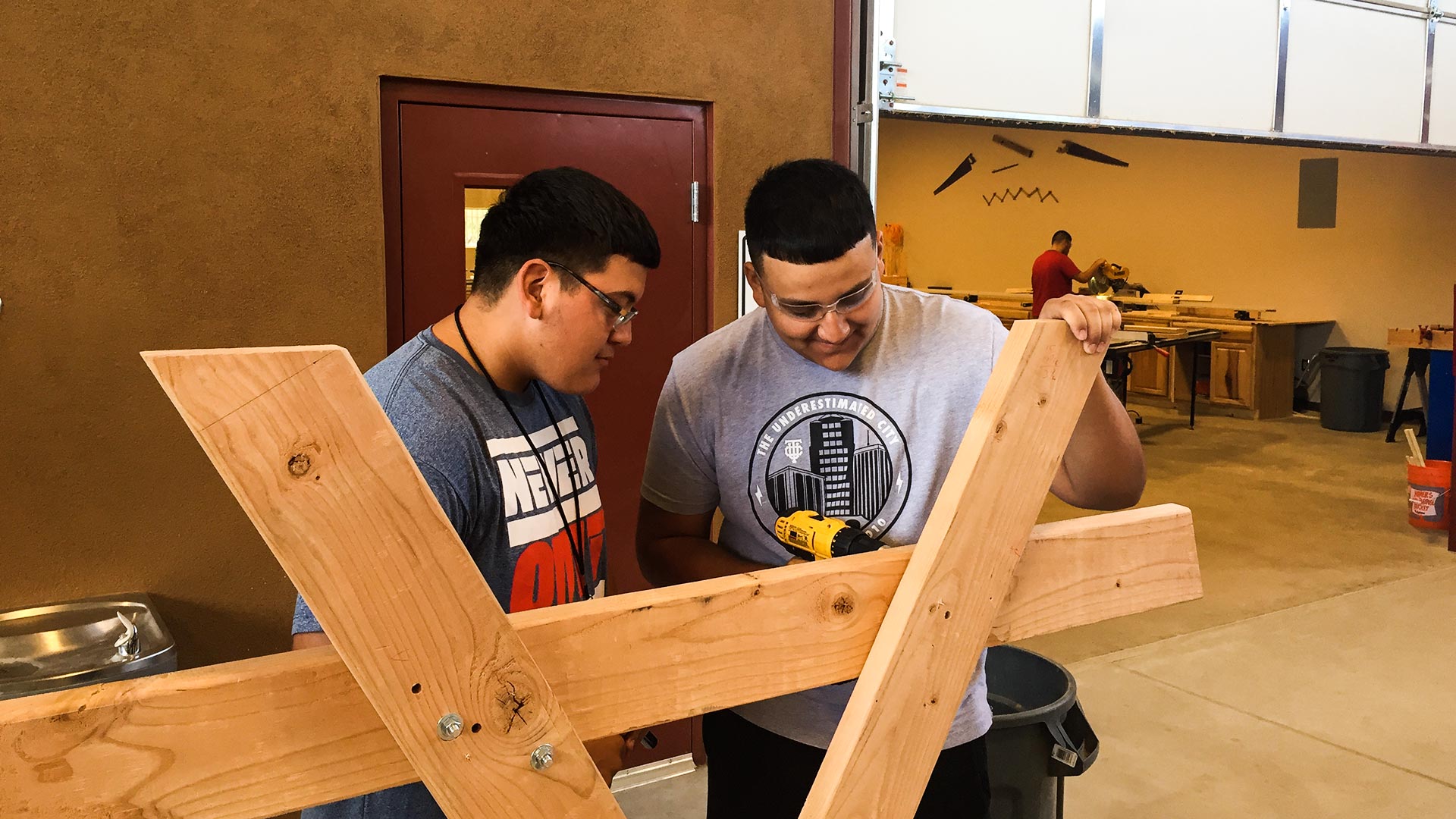 Students in Jim Luckow's class at Pima JTED Star Campus learn skills to be carpenters, masons, plumber and electricians.
Courtesy Jim Luckow
As news of the destruction in Texas from Hurricane Harvey arrived in Tucson, one teacher asked his students if they wanted to do something about it.
Jim Luckow, a teacher of 39 years, put the question to construction students at the Pima JTED Star Campus in Tucson. Soon, his students started adding their names to a list at the front of the class, he said, to spend their fall break making the trip to Texas to help in rebuilding efforts in Houston and surrounding areas.
"We learn construction, we have skill sets that we are trying to sharpen. And what a great opportunity to be able to demonstrate and show the skills we have. But more importantly, the bigger picture is what a great opportunity to share and help people you don't know," Luckow said.
The main skill sets the students focus on in the construction class could see them pursue careers as carpenters, masons, plumbers and electricians. Ten of these students will pile into a van to make the journey to Houston Oct. 8.
"They were a little unsure what they were signing up for, but I think they just bought into the idea of wanting to help," Luckow said.
The initial goals are to focus on debris removal, cleanup and perhaps repair work. Luckow says other tasks may arise, depending on the needs they encounter.
He said reminded the students that it's not going to be a "glamorous" trip, but they're on board.
"It'll be a life-changing moment for some of these kids, and for all of us."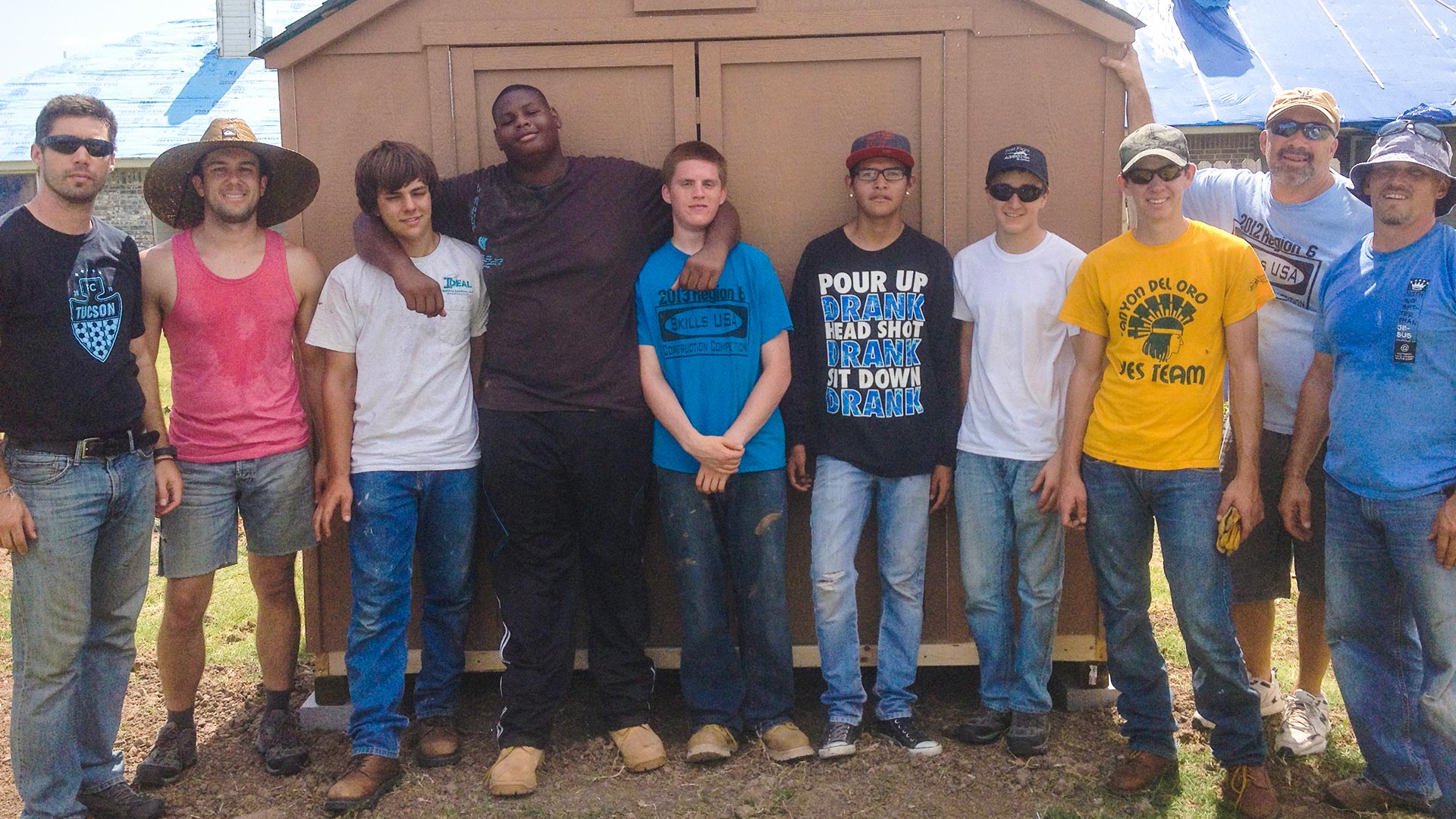 VIEW LARGER Teacher Jim Luckow and group of students helped in recovery efforts following a destructive tornado in Moore, Oklahoma, in 2013.

Courtesy Jim Luckow
Luckow has experience involving students in disaster relief. After a deadly tornado struck Moore, Oklahoma, in 2013, Luckow traveled with a group from another high school to help in recovery efforts there.
While the group is composed of students in the JTED Star Campus construction class in the Sunnyside School District, the trip is independent, because the district would need two months of notice to travel across state lines, Luckow said. Instead, it's an unaffiliated volunteer trip, and they're raising money online and teaming up with Tucson's Hope Community Church.
"It's truly inspiring for me as a teacher to have as many students that were interested and wanted to go who'd be willing to give up their fall break and help people they don't even know."
Apart from helping in the recovery efforts, Luckow sees the trip through the lens of an educator.
"This trip is just a moment in time in their lives. The bigger picture is I want to be able to help my students out in their careers."
Visit the group's GoFundMe page here. The money will be used to cover travel, food and other expenses, like gift cards for those affected by the destruction, Luckow said.