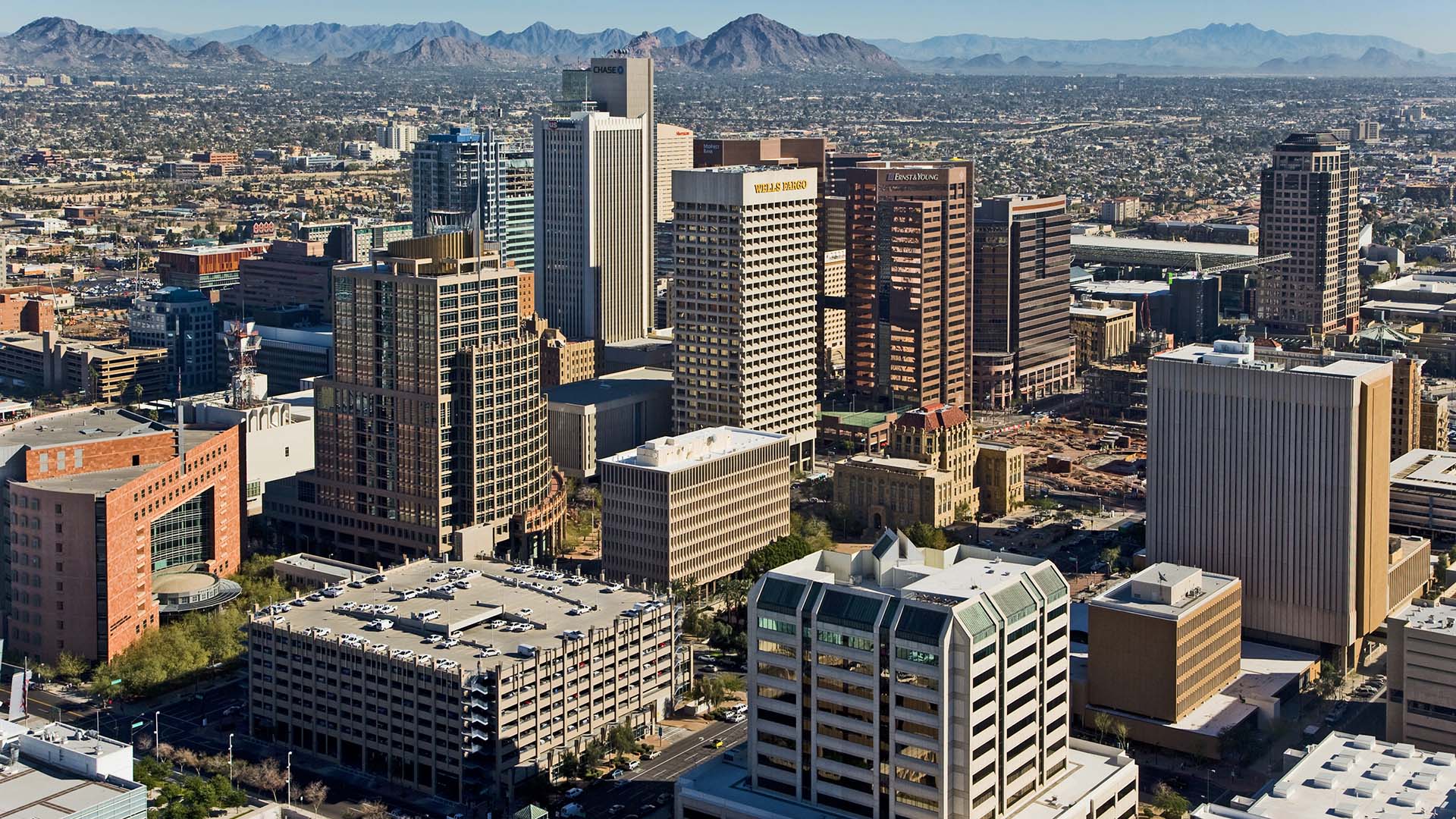 An aerial view of downtown Phoenix.
PHOENIX — If you're in the market for a used car or truck in the Phoenix area, be prepared to pay more.
The Better Business Bureau of Southern Arizona is warning used car buyers to look out for flood-damaged vehicles. It says the combination of this summer's monsoon and the impact of hurricanes Harvey and Irma are putting more damaged cars on the market. The weather is also affecting the price of automobiles.
"You're easily going to see, on a wholesale level, a $1,500 to $2,000 rise in, say, a $10,000 to $15,000 vehicle," said Perry Ruth, owner of Easy Street Auto Sales in Sun City.
Hurricane Harvey's impact on Houston has increased the number of Texas auto dealers participating in dealer sales in Phoenix.
"Last Thursday at the dealer sale here in Phoenix, there was 165 Texas dealers that showed up here buying cars," said Ruth. "Normally there are half a dozen. There's 87,000 vehicles in Houston alone that got flooded out. Texas is a big market on their own and there's car lots that got flooded too, so they have to start from zero."
As a small-business person, Ruth said he isn't worried about getting inventory for his lot, because he has a pretty good supply on hand, and with only one mouth to feed — his own — he can ride it out.
This story originally aired on KJZZ.