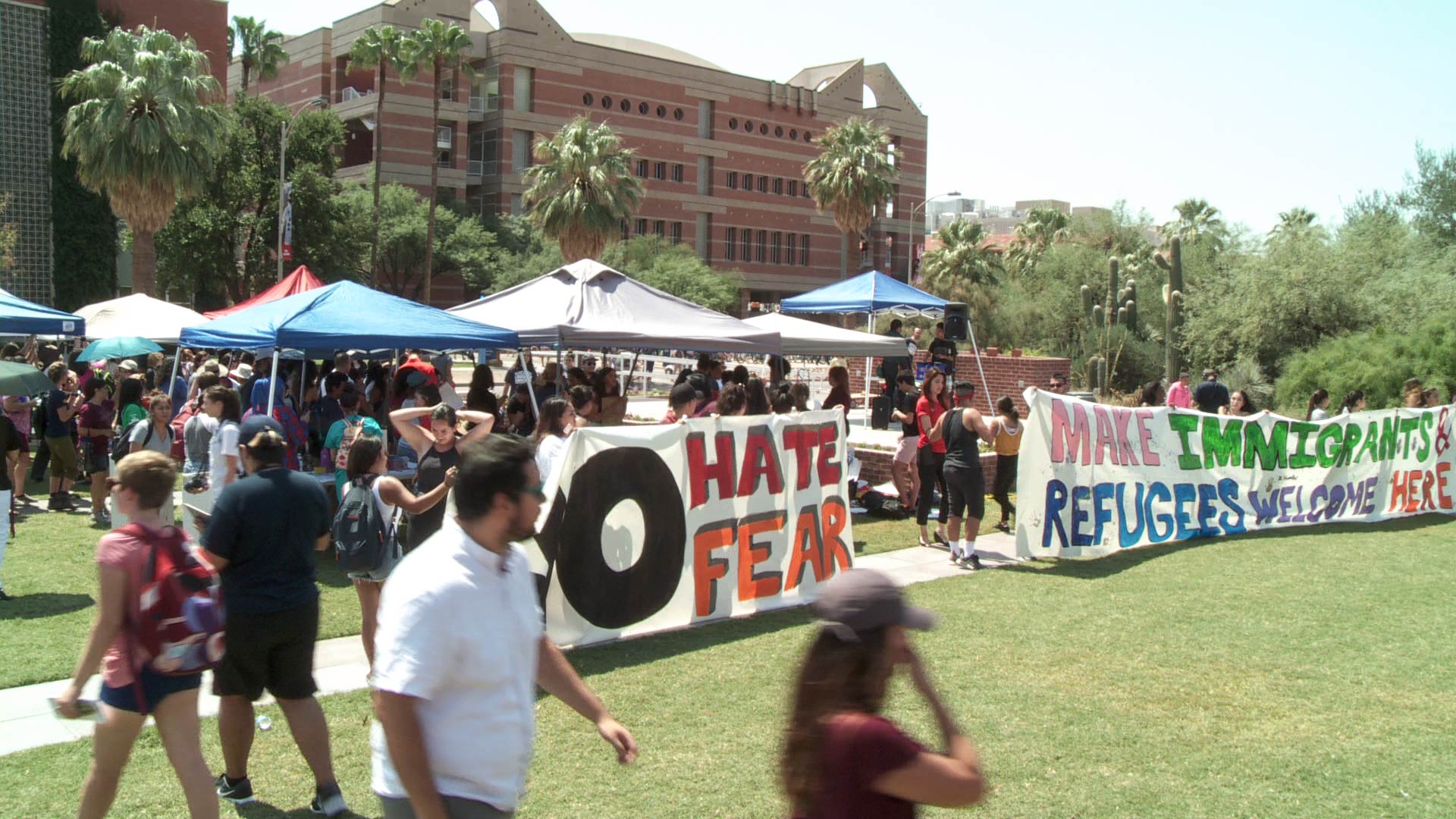 Students on the University of Arizona campus protest President Trump's announcement in September 2017 that the DACA program would be phased out.
AZPM Staff
Many of the Arizona residents who were protected from deportation by the deferred action program now say they are worried about their futures.
They say they feel like they need to look over their shoulders all the time, after President Donald Trump announced Tuesday he would end the program in six months.
A local immigration lawyer said it is not necessary for them to have increased fear.
"What it doesn't mean is that Immigration (and Customs Enforcement) is going to target people who have DACA simply because they've got that information," said Lynn Marcus, the co-director of the Immigration Law Clinic at the University of Arizona.
Marcus said DACA recipients whose status is running out have until Oct. 5 to reapply.
That deadline could change if Congress passes legislation dealing with the issue before that time.