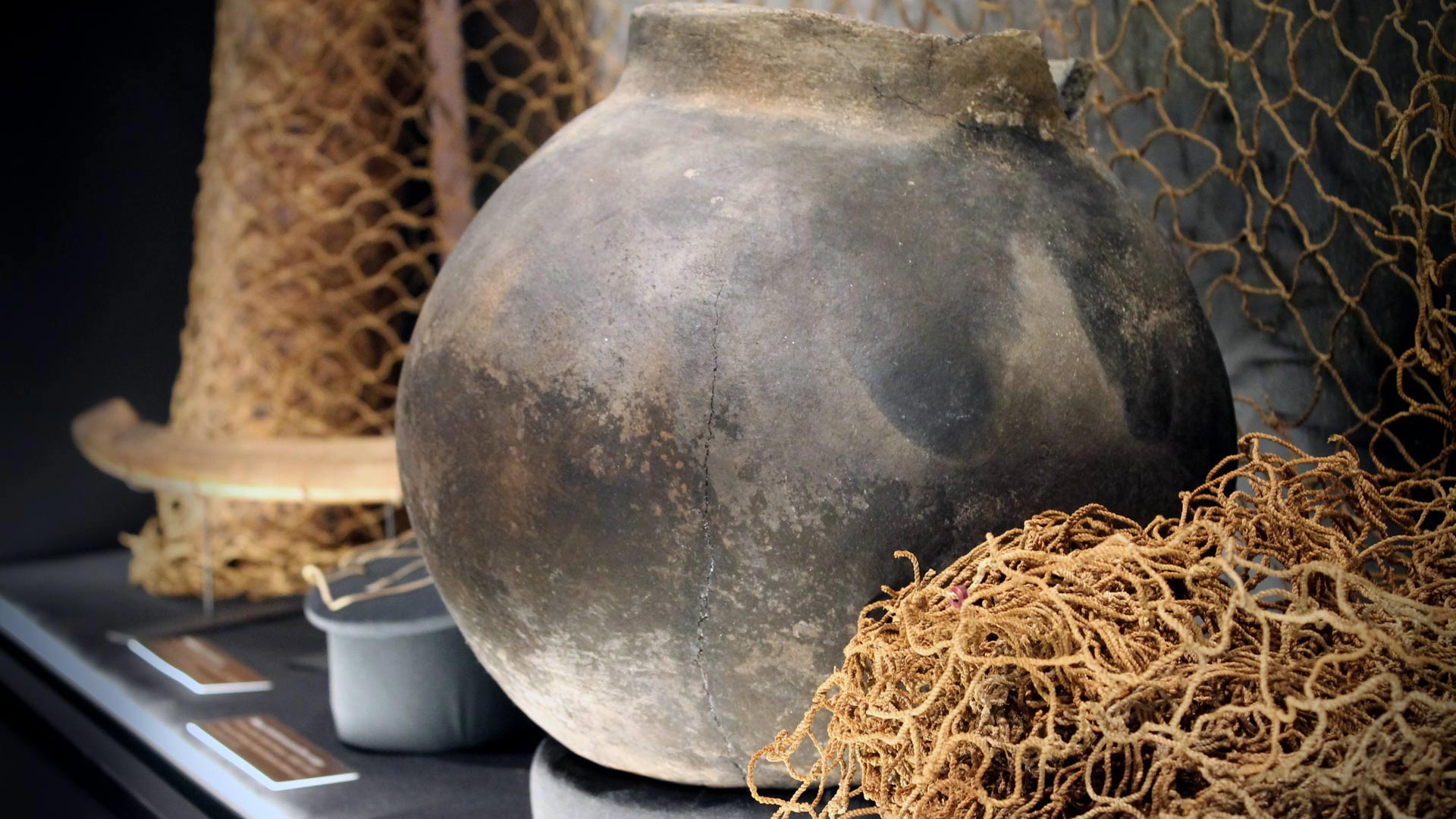 An exhibit at the Arizona State Museum.
AZPM Staff
University of Arizona researchers are leading a team that will help investigators unearth information about life in the Southwest hundreds of years ago with the Cyber-Southwest project.
The center of the project is a new online data delivery system that will pull together information that people have been collecting for decades. It focuses specifically on pre-Hispanic archaeological history from Arizona, Utah, New Mexico and Colorado, from 800 AD to the 1500s.

UA anthropologist Barbara Mills said people who explore the website can use the data to learn new things.
"It's more than a database. We're going to use tools for analysis. There will be ways online to explore the data, to be able to analyze the data, to be able to use different parts of the data, in new ways," Mills said.
Organizing the data can help researchers understand the issues facing ancient societies in the Southwest and match them up to present-day problems, Mills said.
"How does inequality emerge in small scale societies? How does that apply to things like resilience to climate change?"
Another question posed by researchers, she said, is why some ancient Southwest populations stayed in one place, while others migrated and moved in with other societies.
The new online database can help investigators studying how villagers handled issues like immigration and overpopulation, Mills said.
Mills notes hundreds of datasets exist with information on millions of objects uncovered in archaeological digs and other exploration, but they are set up independently.
The project is being funded by a $1.7 million grant from the National Science Foundation.