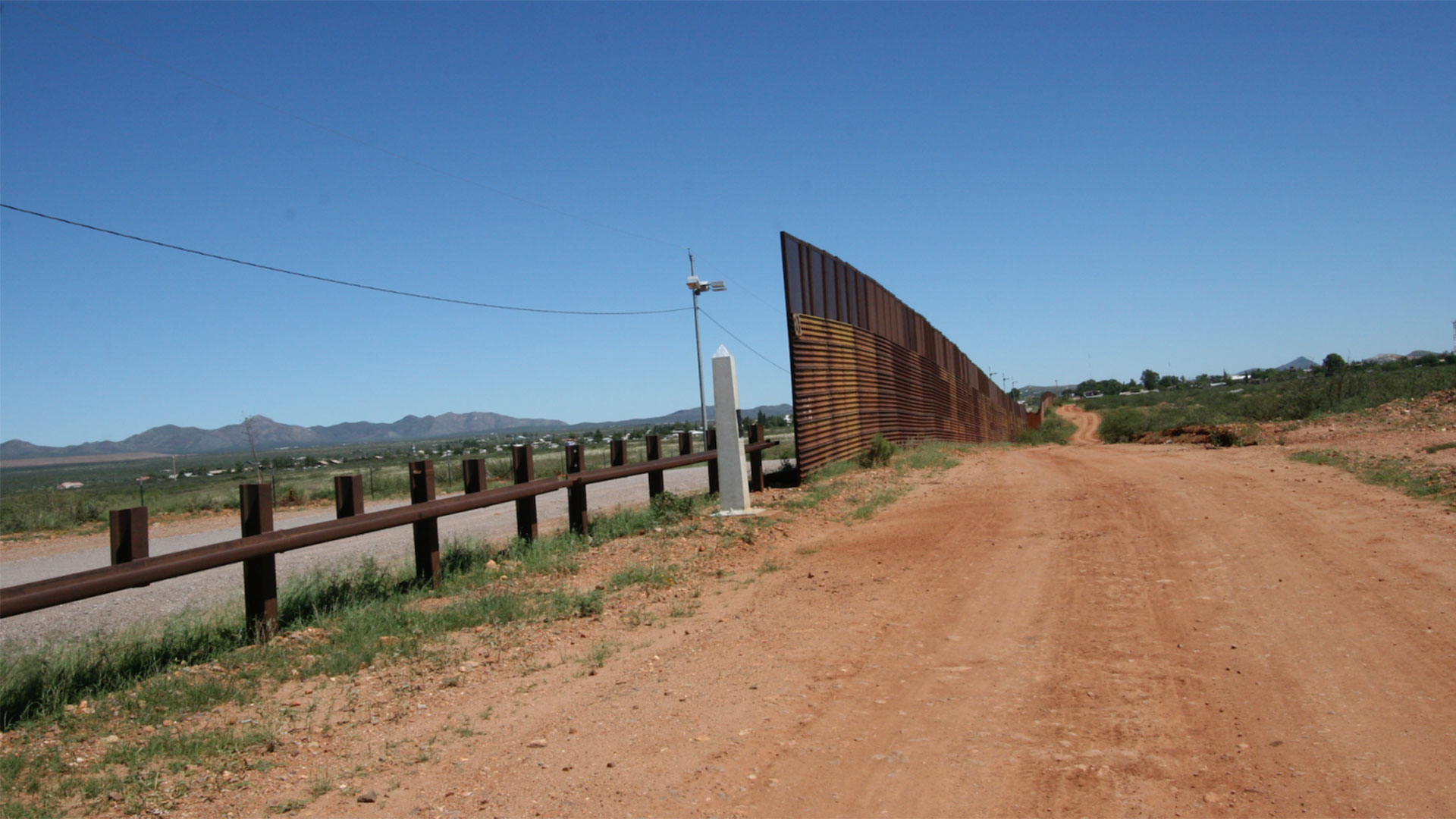 The old border wall made of military landing platform that stood for years dividing Naco, Arizona, and Naco, Sonora.
Michel Marizco, Fronteras Desk
The defense budget approved by the U.S. House of Representatives Thursday includes $1.6 billion to begin constructing a border wall.
Democrats are angry the money was added to the defense budget without a hearing. They also are asking why taxpayers are footing the bill when President Trump promised to make Mexico pay for the wall.
"Not only is President Trump's border wall expensive and unnecessary, members of this body who care deeply about our national defense should not be forced into voting for this ridiculous proposal and voting to fund our military," said U.S. Rep. Ruben Gallego, a Phoenix Democrat and former marine.
U.S. Rep. Andy Biggs, a Republican of Mesa, said a wall is needed because cross-border smuggling is not a problem confined just to border communities.
"The No. 1 drug and human smuggling corridor in the United States of America is through the Tucson Sector," he said. "That is right through the heart of the Arizona-Mexican border. It impacts, literally, 75-80 miles into the border."
The budget pays for two new sections of wall and fencing in Texas and repairs to the wall in San Diego.
Border Patrol officials say they do not know where all of the wall will be built because the situation is always changing.
"As we put impedance and denial on the border and other systems to back that up it may have a trend of different things that will happen as a result," said Scott Luck, acting deputy chief of the Border Patrol to a congressional committee on Tuesday.
Earlier this year, the Border Patrol replaced about seven miles of fencing near Naco.