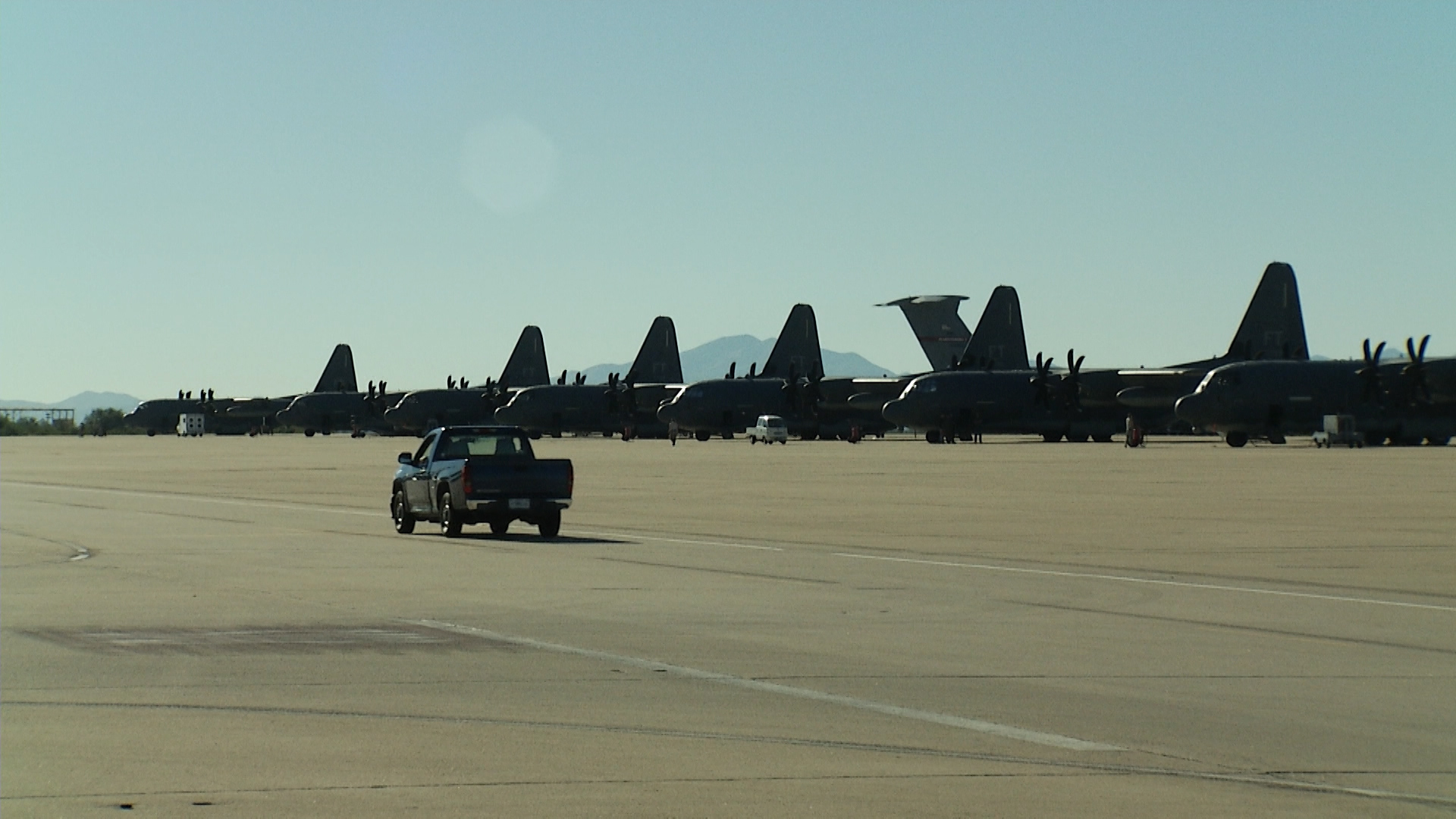 Cargo planes at Tucson's Davis-Monthan Air Force Base.
AZPM Staff
A deal reached by Congress and approved by President Donald Trump that sets the federal budget for this year and next could help boost Tucson's growing economy.
The deal includes a boost in defense spending by more than $100 billion each year, negating caps put in place by the 2011 federal budget sequester.
University of Arizona economist George Hammond said that could be good news for Tucson's financial well-being.
"An increase in federal spending, particularly federal spending that winds up here in Tucson can have a significant impact on our growth and we saw the downside of that during the 2011-2015 period with the imposition of the sequester," he said.
Hammond thinks the sequester has held back economic growth in Tucson for years, and its end will most likely benefit the local economy.
Just how much, Hammond said, is difficult to judge just how much impact this could have on Tucson's economy.
"The devil is in the details on this, but if there is an increase in defense spending and some of that increase winds up in Tucson, that would boost Tucson's economic growth over and above the latest predictions," he said.
The Eller Economic and Business Research Center, which Hammond heads, sees growth in Tucson's economy through 2020. This announcement, he says, could strengthen that growth.
Congress and the president approved a budget deal last Friday. They now must write and pass a bill that finalizes the two-year spending by March 23rd in order to avoid another partial government shutdown.