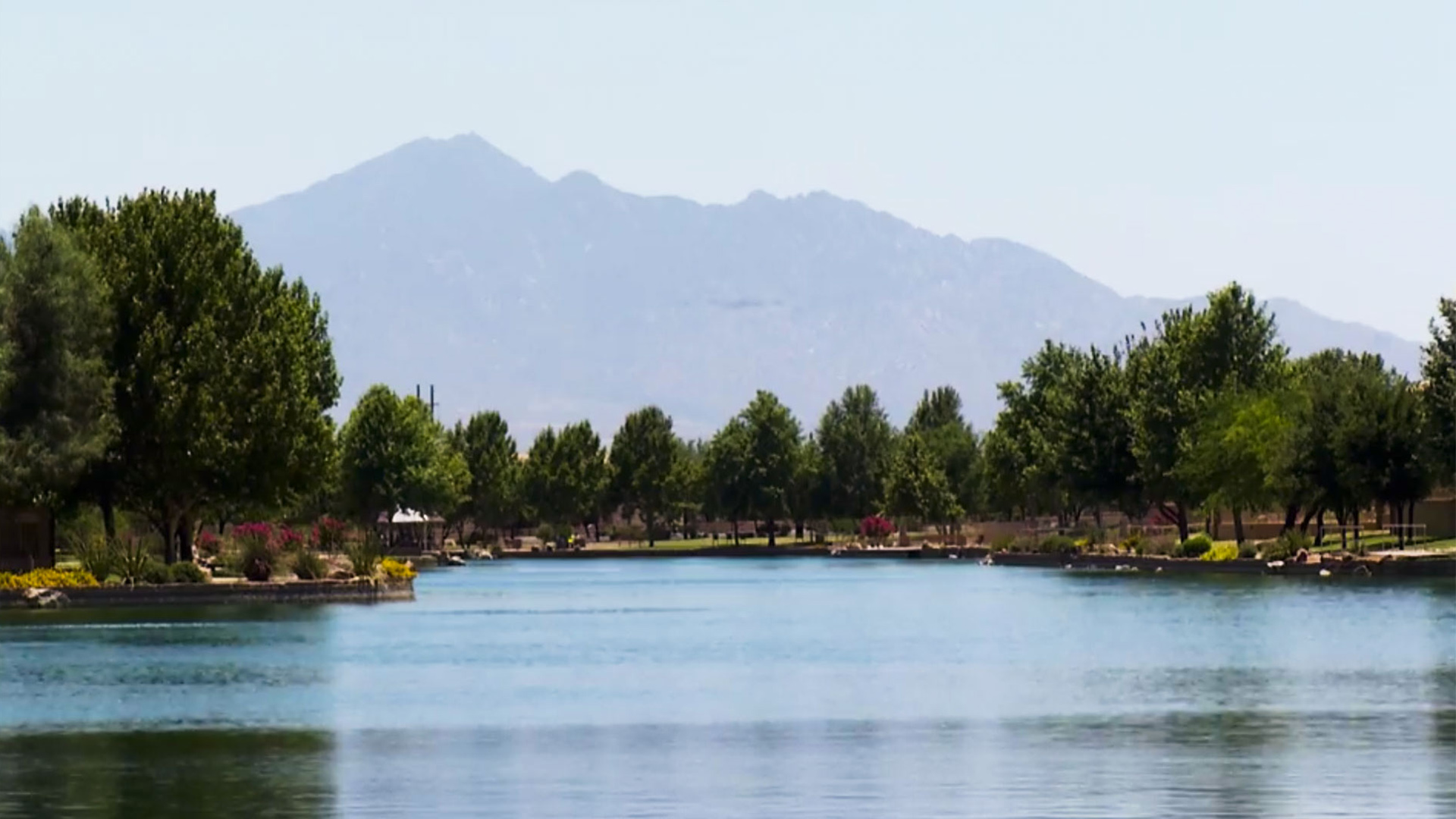 A view of the Santa Rita Mountains from Rancho Sahuarita.
AZPM
Sahuarita will get a $3 million grant from the U.S. Department of Commerce to create a new business hub: the Sahuarita Advanced Manufacturing and Technology Center.
It will be the first dedicated high-tech business center in the town, and has been a goal for more than 15 months of work with the federal government, said Victor Gonzales, the town's economic development manager.
The center will be 32,000 square feet and will initially house two companies already based in Sahuarita. Hydronalix and Control Vision will be the first tenants, but the town hopes more will come.
"We're hoping, with the development of this first project, that we will see other spinoff activity or interests by the private sector to develop manufacturing space or technology space on this greater site," Gonzales said.
Both companies are doing technology research, design, engineering and production. They're growing, and Gonzales said the town didn't want them to outgrow it.
"Long term, as a community, we want to develop this type of industry, where we move beyond a bedroom community and develop employment centers like this project, and be able to not only retain but attract companies that are similar to Hydronalix and Control Vision," he said.
The site will be built on vacant land the town owns at La Canada and Sahuarita Road, Gonzales said. The town hopes it will help diversify the economic base, which is dependent on mining and agriculture.