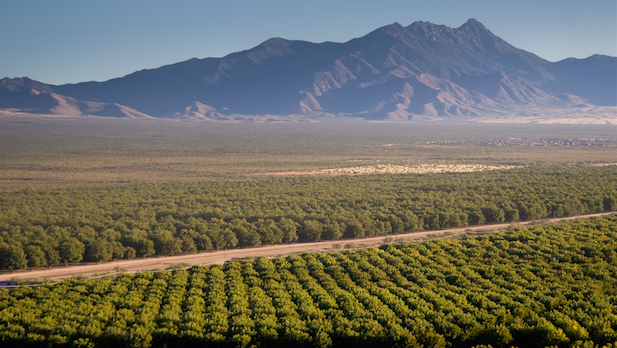 Farmers Investment Co. pecan orchards at Sahuarita, south of Tucson

Courtesy FICO website
Listen:
The 7,000 acres owned Farmers Investment Company (FICO) in Sahuarita is home to pecan orchards.
But that will change in 40-50 years, thanks to a plan to develop that land.
The Sahuarita Town Council approved the future plan on Monday.
The plan sets aside open space along 12 miles of Santa Cruz Riverbanks, designates 2,949 acres for residential development, and allows space for business and public use.
"Either you can plan for the future, or the future will plan for you,"said FICO Vice President and General Counsel Nan Stockholm-Walden. "That growth will come regardless."
The Walden family, which established the farm in the 1940s, hope the plan will help Sahuarita grow wisely in the future.
"It's these kinds of opportunities that you have when you do long-term land use planning over a large area with a single owner," Stockholm-Walden said.
The land designated for public space will be donated to the town of Sahuarita by FICO.
The plan is still many years off.
Stockholm-Walden said the company has no short-term plans to start work on the development, given the current strength of the pecan market.