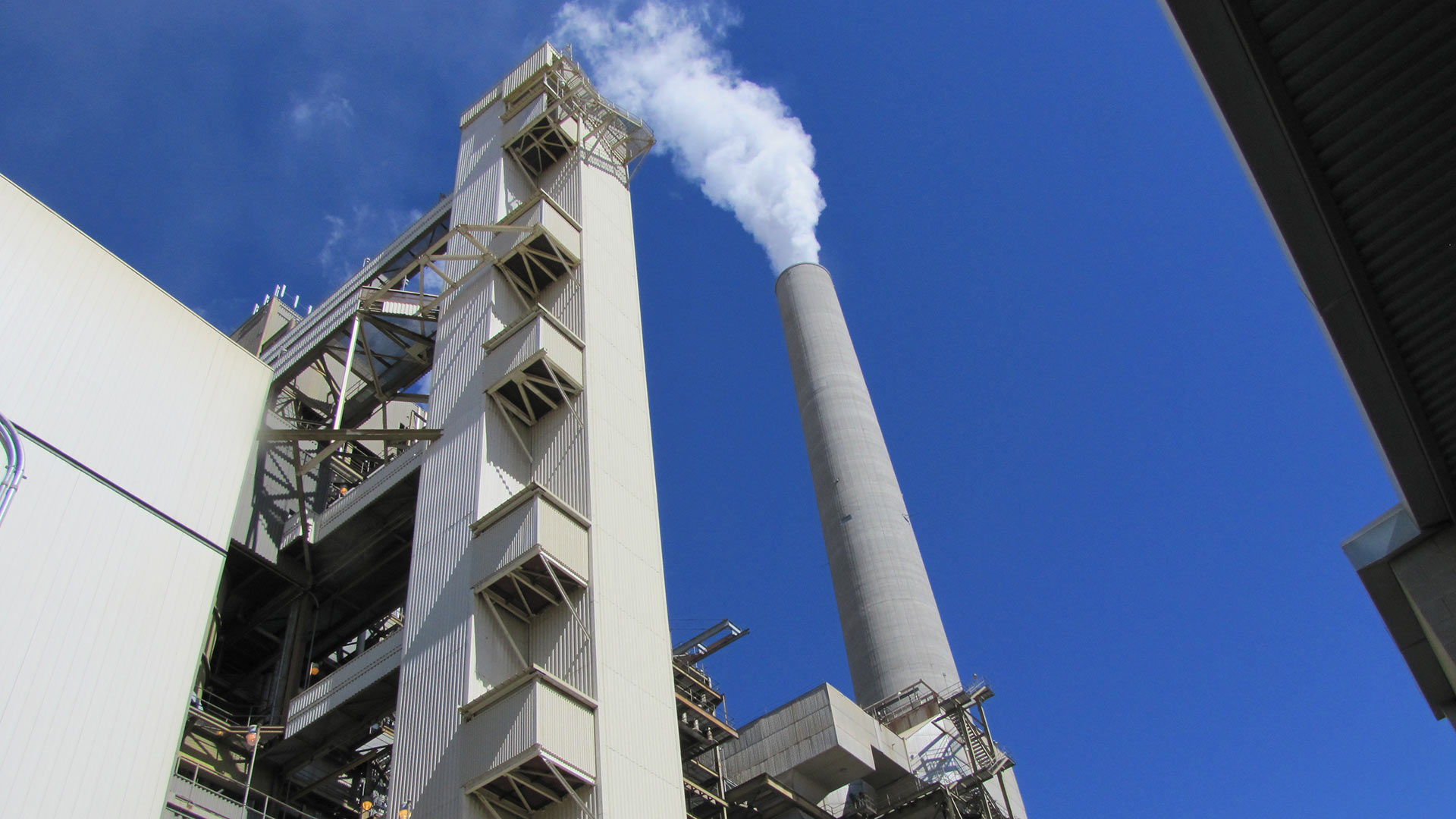 One of the Navajo Generating Station's three 750-megawatt generators. (PHOTO: Laurel Morales, Fronteras Desk)
LISTEN
The Navajo Nation Council voted Monday to keep the coal-burning Navajo Generating Station open until 2019, then work with its owner to shut it down.
The legislation buys the tribe more time to find new sources of revenue and jobs, and the tribal president said he plans to turn his attention to solar and wind energy.
With the Monday vote, Salt River Project, the plant owner, agreed to turn over some water rights to the Navajo Nation and pay the tribe $167 million to lease the land for the time needed to operate and shut down the plant in the next three to five years.
Navajo President Russell Begaye said Salt River Project will maintain the electrical transmission lines for 10 years, and Begaye said he envisions solar and wind farms replacing coal energy.
"We're excited about the fact we have 500 megawatts of electricity that we can utilize in our transition into renewable energy," he said.
With the plant closure the tribe will lose $30 million a year in power plant revenue and 700 jobs.
Salt River Project chose to shut the plan at Page north of the Grns Canyon earlier than anticipated because natural gas is cheaper than coal.