The Navajo Nation has allocated $3 million to build homes in a portion of the reservation frozen in a state of poverty.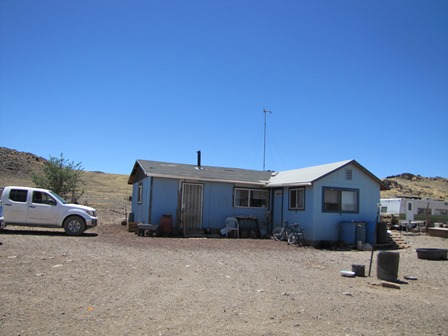 VIEW LARGER Carol and Charlie Colorado's home in former Bennett Freeze area.

Laurel Morales, Fronteras Desk
In 1966 Bureau of Indian Affairs Commissioner Robert Bennett outlawed construction of any kind on a million and a half acres in northern Arizona. This was his solution to a land dispute between the Navajo and the Hopi. Former President Obama lifted the freeze in 2009.
But it's still taking a long time to provide decent housing for the 8,000 people who still live there. The funding earmarked for the former Bennett Freeze area has been tied up in tribal policy red tape.
The Navajo Housing Authority plans to build 36 homes, renovate 45 homes and process 54 homesite leases.