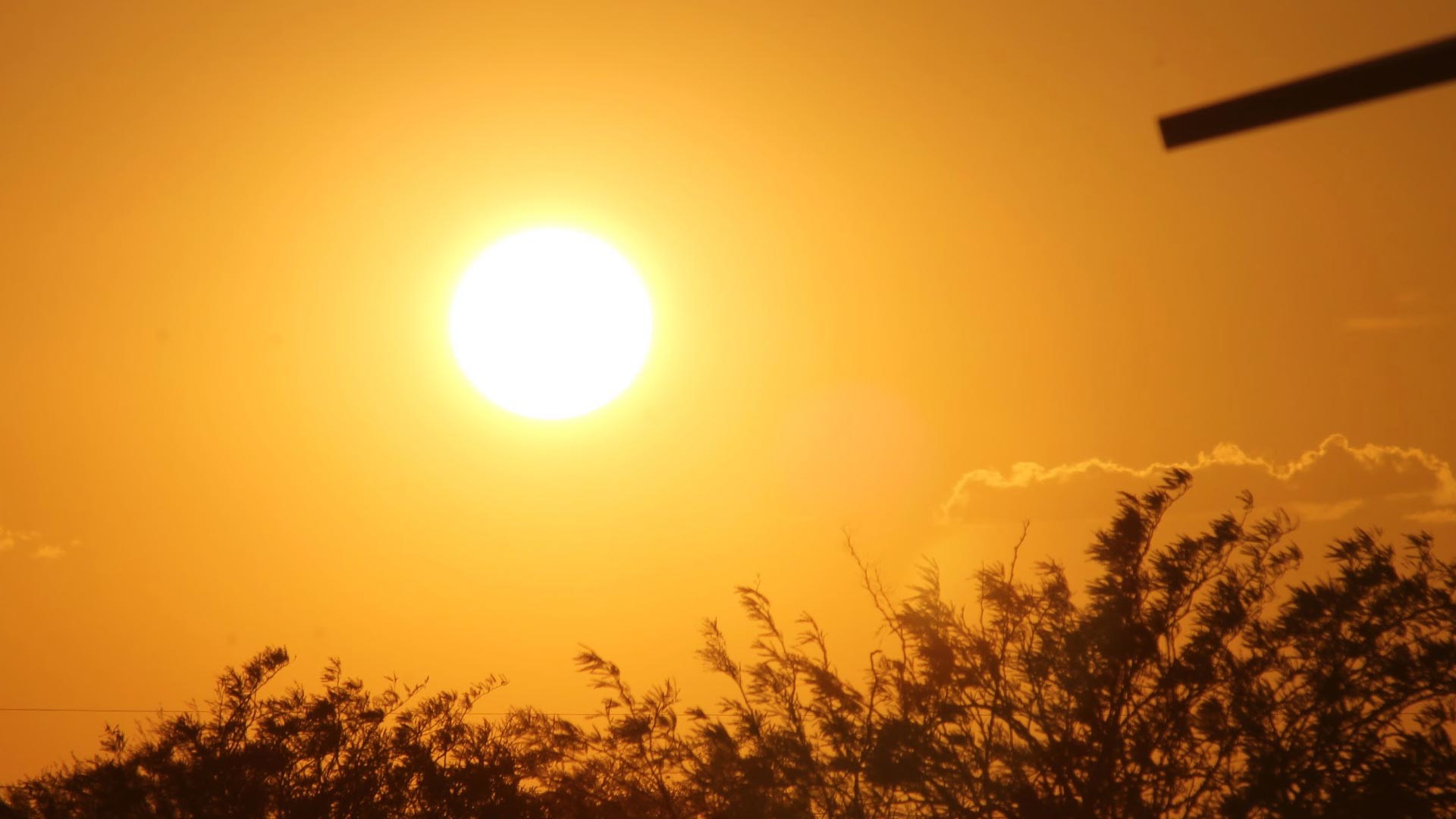 The bright sun sets behind some trees near Soleng Tom Elementary School on Tucson's east side.
AZPM Staff
Tucson's record-breaking heat wave may be on its way out thanks to an inbound storm system.
Cooler temperatures could reach the area starting Sunday, and temperatures could drop back to normal for this time of year next week.
"The reason is that we're looking at some increasing moisture," said National Weather Service meteorologist Gary Zell. "We have moisture coming in [Sunday], so it's kind of a race between the moisture and the heat."
Tucson tied a daily record of 115 on Monday, and broke daily records on Tuesday and Wednesday with temperatures of 116 and 115, respectively.
That marked the first time Tucson had hit 115 or higher for three straight days, and tied records for the second and fourth hottest days on record.
While the storm is welcome relief for many, it is not the first monsoon of the season.
Zell said the storm does not follow many of the typical monsoonal patterns, though it could be a sign that the summer rainy season is near.