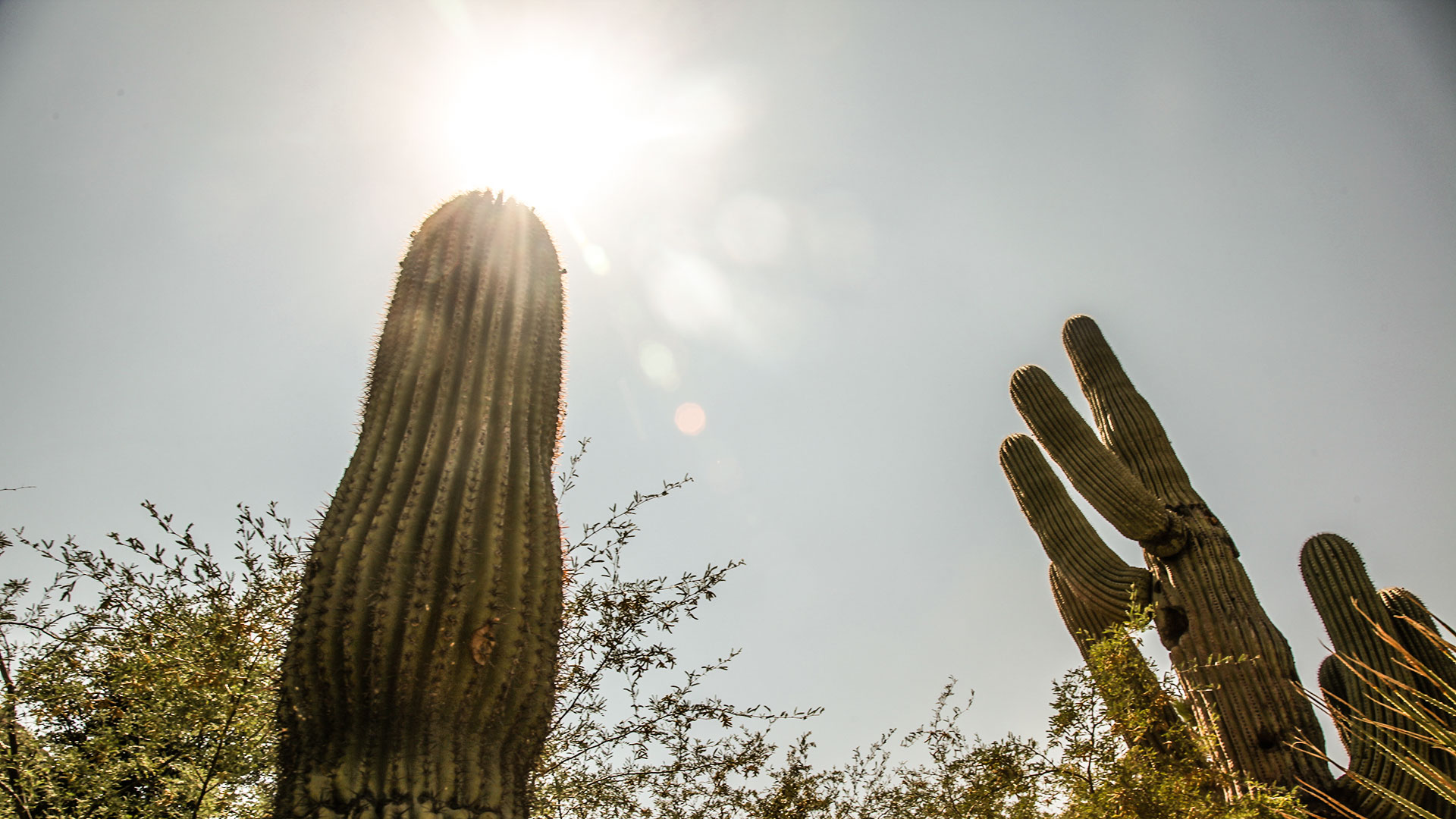 The highest temperature ever recorded in Tucson was 117 degrees, in 1990.
Nick O'Gara, AZPM
Tucson broke yet another daily heat record Wednesday, marking the longest consecutive stretch of days with temperatures 115 degrees or above on record.
The National Weather Station recorded 115 degrees around 3 p.m. on Wednesday at the Tucson International Airport. The previous maximum temperature for June 21 was 112 degrees, set in 1990.
In the midst of a projected weeklong heat wave, Wednesday marked the third straight day that the city has either tied or broken the high temperature for a given date. It was also the first time in recorded history that temperatures hit 115 or higher for three consecutive days.
115° was the high in Tucson today. This is now the longest streak of 115° days on record. #azwx pic.twitter.com/vjzHOcrCgx

— NWS Tucson (@NWSTucson) June 21, 2017
An excessive heat warning has been issued through Sunday evening, and the temperatures have some businesses and groups reacting with closures. The Reid Park Zoo said it would close early throughout the week to focus on caring for the animals, and the Tucson Unified School District announced it would be cancelling summer school at some locations that lost power or air conditioning capability.
Agencies continue to push for safety precautions. Capt. Andy Skaggs of the Tucson Fire Department said firefighters are working hard to inform people about how to minimize the effects of the heat. And as the temperature rises, so does the number of calls from residents who need help, he said.   "We've been averaging a minimum of 15 calls a day for heat-related emergencies"
Those calls generally don't involve a trip in an ambulance, he added, and often consist of fire department personnel administering liquids and helping a person cool down.
In one example, he said, "someone was waiting [at] a drive through … and their car broke down. And just sitting there for a couple minutes in their car, they became exhausted from the heat and needed some help."
Brian Francis, senior forecaster at National Weather Service Tucson, said scattered showers would end Wednesday evening, and dry conditions will continue Thursday to Saturday. Starting Sunday, some moisture should return.
The excessive heat warning means temperatures will likely be around 110 degrees daily through Sunday, Francis said. Normal seasonal averages are expected to return in the middle of next week.