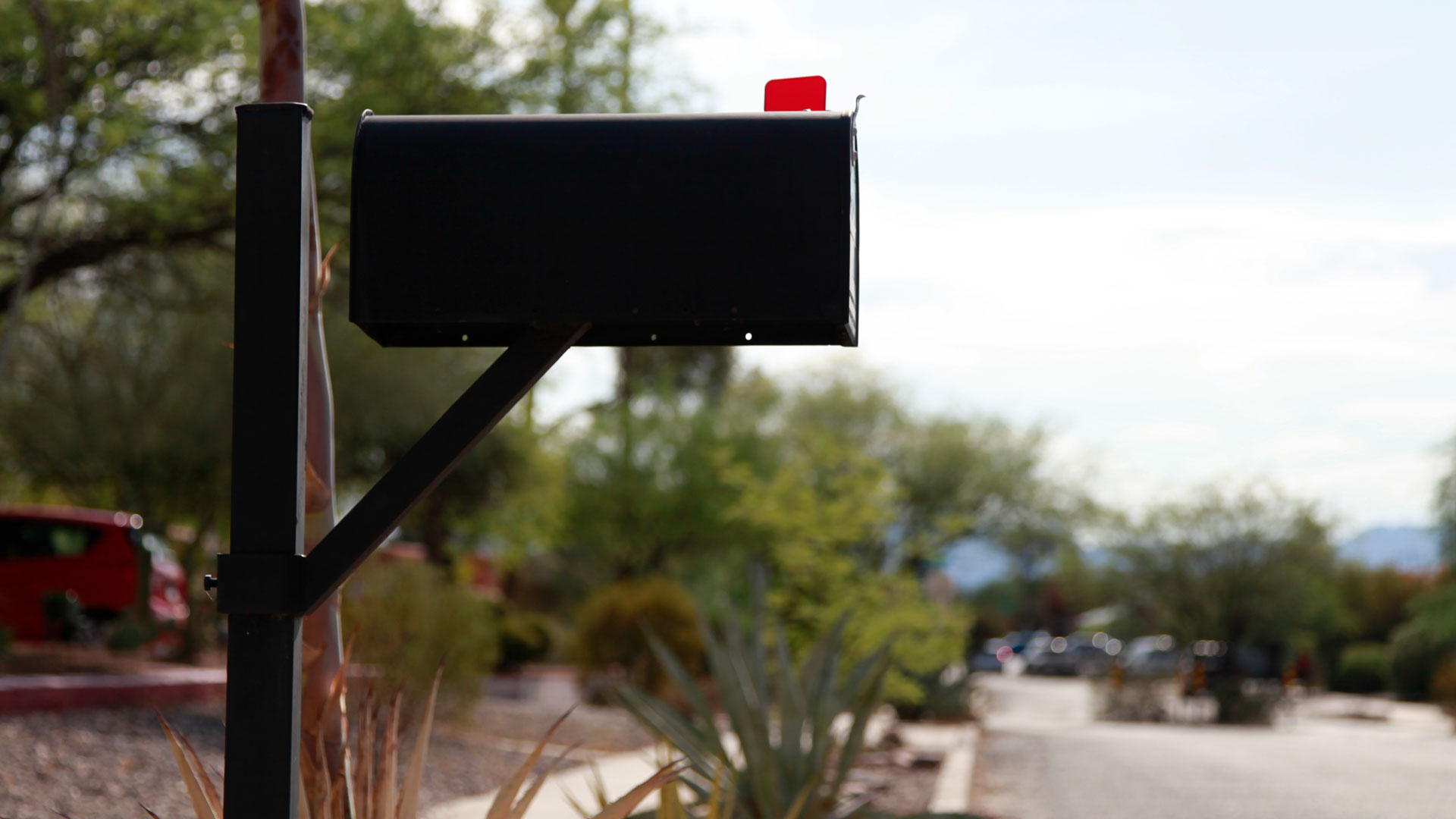 Someone is stealing mail from curbside mailboxes in Cochise County and inspectors are investigating. (PHOTO: Alexa Jaramillo, AZPM)
The Cochise County Sheriff's Department and the United States Postal Service are trying to figure who is stealing from mailboxes in the community.
In the past few weeks, a person or people have taken mail from areas along Highway 181 in Sunizona, Dragoon Road near Benson and other locations.
Even though stealing mail is a federal crime, some people take a chance in an effort to get valuable items such as checks, which can be cashed or manipulated for deposit, according to investigators.
Dan Grossenbach is an inspector with the Postal Inspection Service in Tucson, and he is looking into the incidents in Cochise County.
They have occurred in mostly rural, isolated areas.
"Thieves will capitalize on vulnerable areas where they're off the main road or not well lit, which happens to be a lot of us here in Southern Arizona," Grossenbach said.
Investigators have recovered some of the mail, which contains addresses from Cochise, Willcox and Pearce.
"If anyone sees something suspicious near a mailbox or sees someone stealing mail, they should call the police immediately and then report it to the U.S. Postal Inspection Service at 1-877-876-2455," said Grossenbach.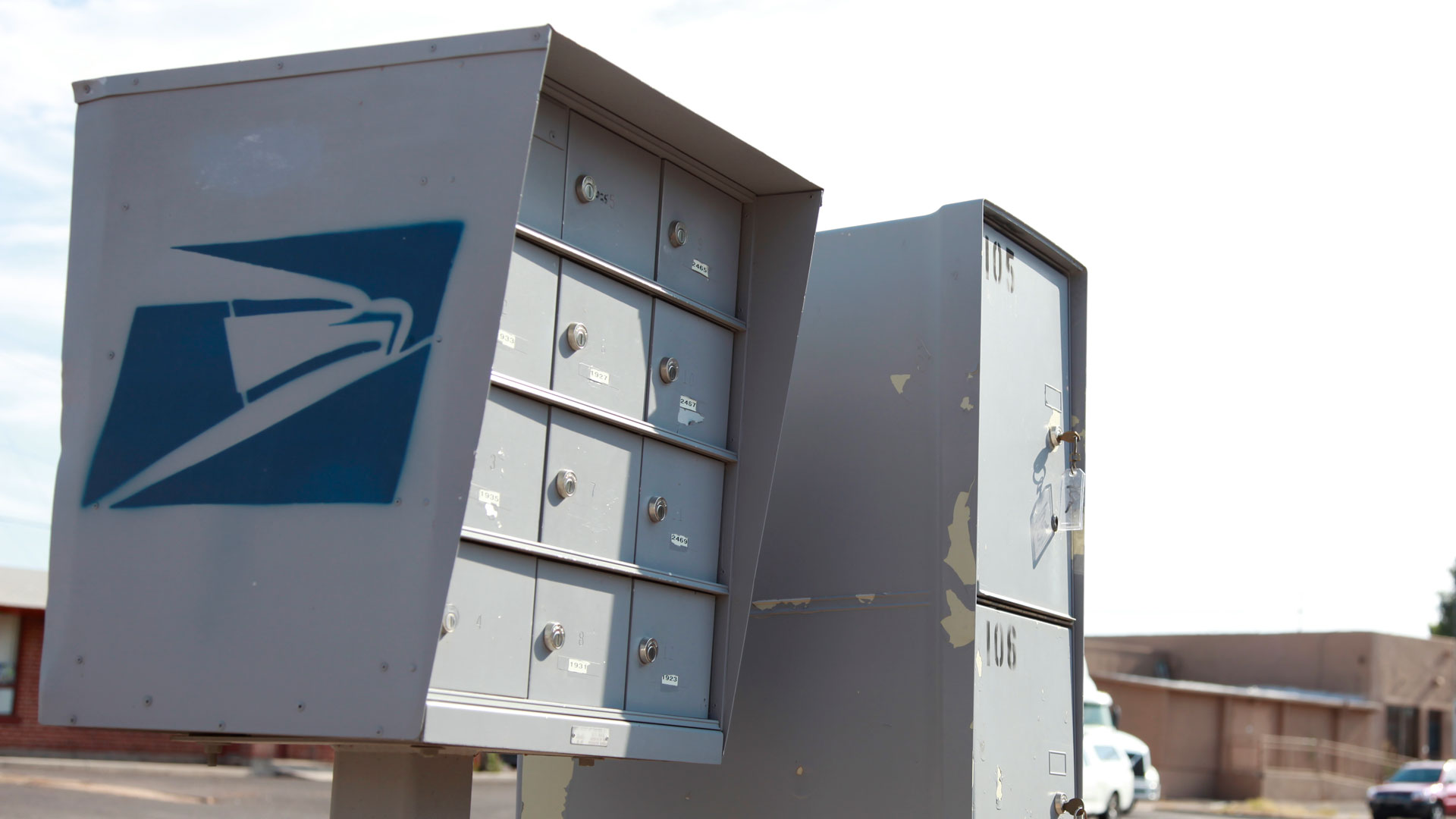 Mailboxes with locks can provide extra security to protect your mail. (PHOTO: Alexa Jaramillo, AZPM)
USPS tips to protect your mail from thieves
Never send cash or coins in the mail. Use checks or money orders.  Ask your bank for "secure" checks that are more difficult to alter.
Promptly remove mail from your mailbox after delivery or ask a trusted friend or neighbor to pick up your mail if you're expecting high-value items.
Have your Post Office hold your mail while you're absent from your home for a period of time. You can do this online at www.usps.com.
If you don't receive valuable mail you're expecting, contact the issuing agency immediately.
If you change your address, immediately notify your Post Office and anyone with whom you do business via the mail.
If you are expecting a package delivery, track the shipment at www.usps.com so you can retrieve it quickly once it has been delivered.
Hand outgoing mail to your letter carrier, or mail it at the Post Office, an official blue USPS collection box on the street, or a secure receptacle at your place of business.
Consider starting a neighborhood watch program.
Request a trusted friend or family member gets your mail when you can't.
Just as you wouldn't leave the door to your home or business unlocked while you're away, neither should you allow mail to accumulate in your mail receptacle. Remove it promptly.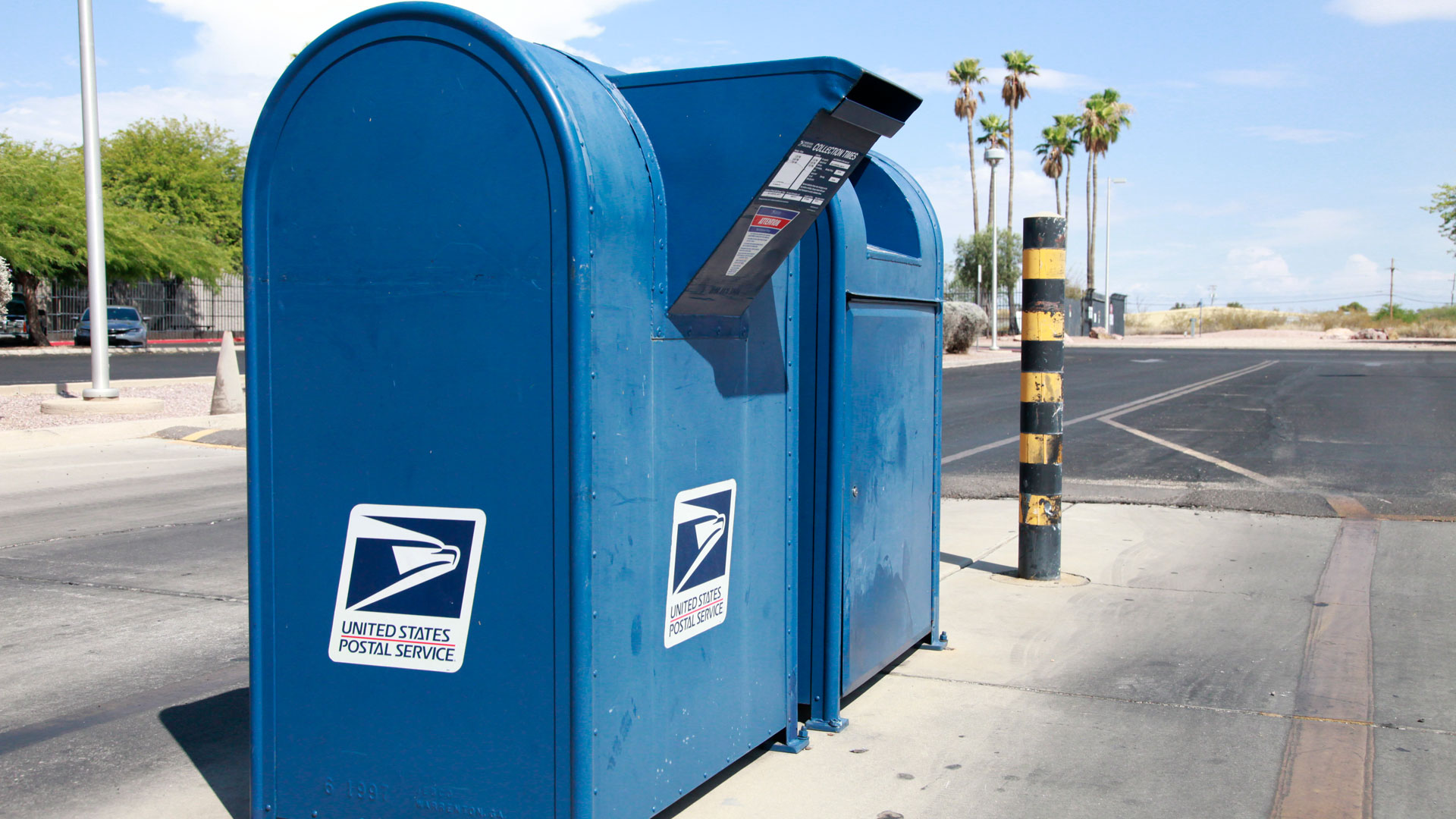 The US Postal Service recommends using its large blue mailboxes to deposit outgoing mail to reduce chances of mail theft from curbside residential boxes. (PHOTO: Alexa Jaramillo, AZPM)