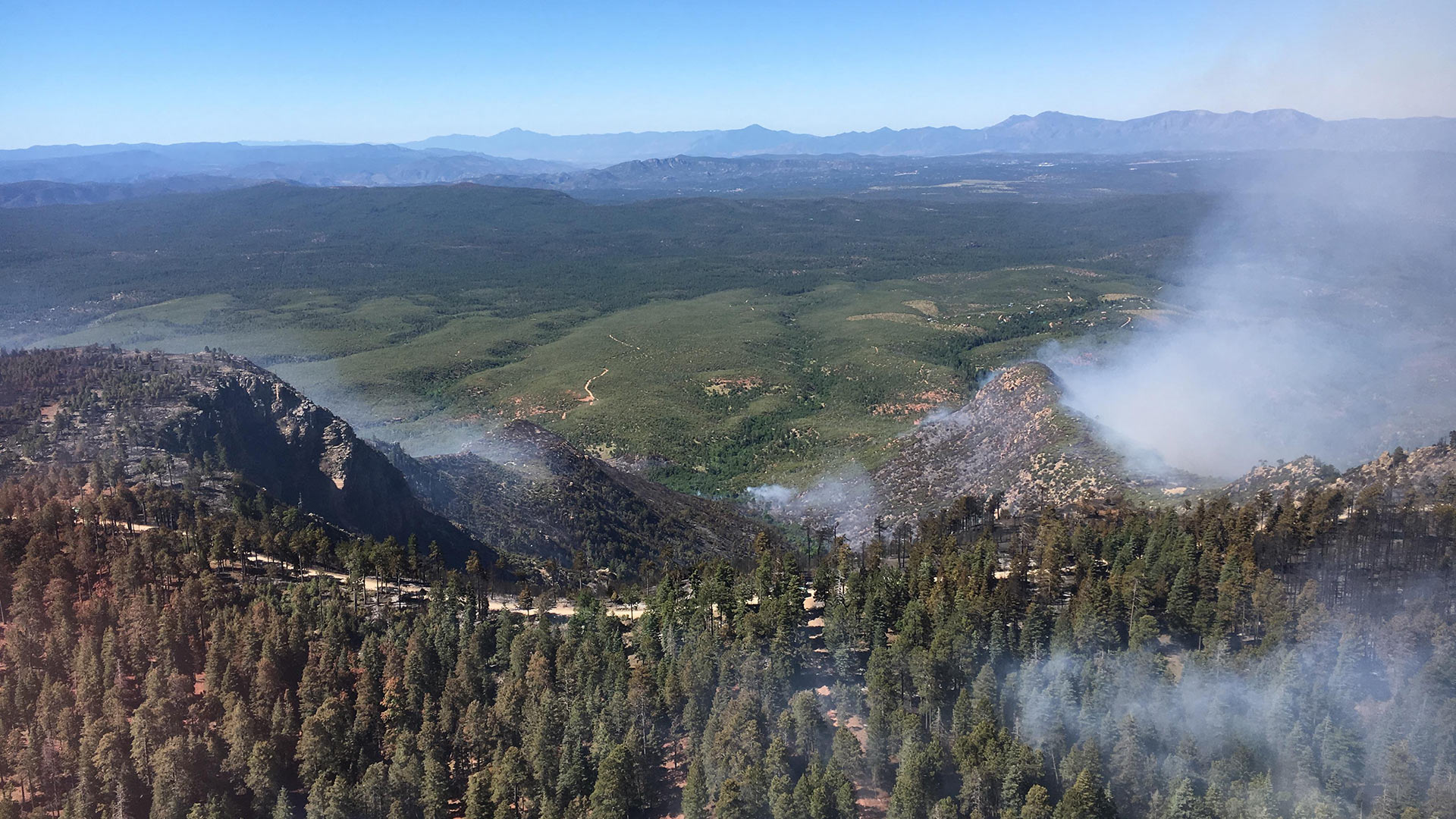 The Highline Fire, June 12. (PHOTO: Courtesy of Inciweb.nwcg.gov)
Fire managers evacuated two communities near Payson June 15 and warned a third to be ready to leave. They expected winds to push flames toward their homes.
Fire crews were able to hold the line they dug with bulldozers overnight keeping flames from reaching homes in La Cienega and Ellison Creek Estates. The Bonita Creek subdivision remains on standby. The Red Cross has opened a shelter for residents at Payson High School.
The Highline Fire, as it's called, has burned 4,929 acres north of Payson — the same area where the Dude Fire burned in 1990. The Dude Fire killed six firefighters and destroyed 60 homes. And today's firefighters have studied it for its unusual behavior.
Today more than a thousand firefighters are enduring extreme heat on the ground and in the air.
The Highline Fire is 35 percent contained. Fire managers are still investigating its cause.
A community meeting will be held at 7 p.m. June 16 at the LDS church in Christopher Creek.