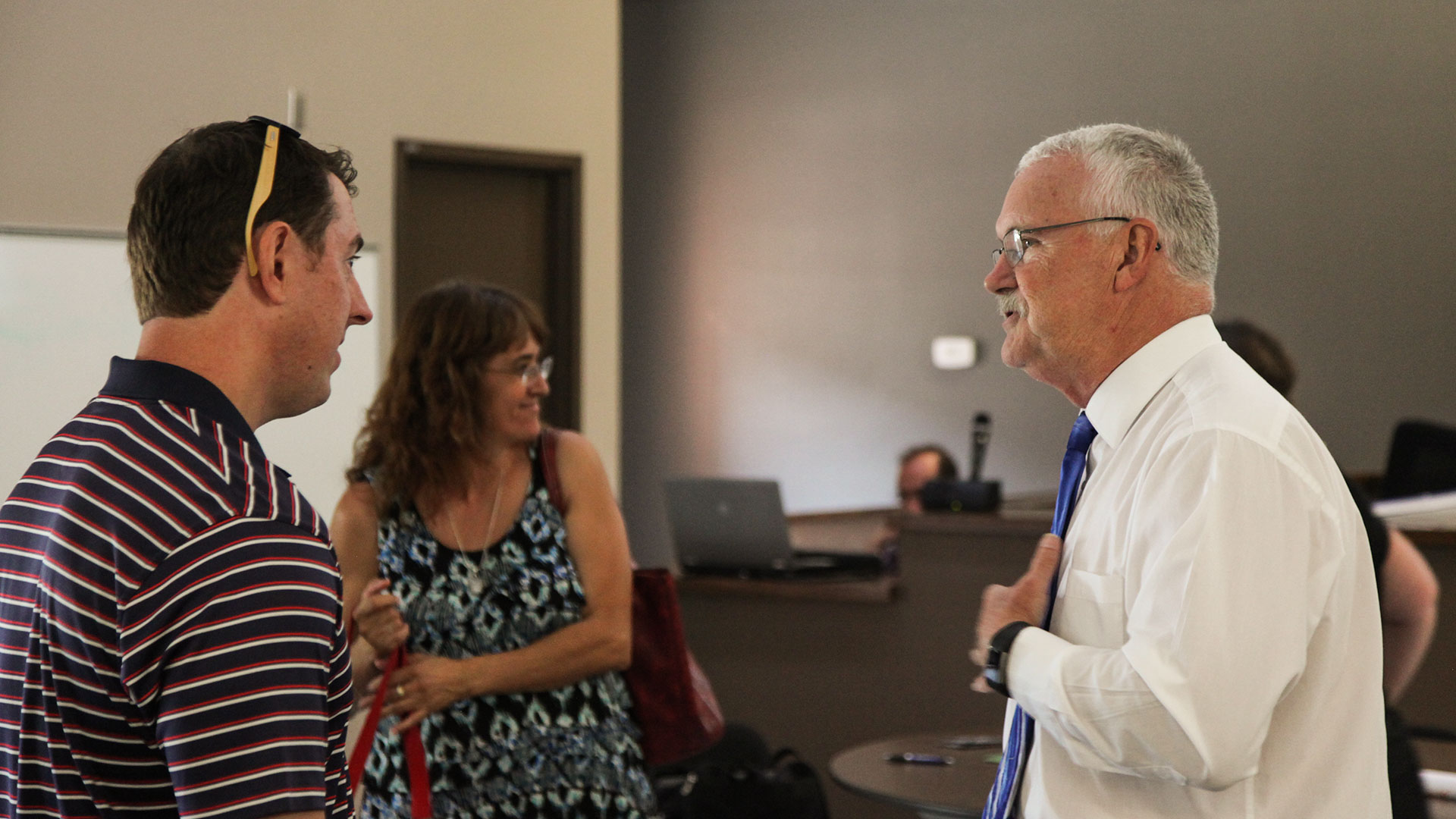 Consultant Nic Clement, right, and participants at a public forum for input on the search for a TUSD superintendent, Thursday, June 8.
Nick O'Gara, AZPM
Members of the public had a chance to weigh in on the qualities they hope to see in the next superintendent for Tucson Unified School District Thursday as part of a plan approved by the district's governing board.
Consultant Nic Clement hosted the three roundtable forums, which took place throughout the day. The former Flowing Wells superintendent was appointed to facilitate the superintendent search and help bring forward the most ideal candidates, Clement said. He also emphasized the goals of process transparency as well as confidentiality for potential candidates.
Participants sat together and put marker to butcher paper, noting concerns they had and characteristics they'd like to see in the next superintendent.
More than one group emphasized the need for someone who understands and has experience with a large and complex school district, as well as the importance of being able to work with the five-person governing board, noting that previous superintendents and boards had struggled to work together.
Additional concerns that were voiced included the importance of the desegregation order the district has been facing for decades; ethics and transparency; teacher salaries; and a student-first mentality, among others.
Ten people attended the morning interactive session in the Duffy Health and Community Center, in the same room where months earlier 100s had gathered at tense meetings to learn about and weigh in on the fate of former Superintendent H.T. Sanchez, who resigned under pressure from a board majority.
Clement told the forum that a rubric will be developed from the themes that arise in the sessions and his interactions with stakeholders. He'll present the findings at a TUSD Board meeting June 13, and a screening committee will narrow the candidates down to five on July 20. The board is expected to settle on finalists Aug. 8.