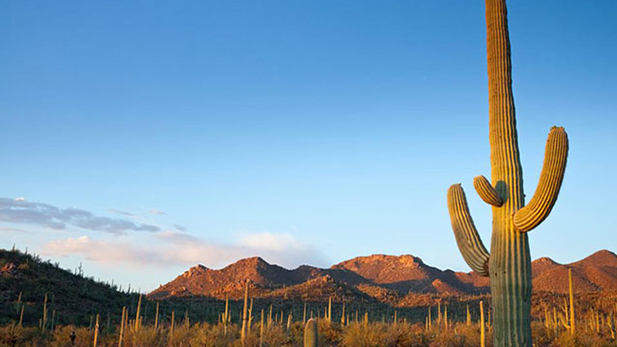 Saguaro National Park, Tucson Mountain Division

Courtesy of U.S. National Park Service
An Illinois man died when hiking in Saguaro National Park west of Tucson, possibly from exposure to the heat, park officials reported.
The man was identified as Bradley Hughes, 34, of Geneva, Ill. He was found dead on a trail Saturday. His water container was empty, and officials said heat or dehydration may have been a factor in the death.
Temperatures Saturday were in the mid-90s.
Park officials said hikers should be extra cautious during the summer by packing enough water and letting someone know of their whereabouts.
Chief Ranger Ray O'Neil recommended hikers plan to end their journeys by 10 a.m., or turning back before their water supply is half gone.