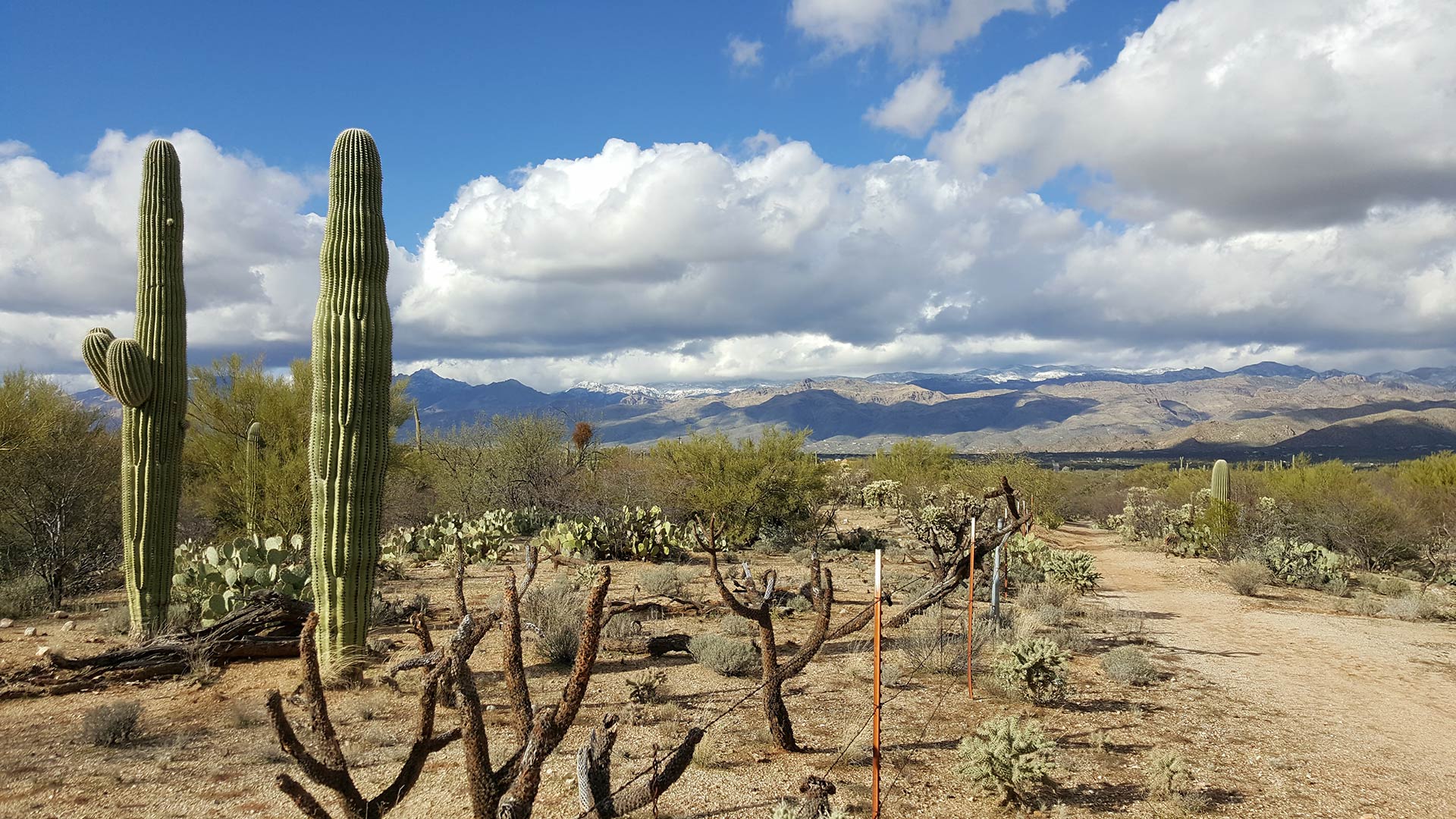 A hiking trail on Tucson's far east side.
AZPM Staff
The National Weather Service predicts 100-degree days in Tucson this week and recommends people touch up on their heat-safety protocols as temperatures reach dangerous, though common, levels.
John Glueck of the National Weather Service said his agency is seeing typical weather patterns for the season.
"Heat is normal during this time of the year," said Glueck. "Seeing temperatures within the 102 and 106 range is common. … People should use precautionary measures to deal with the heat by drinking plenty of water and staying inside in afternoon."
The Tucson Fire Department advises drinking plenty of water in order to avoid dehydration and saving strenuous outdoor activities for the late evening to better avoid the heat. Fire officials also say that deaths from heat outnumber those from other causes, such as lightning, hurricanes or tornadoes.
It is also important to be conscious of children and pets in the high temperatures. Leaving a child or pet inside of a parked vehicle could result in their death in just a matter of minutes.
"The strong high pressure aloft is producing the hot temperatures," said Glueck. "And again, it's not untypical to see this during June. We go through this every year."
Pet stores offer dog booties to protect animal's paws from asphalt or hot sidewalks. Veterinarians recommend that pets remain indoors with plenty of water during the warmer months of summer.