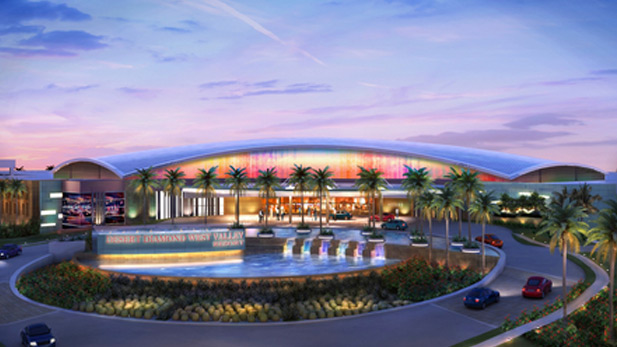 Proposed Tohono O'odham casino in Glendale. (PHOTO: westvalleyopportunity.com)
The Tohono O'odham Nation and state government have settled their dispute over the tribe operating a casino in the Phoenix metro area, both entities said in an announcement Wednesday.
The nearly decade-long disagreement led to several lawsuits and court rulings in favor of the tribe, which built and opened the casino just outside of Glendale city limits. The lawsuits are considered settled with the announcement.
The agreement will give the Tohono O'odham a Class III gaming certificate, which allows full casino gaming, and a liquor license. It had been given a lower-level certificate and no liquor license because the state said the tribe breached its promise not to open a casino on tribal land near Glendale.
In exchange, the tribe agreed not to open or operate another gaming facility in the Phoenix metro area for the life of the gaming compact or 15 years, whichever comes first.
The agreement still must be approved by the U.S. secretary of the interior.