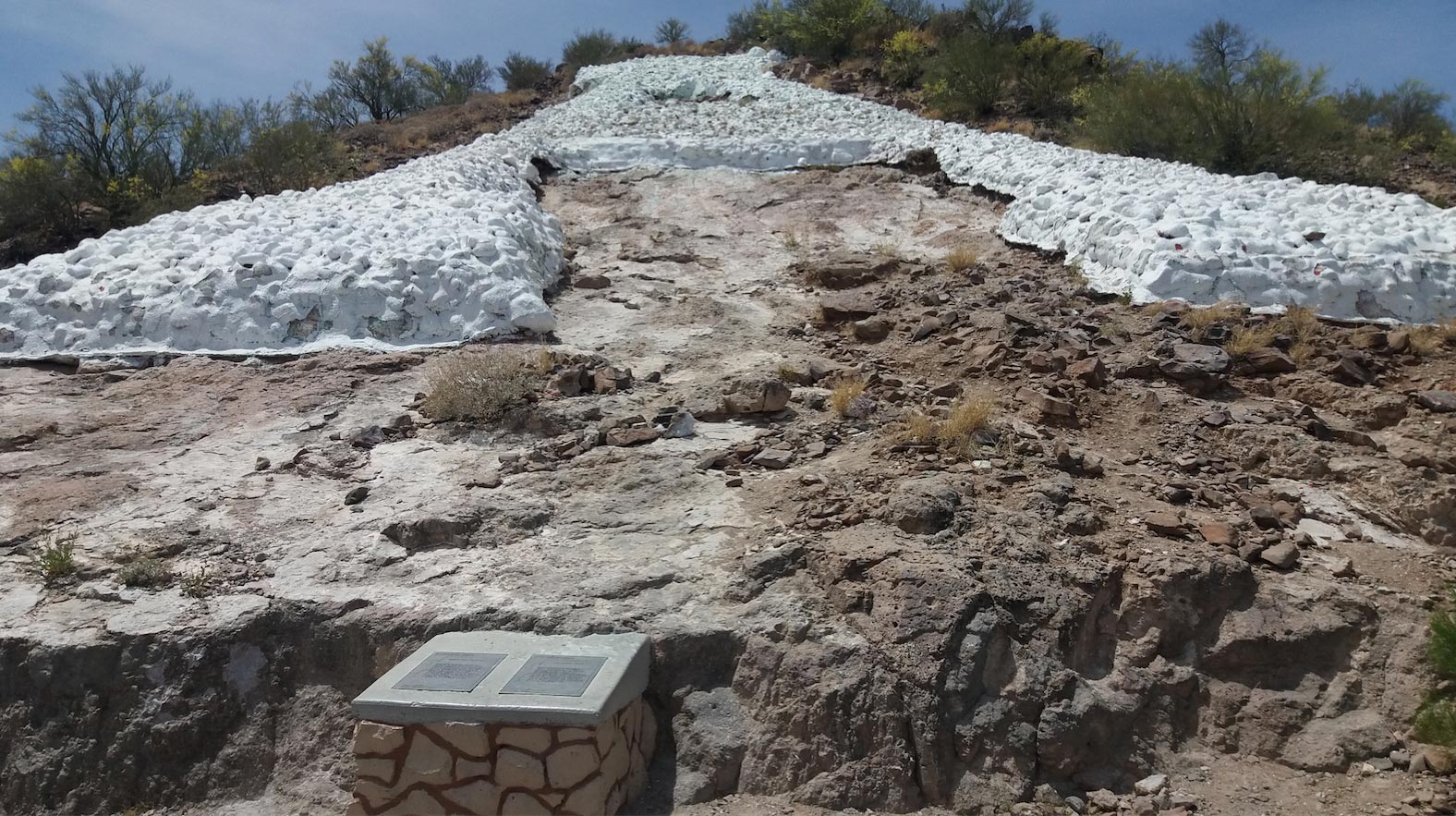 Why Sentinel Peak is known more popularly as 'A' Mountain.
Michael Hernandez, AZPM
A plan to improve access, hiking trails and other facilities on Tucson's Sentinel Peak will go before the public in a series of meetings beginning next week.
The Tucson Parks and Recreation Department wants to hear from the public about how best to improve facilities in the 378-acre Sentinel Peak Park, better known to Tucsonans as "A" Mountain.
The city introduced a master plan to upgrade the park in 2009. After revising the plan in 2013, the city waited until funding became available to follow through with the project.
Among the proposals are shaded trails, benches, picnic tables, better parking and restrooms. City architect Howard Dutt said the city has collected about $200,000 in West District impact fees to spend on the upgrades.
Diana Rhoades, a co-founder of Friends of "A" Mountain and a former City Council staff aide, leads a group of hikers and volunteers advocating for improvements and funding for the park.
"We're hoping that this process will, No. 1, get people more in touch with their downtown park and want to help and become a volunteer and then also just weigh in on what do they want to see as the future of Sentinel Peak Park," Rhoades said.
Rhoades said she wants a trail point accessible from Mercado San Agustín, a mile from the park, where commuters can exit the streetcar and hike the mountain. She also called for more signs and map information to help visitors get the most out of what many consider to be the birthplace of Tucson.
"I think people love this place, they like it as it is, and with a few small improvements, we can do a lot of good things for the city of Tucson and for the park itself," Rhoades said.
The city will hold three public meetings in May to present plans and take comments. All will be held from 5:30 p.m. to 7 p.m.:
Wednesday, May 3, Archer Center, 1665 S. La Cholla Blvd.  
Wednesday, May 10, El Rio Center, 1390 W. Speedway Blvd.  
Wednesday, May 17, Parks and Recreation headquarters, 900 S. Randolph Way
The city also has an online survey on the park improvement plan. Click here to take the survey.

CORRECTION: This story has been updated to correct the locations of the public meetings. The May 3 meeting will be at Archer Center, and the May 10 meeting will be at El Rio Center.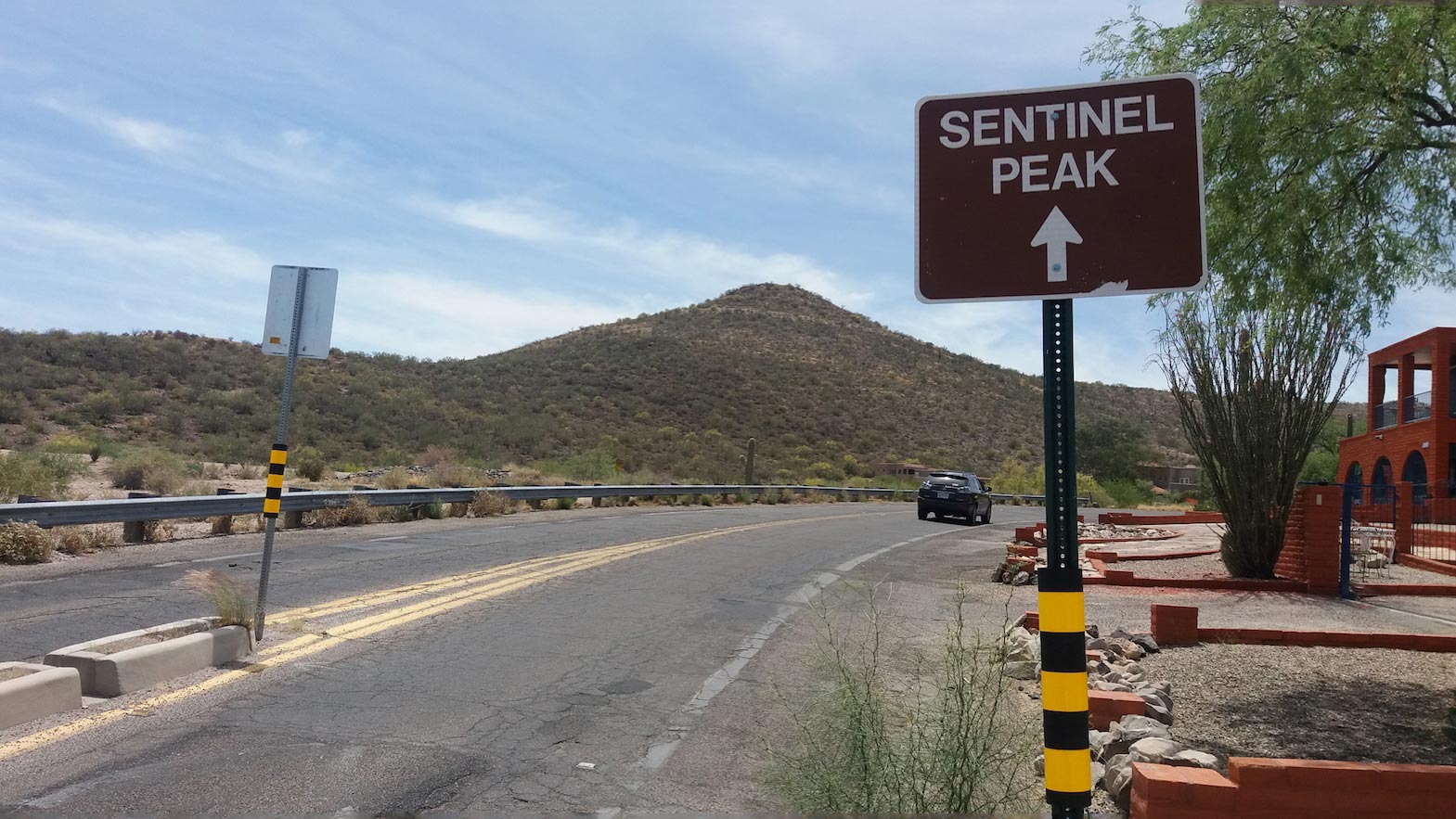 Sentinel Peak Road, accessed from West Congress Street, climbs and encircles "A" Mountain.
Michael Hernandez/AZPM