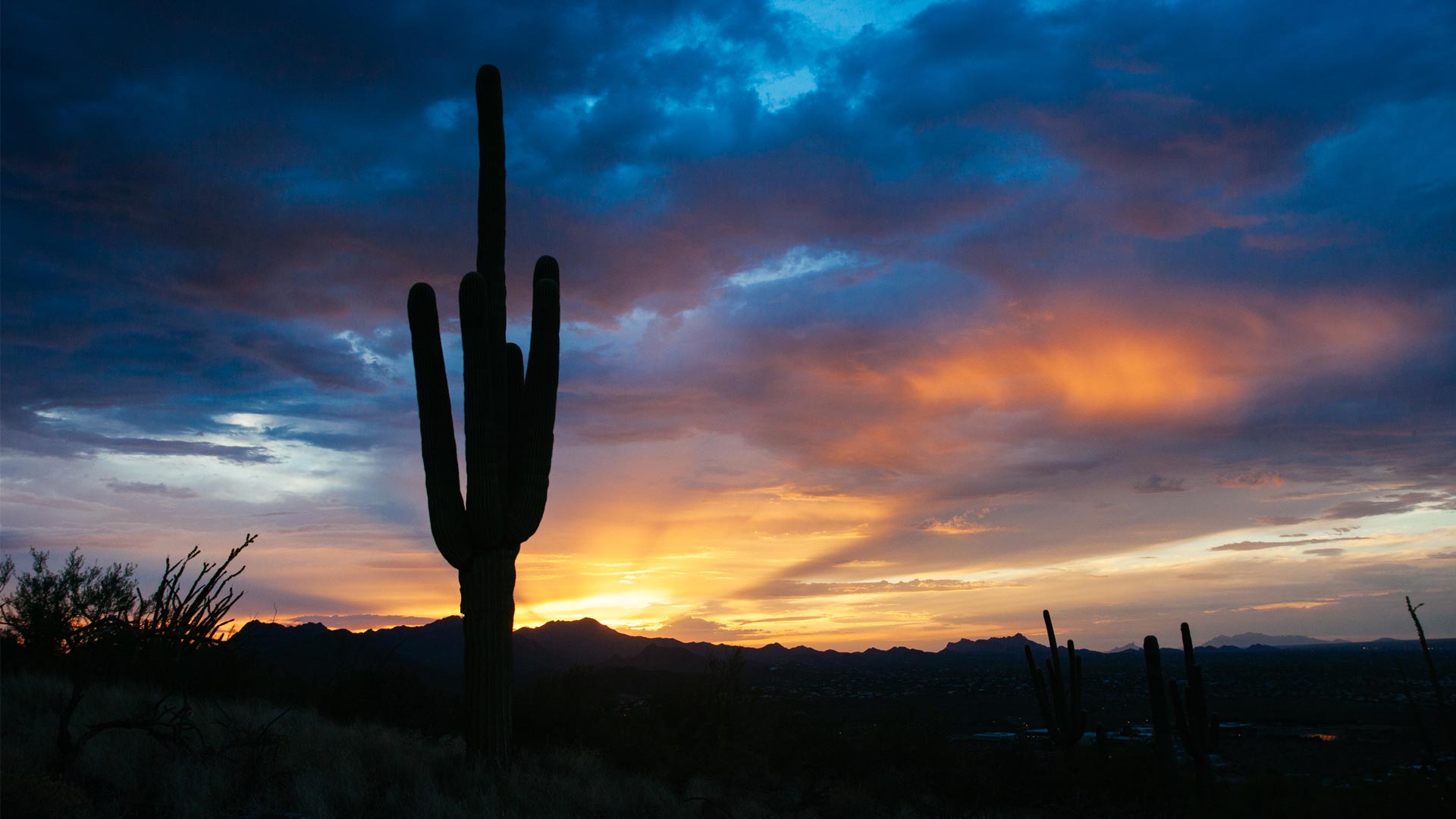 A lone saguaro silhouetted against the sunset on Tumamoc Hill.
Andrew Brown, AZPM
The U of A is expanding public access to Tumamoc Hill starting Sept. 5.
People will be allowed to go up the popular hiking and recreation hill from at 4 a.m. until 10 p.m. daily. Currently, access to the hill is restricted to early morning, late afternoon and evening hours, with no mid-day access.
Workers are installing cable fencing and gates at the top of Tumamoc to mark the end of the walking pathway and keep hikers from going beyond the paved road, according to the University of Arizona. An average of 1,500 people walk the hill each day.
Natural resources at the site are irreplaceable, according to interim director Ben Wilder.
"So we need to collectively as a community take steps to preserve and maintain the integrity and all be collective stewards of a site we care so much about," he said.
Wilder predicts the changes will accommodate those who like to visit at different times of the day, while protecting the Tumamoc environment from increased hiking traffic.