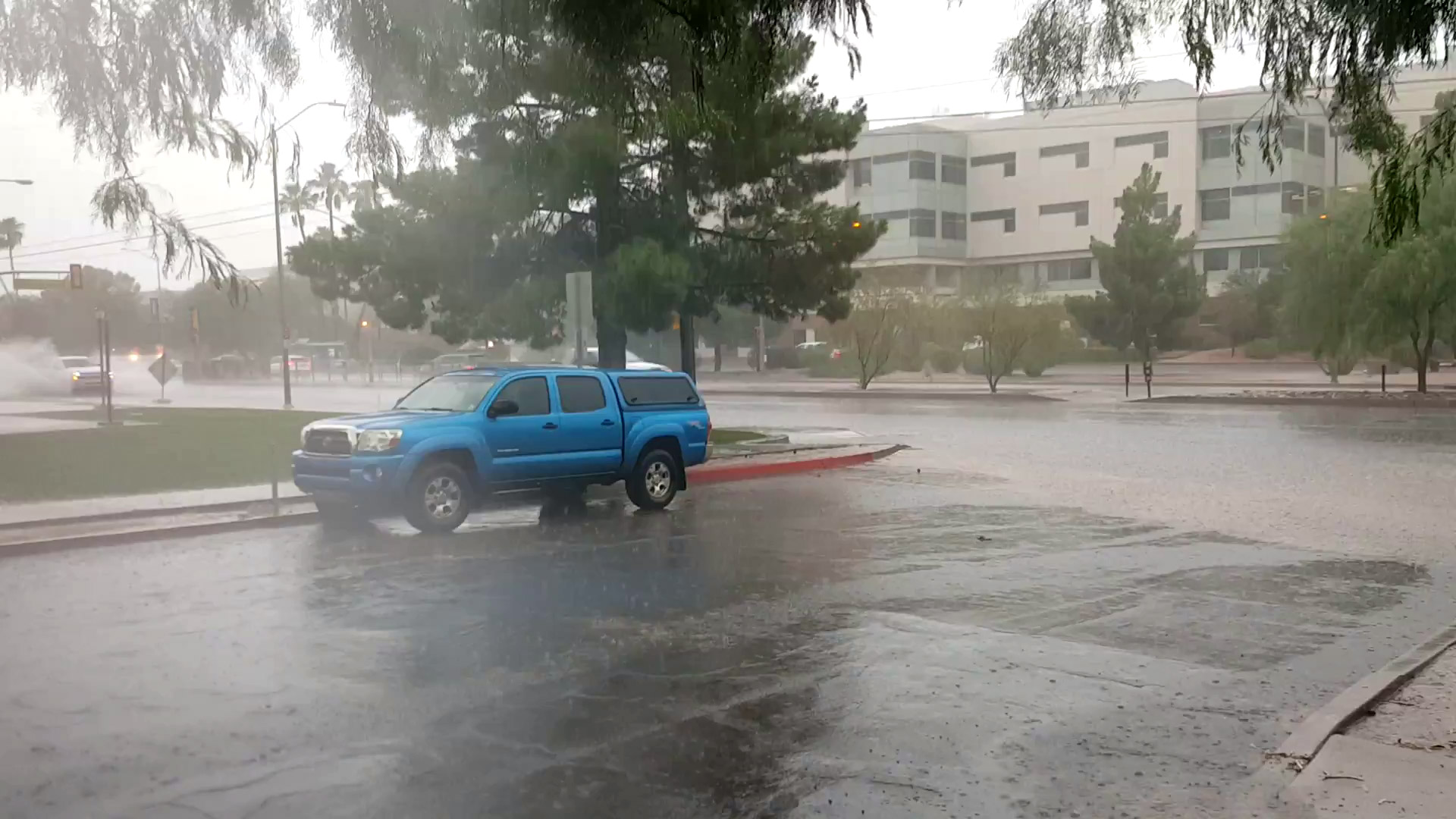 Heavy rain floods Campbell north of Speedway.
AZPM Staff
The National Weather Service Tucson office is seeking volunteers to provide data and observations that will help it warn people of danger during the summer monsoon.
The SKYWARN storm spotter program trains volunteers what to look for when a storm is coming and how to report it to the weather service.
The program helps meteorologists by giving them a view from below the clouds.
"They can report that weather to us, and that helps us get that information out," said National Weather Service Tucson's Warning Coordination Meteorologist Ken Drozd. "Whether it means we need to issue a severe thunderstorm warning or a flash flood warning, or if we already have one in effect, it helps us know that something actually did happen in the warning that we sent out."
Those interested in taking part in the program must attend a two-hour class.
Classes will be held once or twice a week through early June in various locations throughout the area.
A full schedule of classes can be found online.
MORE:
Arizona
,
Cochise County
,
Pima County
,
Environment
,
Monsoon
,
News
,
Santa Cruz County
,
Science
,
Tucson
,
U.S.
,
Weather