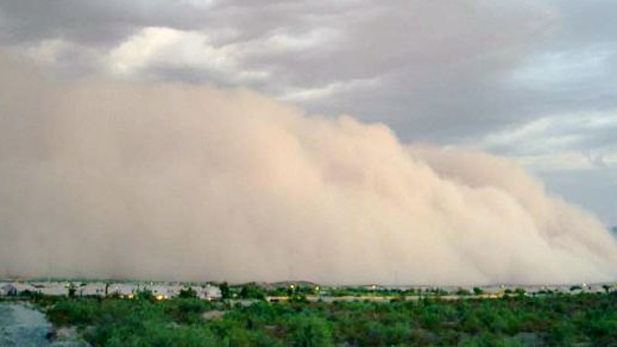 University of Arizona
Warnings about dust storms miles away from you are about to become a thing of the past.
The National Weather Service will roll out a new system in January that it says more precisely targets those who most need to get dust-storm warnings.
Under the current system, if a dust storm forms at the Pima-Pinal County line, every cell phone user in both counties gets the warning, whether or not they are near it.
The new system will target only those close to the storm.
"Those users who have cell phone reception from those towers that are actually within that polygon [of the dust-storm warning] or very close to it ... will receive the emergency alert on their phone," said Ken Drodz, meteorologist with the National Weather Service Tucson.
Drozd said a similar change was made to flash-flood warnings a few years ago.
The new dust storm warning system begins in January.